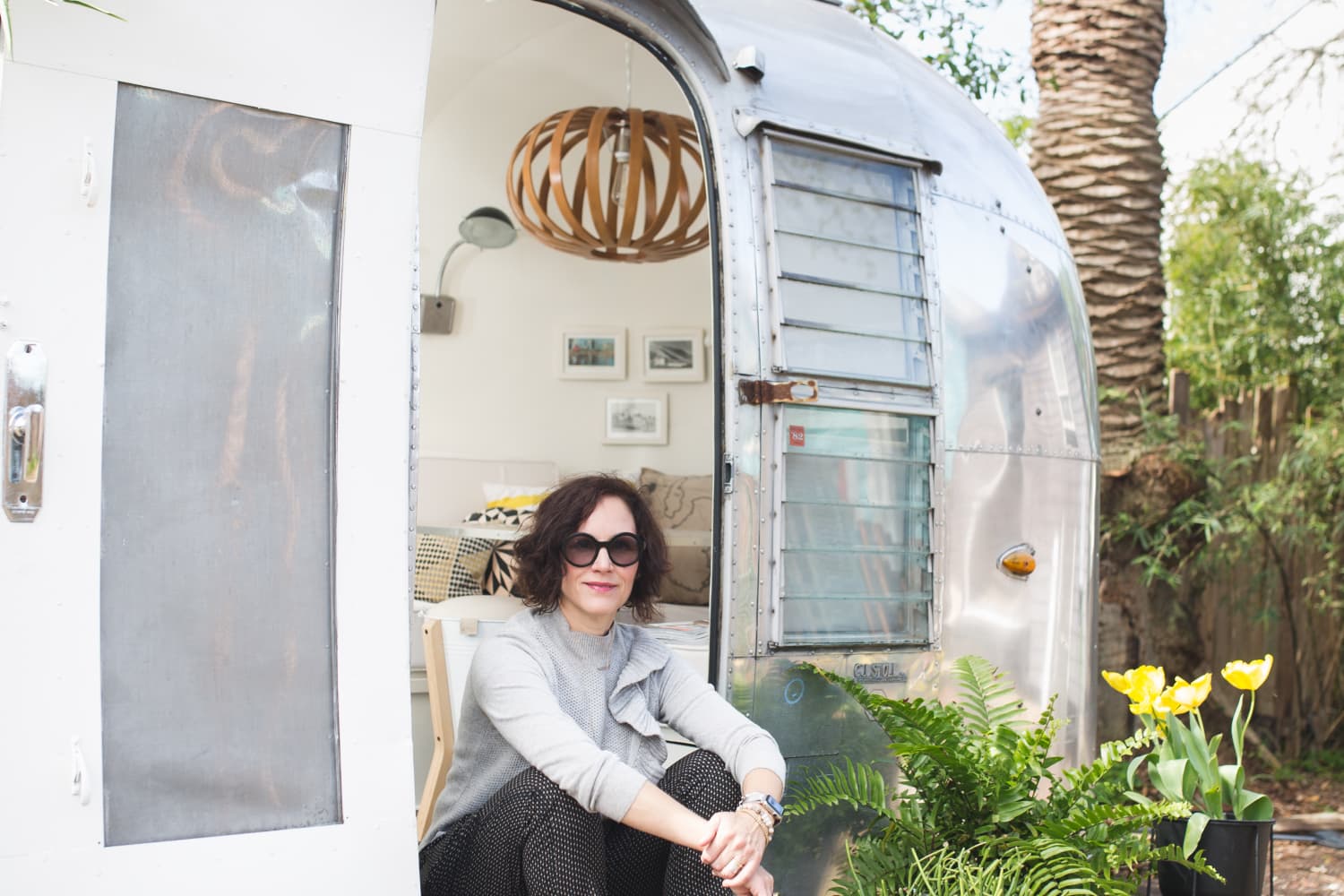 We independently select these products—if you buy from one of our links, we may earn a commission.
Record-setting heat this summer has many people searching for cooling solutions — especially in regions like the Pacific Northwest, where it's commonplace for homes to be built without air conditioning.
Use apartment staples to keep cool.
This first tip comes recommended by an emergency health specialist, Megan Healy, MD, of Temple University Hospital. Healy says you can look to your freezer staples and put ice packs (or bags of frozen veggies) in your armpits and groin area if you're looking to cool down quickly. "The large blood vessels are close to the surface in those areas," Healy explains, so your whole body will cool down faster by applying cool packs there.
Ramp up your fan's cooling power.
Another tip you can borrow from the ER? "Take advantage of evaporative cooling," Healy says. "Folks cool off more quickly when you combine misting with cool water and a fan. So set yourself up with a cheap spray bottle in front of your fan, and spray away!" Any of these stylish, high-powered fans will do the trick. And if you don't have a spray bottle, setting a solid block of ice on a plate in front of the fan will create the same cooling mist effect.
Place your fans strategically in your house or apartment.
In addition to your table fan and spray bottle setup, you'll want to place box fans with purpose. You can set a fan by the window and change its blade direction to blow hot air out during the day and cool air in at night (if the nighttime temps are cooler outside than inside).
Add extra shades to your home's windows.
The PNW-based Heating and Cooling company Entek has several great solutions for cooling off your home, and some require no permanent installation whatsoever. "Reduce the sunlight coming in," an Entek blog post says. "This is most important in the afternoon. Be sure at least by lunchtime that you have closed all the blinds you can to block out sunlight and UV rays on both your first and second floors." Entek recommends heat-blocking shades, but in a pinch, you can use car shades — which serve the same purpose — and set them in your windows.
Turn off home appliances whenever possible.
Another great suggestion from Entek is to power down your appliances — laundry machines, dishwashers, and even hair appliances. It's best to save those to-do list items for early morning or nighttime when it's cooler. Similarly, if it's hot outside, try making a dinner that doesn't require turning on the oven. (Hello, sushi, sandwich wraps, and summer salads!)
Seal cool air inside your house or apartment.
Cool air can rapidly escape through gaps in doors, and to prevent that problem, Kelly Maughan, a spokesperson for Duck Brands, suggests using the company's double draft seal, which works for interior or exterior doors. The foam inserts can easily be cut to fit any door frame, and straps hold the seal in place. "Plus, the dark grey fabric liner complements most home décor and is machine washable (and pet friendly!)," Maughan says. To create a seal around your windows, too, try a weatherstrip seal. Additionally, Maughan says, roll-on window insulation kits create a barrier between the outdoor air and your home's inside.
Try an apartment-friendly portable AC unit.
Ranging in size, capacity, and price, portable air conditioners can be moved to room and don't require permanent install, making them a great fix for many apartments, according to New York-based AC experts Neptune Air Conditioning, Inc. Ready to buy one but don't know where to begin your search? Check out this handy guide to portable air conditioners, starting at $41.
Remember, these fixes alone might not be enough to stay cool when the temperature is dangerously high. Young children, pregnant women, and the elderly are at even greater risk for heat-related illness. "If you are overheated and start to feel dizzy, nauseous, or experience muscle cramps, please call your doctor or visit your closest ER as soon as possible," Healy says.
To search for your city's cooling centers, refer to your city or county website, local news outlet, or public library website. Here's to staying cool and safe this summer.