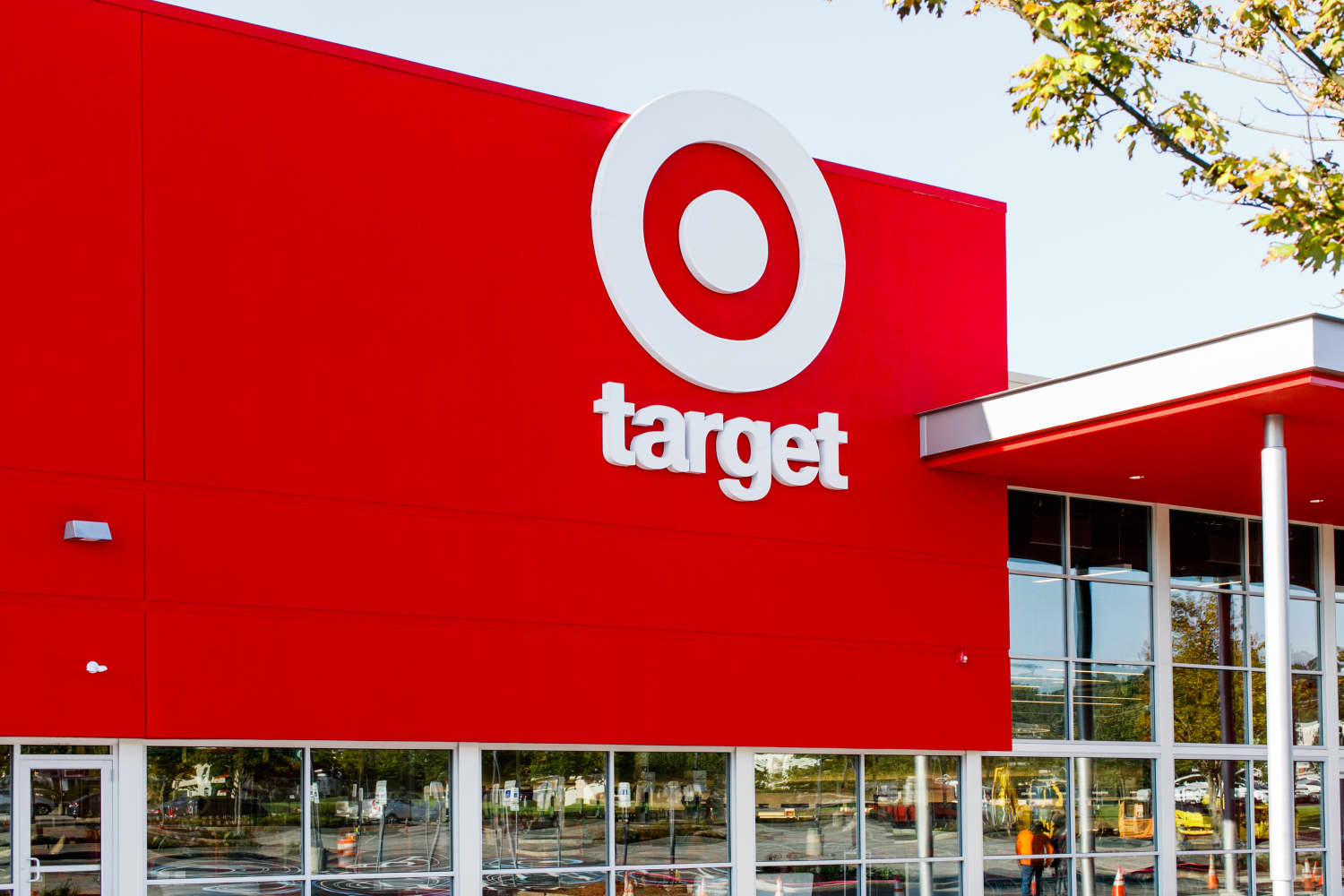 We independently select these products—if you buy from one of our links, we may earn a commission.
Now you can wander the aisles of Target and burn a hole in your wallet while in the comfort of your very own home. Monopoly just launched a Target-themed game, so all of you who live and breathe for Target deals, go directly to Target and buy this game. Do not pass Go. Do not collect $200.
Monopoly: Target Edition is a game for "Target super fans," the retailer's website says. In the game, rather than buying up properties, players, who can choose to play as the Target Bullseye Dog, a shopping bag, a coffee cup, or a shopping cart, will instead attempt to collect their favorite items as they move about the board."When a player lands on an Item space, they put that Item in their adorable red Target basket," the game description reads. "Then they'll buy their items later at Checkout—the Go or Free Parking spaces."
The classic "Community Chest" and "Chance" cards are also Target-themed with "'Oh-so-familiar' Target moments," the game page reads. As one of the images on the Target website shows, one such card reads, "A friend cancelling plans means a good excuse to wander down a few extra aisles…Collect one [piggy bank token] from the bank." Too true, Target Monopoly game. Too true.
As if you needed a reason to head to Target, Monopoly: Target Edition will go on sale come August 1 and is currently available for preorder online. Why fight with your friends about paying taxes on Park Place when you can blow fake money at Target, right?