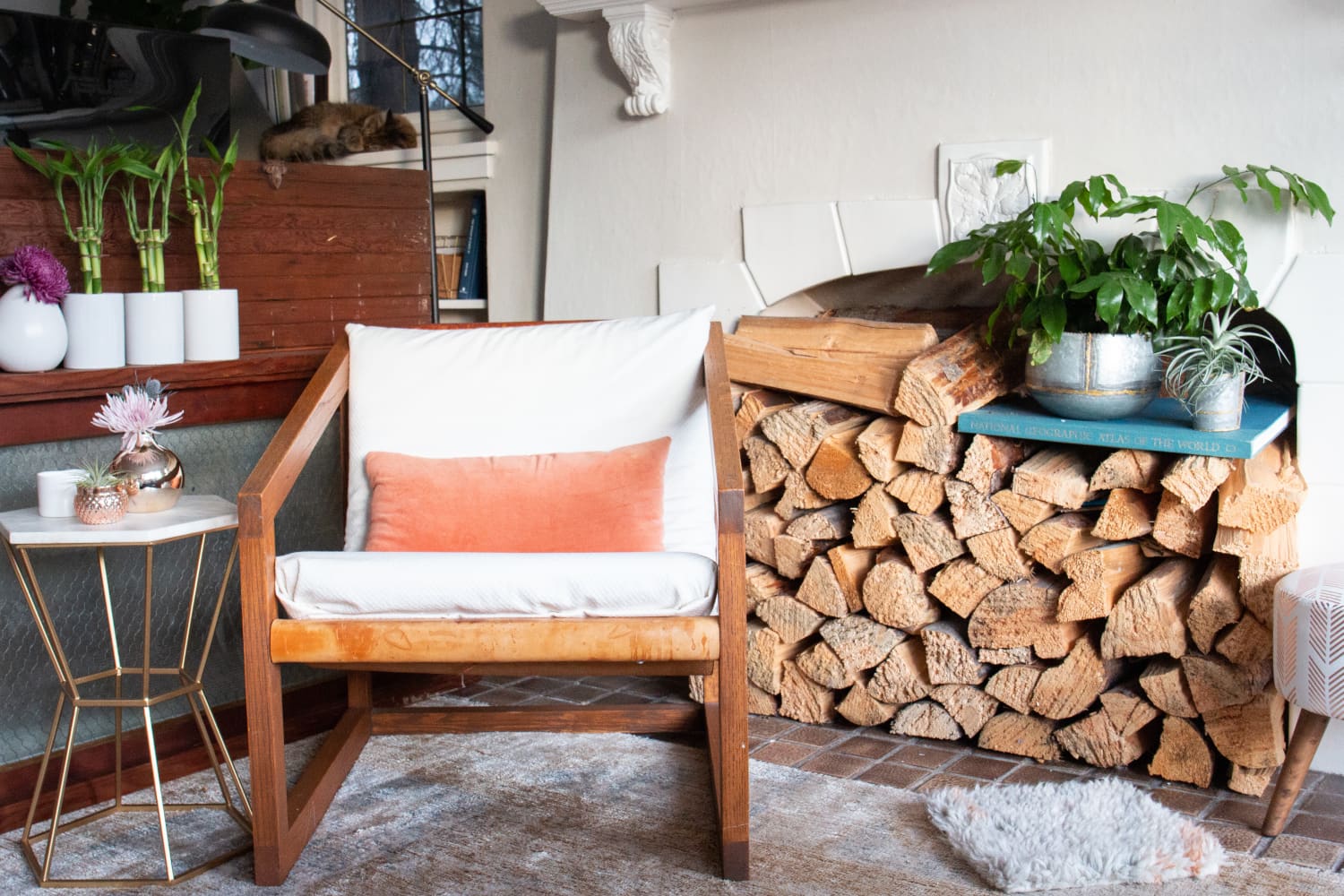 So the next time you're itching to give your living room a refresh, take a look around your house before heading to the store. Chances are there's something cute that you haven't gotten rid of, but also don't know exactly what to do with.
That's exactly what Mackenzie Schieck, a photographer, prop stylist, and writer at Apartment Therapy, did. In a recent house tour, she gave a peek into her 1,000-square-foot rental in Seattle. The space is full of creative DIYs and decorating tips, including a genius way to use rug samples and remnants.
"Those rug samples you'll see scattered around my apartment are what kept my kittens warm in my bathroom on their first night here, so I just kept them," she says. Her two cats, Franklin and Louisa, still love to scratch and sleep on them, and Schieck decided that they looked cute enough to keep!
This concept is very familiar to the trend of layering area rugs, and it works just the same. Adding an area rug to any space is a quick and renter-friendly way to add color and personality to a room. Layering the rugs adds double the color and texture, and gives some visual relief from one large pattern.
At the end of the day, this decorating hack is the ultimate marriage of function meets style, and I'm here for it.