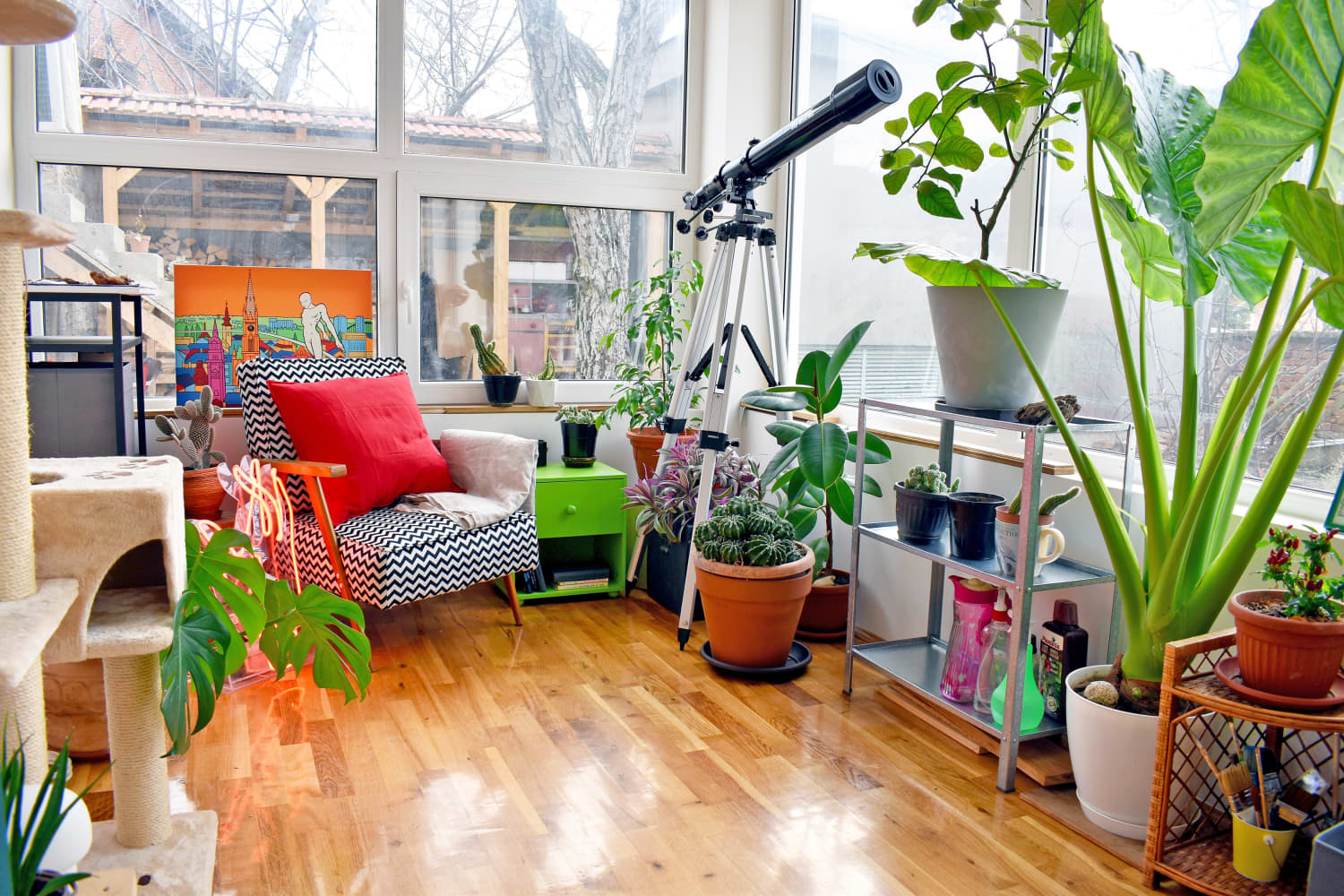 We independently select these products—if you buy from one of our links, we may earn a commission.
Name: Sanja Stojilkovic, my boyfriend, Igor and our two pets, Toma and Pumpa
Location: Sremski Karlovci, Serbia
Type of home: House
Size: 786 square feet
Years lived in: 1 year, owned
Tell us a little (or a lot) about your home and the people who live there: The house was built in the '50s, and at that time most houses (at least in the countryside) were built from natural materials like clay bricks and straw. The benefit of that kind of architecture, besides being an eco-friendly house, is in the summertime the house is just the right temperature, and in the winter you really don't need that much energy to keep it warm. One more interesting fact is the house is built into the side of a hill (our basement and the storage area are in the hill itself), and from the hill, you have a spectacular view of the Danube River and one of the oldest city in Serbia.
The house needed a really massive renovation. And we spent more than two years figuring out how to accomplish keeping it eco-friendly. Initially, the house had no bathroom, the sunroom was built from scratch, and we connected the living room and the kitchen area by knocking down the wall and adding a peninsula between the two rooms. We kept some of the furniture and refurbished it. Both of us love a mix of traditional and modern as we feel it balances the space perfectly, giving it a unique atmosphere. The most rewarding thing from the project was making something old and forgotten shine again.
I guess in many ways, we are both artists. Igor is a musician, and I'm a visual artist. Accommodating the space to reflect our needs was our goal. Igor has his space for creating music, and I'm using the sunroom when painting and working. We are surrounded by different artworks and plants for inspiration. And we always feel like this space reflects somewhat of a gallery vibe.
Describe your home's style in 5 words or less: Ever-changing, never finished, maximalist home.
What is your favorite room and why? The sunroom. This is where we spend a lot of time just meditating surrounded by plants. The atmosphere here is very calming, thanks to the bright and airy space.
What's the last thing you bought (or found!) for your home? A small antique secretary table. It just needs a fresh coat of paint for it to shine again.
Any advice for creating a home you love? Try to feel the atmosphere of the space and trust your gut. Your home doesn't have to be perfect, but it should be a reflection of you and a place that inspires you.
This submission's responses and photos were edited for length/size and clarity.