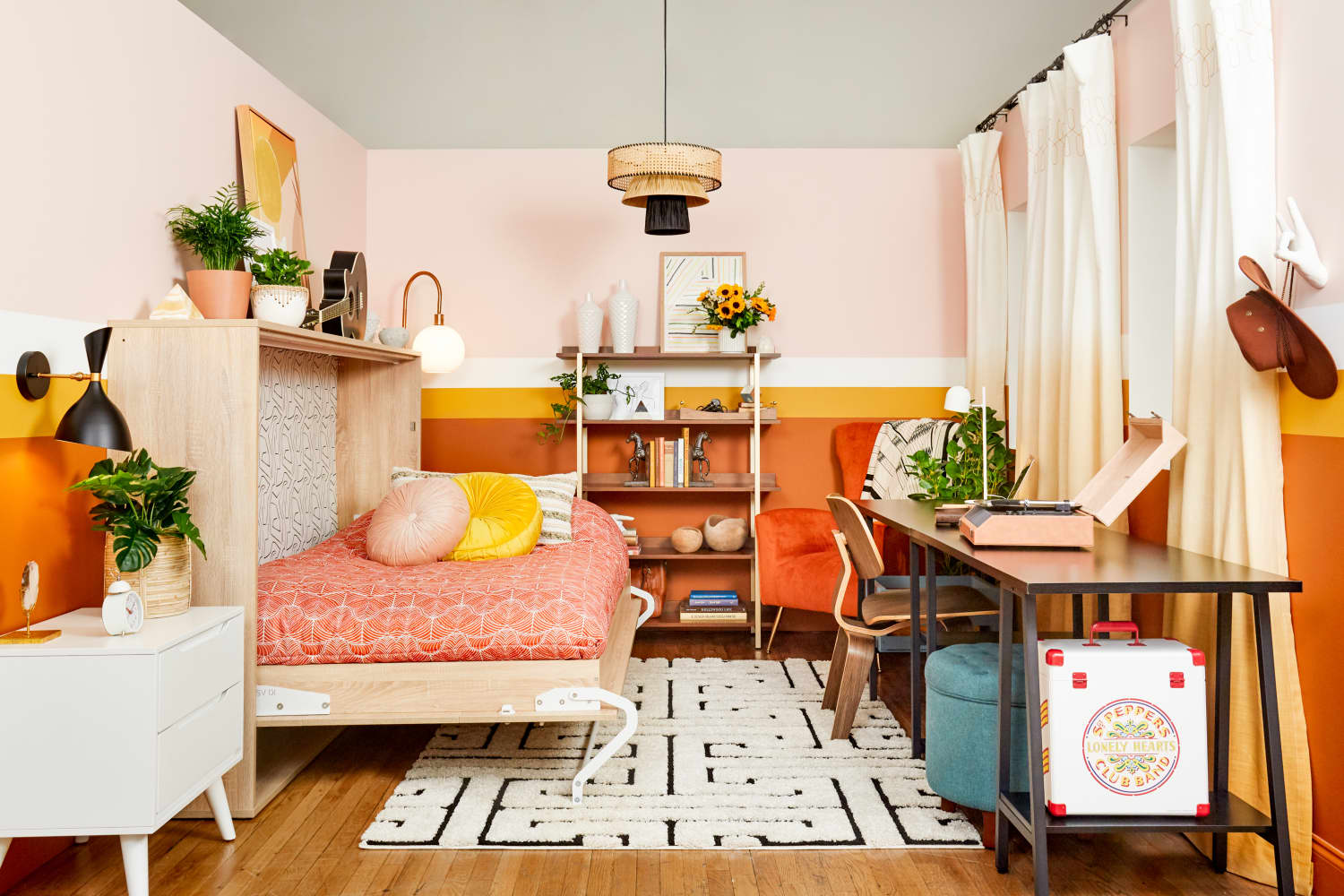 We independently select these products—if you buy from one of our links, we may earn a commission.
If you feel like your room is missing something, it probably needs more plants. Lush foliage does for a space what no other kind of decor can do, bringing vibrancy and LIFE to any room. Not that it has to be alive…
There is no shame in introducing faux plants to your bedroom, kitchen, living room, or anywhere else. Especially if that room doesn't get a ton of light or a lot of foot traffic to remind you to water your verdant roommates. Until somebody gets up close and personal, they probably won't even realize the plants are fake. And even if they do, you give them your best Ariana-Grande-cold-shoulder and say, "yeah it's fake, and what about it?"
Ready to get your faux on? The world of fake plants is vast, so if you need help getting started, why not bring home one of the designer-approved fakes spotted inside the rooms at Apartment Therapy's 2021 Small/Cool Experience? You can see that these six plants look perfectly at home in trendy and modern spaces, even when they're right next to the real thing.
The Trailing Plants in Estelle Bailey-Babenzien's "Biophillic Beauty"
Bailey-Babenzien blended cultural influences to create this plant-inspired room. But she also blended one clever faux plant amongst the living flora. The trailing plants at the top of the bed-frame trellis are clever fakes — why put a real plant up high where it's hard to water and nobody will ever get close up?
The Monstera in Natalie Papier's "Flexible Spaces"
The Pampas Grass in Bobby Berk's "Warm Minimalism"
Ok maybe not technically a plant to a lot of people, but the pampas grass in Berk's neutral-toned room still does the work of a house plant, adding movement and a natural vibe. If you're committed to a palette of warm colors and the minimalist vibe, some faux pampas grass might be the perfect finishing touch in your space.
The Fiddle Leaf Fig and Palm Trees in Liz Kamarul's "Bringing the Indoors Out"
OK, this room packs a faux-plant punch. There are three — count 'em, three — incredible fauxs in Kamarul's outdoor scene, proving that you can also fake it 'til you make it on the patio, too. (Can't spot 'em? They're the fiddle leaf fig tree, the large palm in the corner, and the small yucca-style palm.) Why would you use fake plants outside? Well depending on the direction your outdoor space faces, it could get low light or too much light for certain plant varieties. And again, there's no shame in admitting you'd rather have a little urban landscape that doesn't require daily love and care.