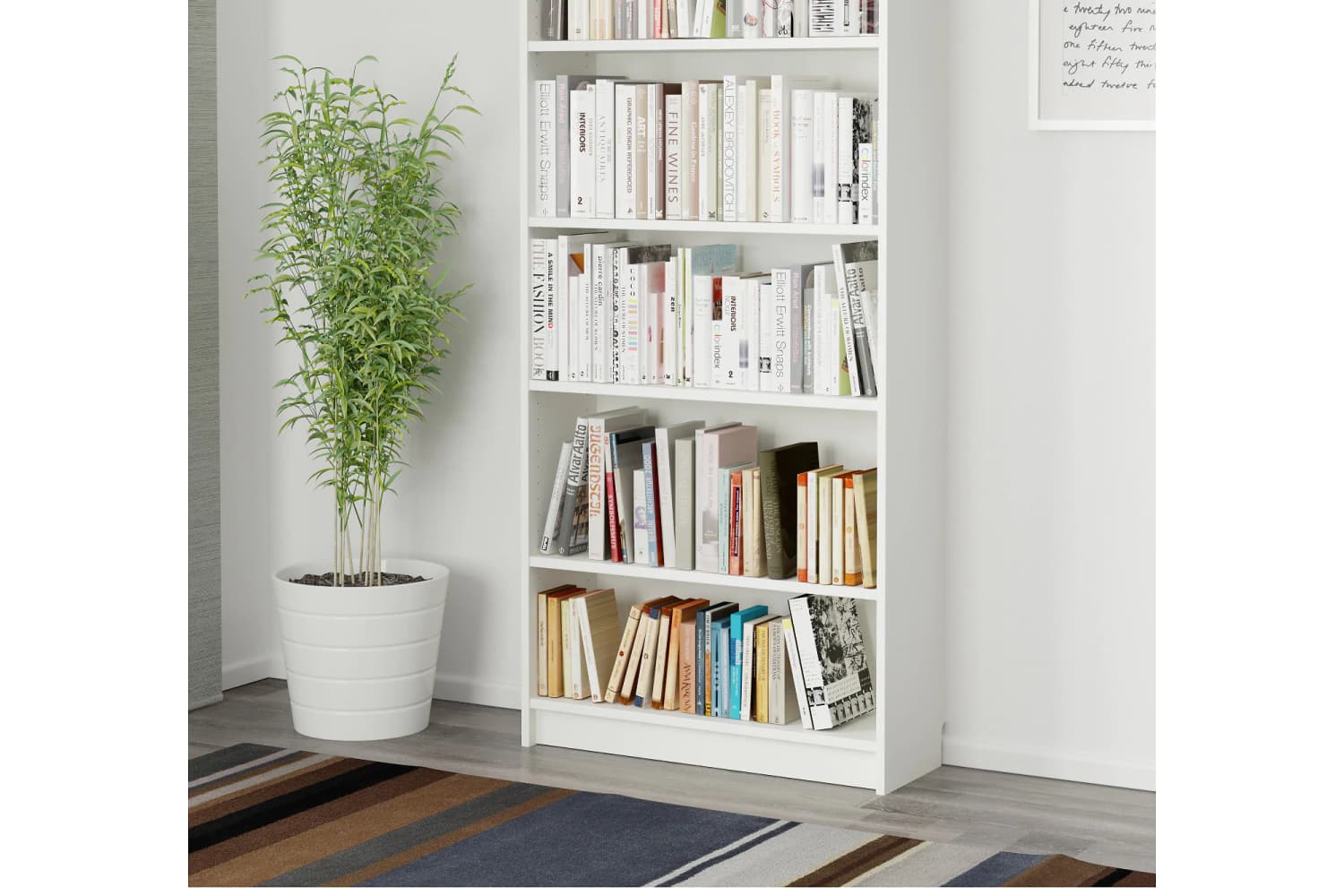 One glance is all it takes to recognize IKEA's classic bestseller, the BILLY bookcase. But step inside the home of Kathryn Hawkes, and you might not recognize it even if you were standing right in front of it.
That's because the Dubai-based interior designer decided to hack her bookcase, making it look more chic with rattan-webbed cabinet doors and a fresh coat of paint. According to Hawkes, the Swedish retailer sent her a BILLY bookcase to customize in her unique style, in celebration of the product turning 40 (yes, it's been selling like hotcakes for that long) some two years ago.
At first, she didn't change its traditional look, and dressed it simply with books and accessories. "I looked at it in all it's original, iconic glory and decided not to mess with a winning formula," she says in her blog post.
But then, Hawkes, who co-owns a studio called Fronteriors that sells upgrades for IKEA furniture, decided to get more ambitious. "I have been after a cane or rattan cabinet for soooo long," she said. "And then this BILLY arrived in my home and I thought, hang on a minute! This could be it."
And so, she found herself some cane webbing and had a carpenter install two custom doors, before painting it with a shade of beige. Hawkes now uses it as a central element in her living room and as storage for "bits and pieces that were being stored in all sorts of random places before — mostly my excessive collection of glass vases, candles, some of my bulkier serve-ware and table lines."
If you don't want to DIY this hack yourself, Fronteriors sells cane-accented doors for the BILLY, as well as other weave options for the popular bookcase and some other popular IKEA storage models, like PAX, BESTA, and METOD.