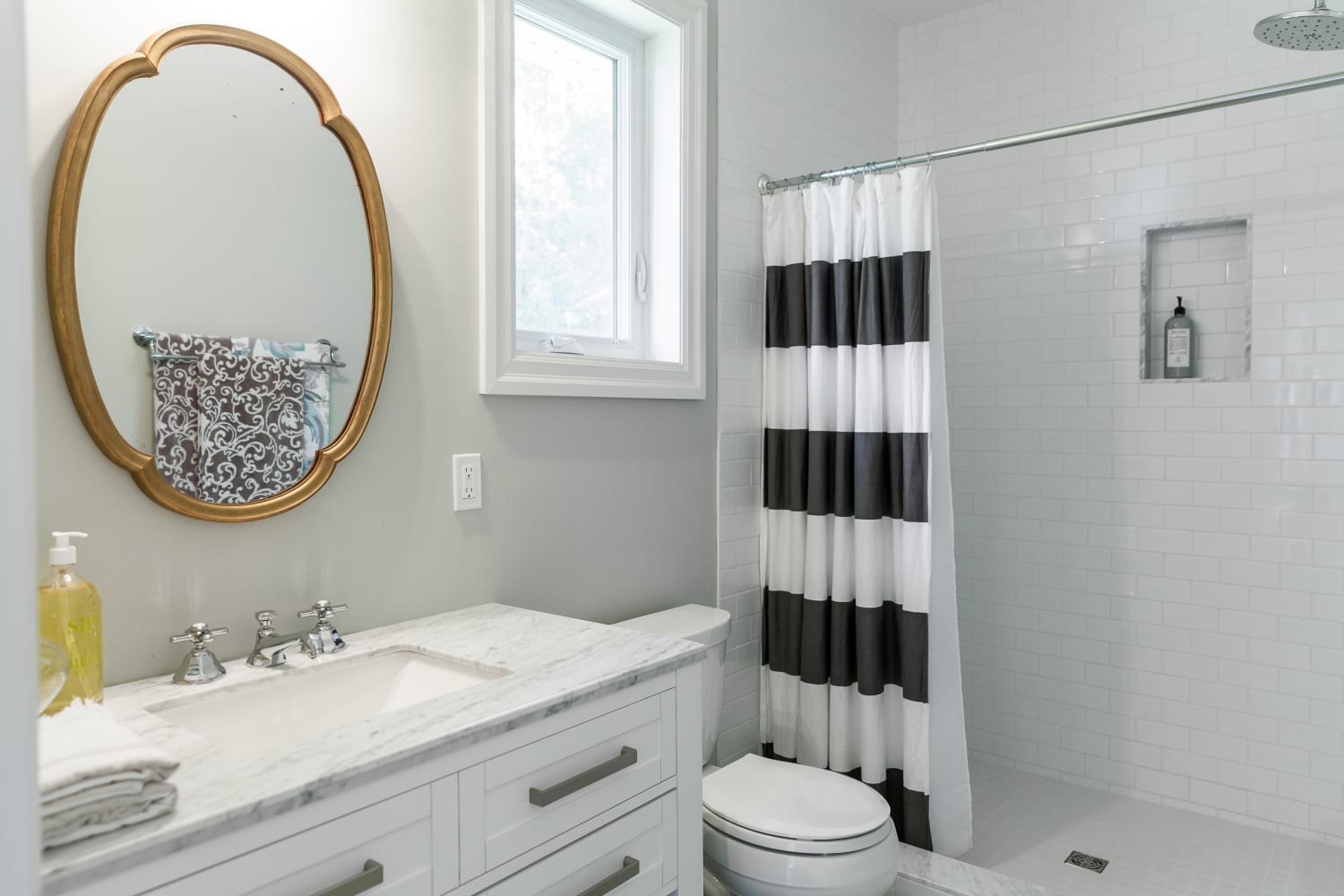 We independently select these products—if you buy from one of our links, we may earn a commission.
Even if you clean your bathroom regularly, it's easy to forget about cleaning out your bathtub drain — partly because it's hidden from view and partly because it's not the most fun activity. If you're like me, you may actively avoid this task, which is why a good drain protector is key to keeping your bathroom drain clean. This drain protector by TubShroom will automatically catch hair and anything else that might slip down, so you won't even need to worry about other time-consuming cleaning solutions like drain cleaners or drain snakes.
For Amazon Prime Day, Prime members can get a $10 credit when you spend $10 on a product from a small business, like TubShroom. Bonus: This drain protector is on sale for only $12.99!
Amazon reviewers love this handy product — with good reason. Don't believe us? Check out the almost 83,000 reviews that earned the product its overall 4.5-star rating. Not only does the TubShroom make your drains easier to clean, but the drain protector itself is quick to clean — you just have to wipe it off and you're done!
One reviewer raved over how quick and easy cleaning their TubShroom is: "Clean up is super easy, too. I just took a tissue and wiped it from top to bottom, grabbing all the hair as the soft rubber strainer released it all easily. Not a hair was caught in it."
Besides being ultra-convenient, this drain protector is also versatile. It can be used in any bathtub drain that's 1.5″ to 1.75″. And it comes in five different colors, so you can match the drain protector with the color scheme of your bathroom.
But the beauty of the TubShroom is that it's made to blend in with your bathroom — holding anything it catches within your drain and out of sight. "The genius is that the hair and scum get wrapped around the tubular part that sits — invisibly — down inside the drain," wrote one satisfied customer.
Looking for more game-changing cleaning products to shop during Prime Day? Tubshroom also sells drain protectors for your kitchen sink, bathroom sink, shower drain, and more. And don't forget about the $10 credit Prime members earn for this already-discounted deal!
Amazon Prime Day kicks off June 21 at 12AM PDT and runs through 11:59PM PDT on June 22. Get all the details, including how to prep, here.