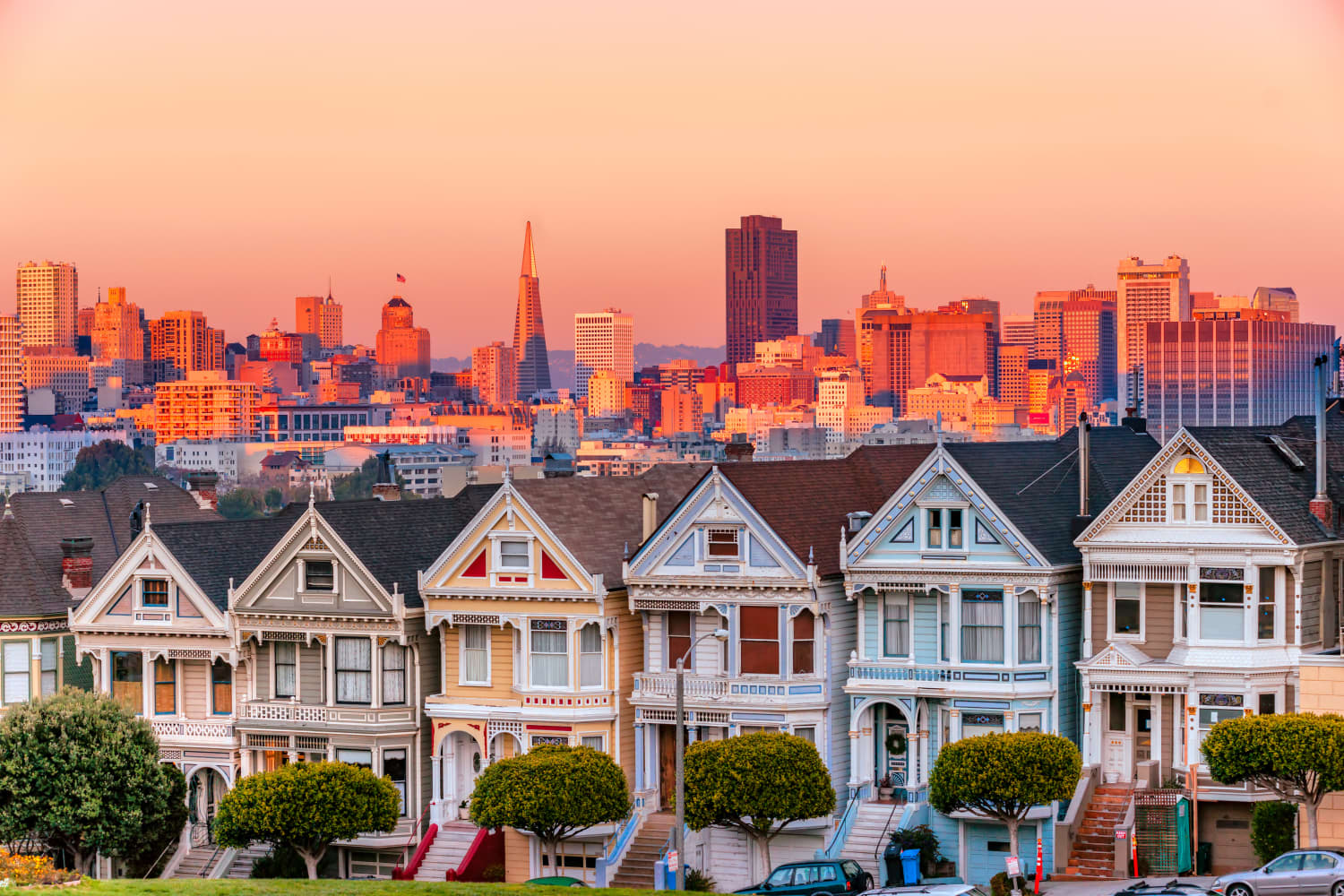 "Full House" fans, this one's for you! The iconic Victorian-style home that featured in the sitcom's opening credits is now on the market—although Uncle Jesse is not included.
The residence, known as the "Pink Painted Lady", is part of the renowned Seven Sisters, or more commonly known as the "Painted Ladies," or "Postcard Row", located on Steiner Street in San Francisco, one of the city's most recognizable blocks. Spanning 2,500 square-foot, the home was built in the 1890s and has featured in countless TV shows and movies, becoming one of the most photographed landmarks in the city.
It has three bedrooms, two-and-a-half bathrooms and a two-car garage across three stories, making it the perfect property for a growing family. Outside, there's a large patio area and sprawling views of the green rolling hills of Alamo Square. From the kitchen at the back of the house there is a full view of the dome of San Francisco City Hall, and on the second and third floors, the property boasts striking views of the downtown skyline.⁠
Leah Culver, the current owner of the "Pink Painted Lady", documented her time in the home and the extensive remodel via social media. Racking up over 20,000 Instagram followers, Culver took fans on a journey from first purchasing the home to the bittersweet moment she announced her intent to sell.
"It is with a heavy heart that I've decided to sell the Pink Painted Lady," Culver wrote in an Instagram post. "I would love to transition to a new owner who cares as much as I do (or more!) about this special home."
Listed for $3,550,000, the same amount as Culver paid for it in 2020, the property will include current building plans, permits, and social media accounts with the sale, if desired.
Those interested and looking for more information should visit thepinkpaintedlady.com.