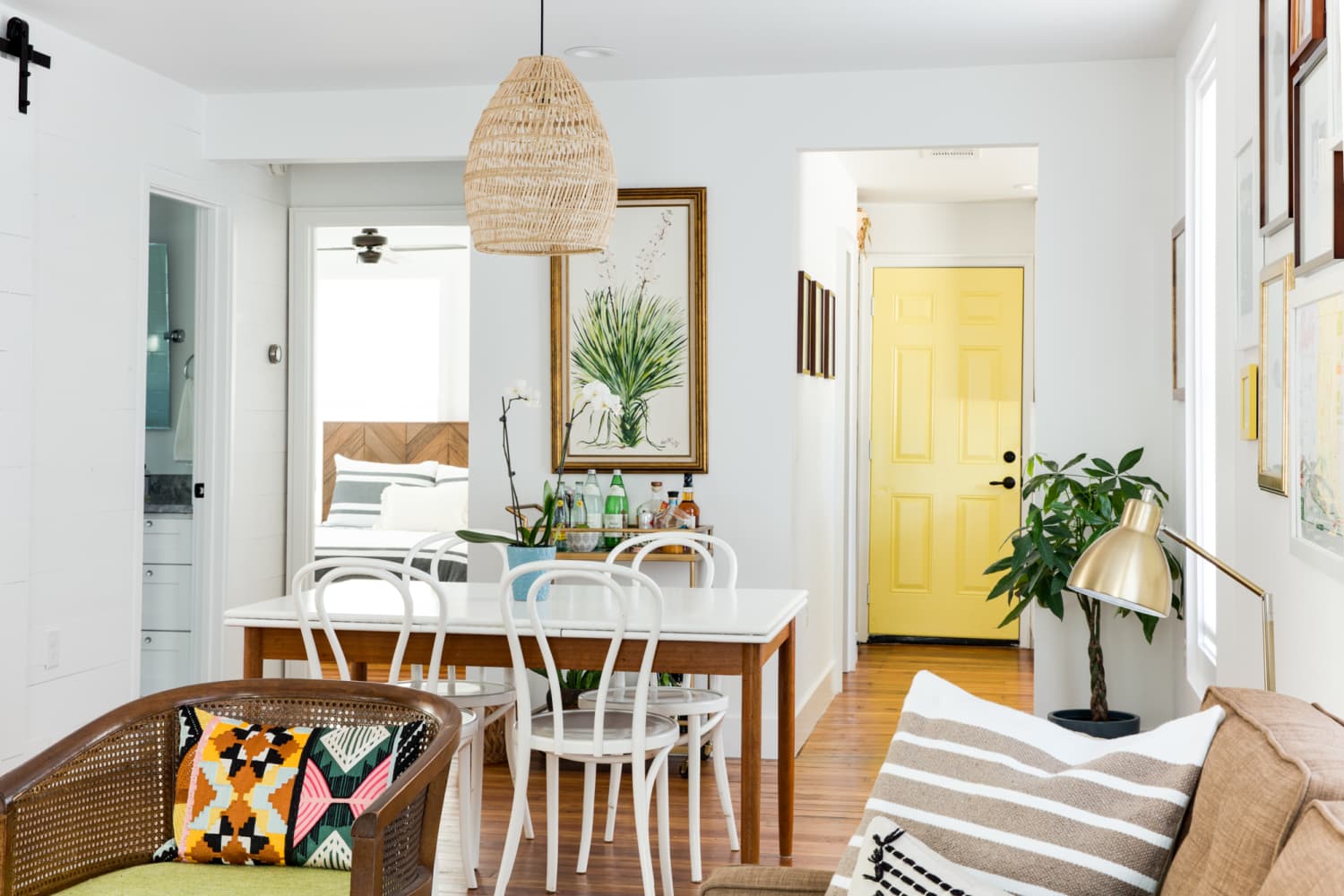 We independently select these products—if you buy from one of our links, we may earn a commission.
Small-space dwellers, I have one word for you — Harmati. If you haven't read our glowing reviews of this Amazon-exclusive home brand yet, here's the lowdown: It's the ultimate shopping hotspot for compact, modern furniture on a budget, offering everything from WFH-friendly desks to smart storage solutions. There's no skimping on style, either, since the whole line basically looks like a West Elm-IKEA crossover (at a fraction of the cost, of course).
Harmati's slowly been expanding its contemporary collection over the last few weeks, but the latest installment may arguably be the best yet — a rattan coffee table and matching side table, currently 25% off with promo code 25ATELIER.
As part of the new Atelier Family, both pieces blend wood and rattan for a natural, boho look… and cool color contrast. The two-tier coffee table, for starters, comes with a black or walnut finish, either of which really pops against the bottom cane shelf. And speaking of, this on-trend lower portion means extra room to stash books or knickknacks — just avoid anything overly heavy since the cane can only support up to 22 pounds. Clocking in at 39.4″ x 16.9″, the coffee table has a narrow footprint that's still spacious enough to stash drinks and apps.
Even more small space-appropriate, the rattan side table also boasts the black and walnut color options, plus a fun teal tone. You'll see the same two-tier design, too, making this piece a prime nightstand contender (hello, extra storage!). At just under 15″ wide by 19.7″ tall, it's perfect for perking up any corner or bedside.
One more reason to make Harmati your go-to shopping spot? The assembly of all their direct-to-consumer pieces truly couldn't be easier. So, without further ado, take advantage of the brand's promo code (while it lasts!) and consider this your (affordable) excuse to bring the rattan trend home.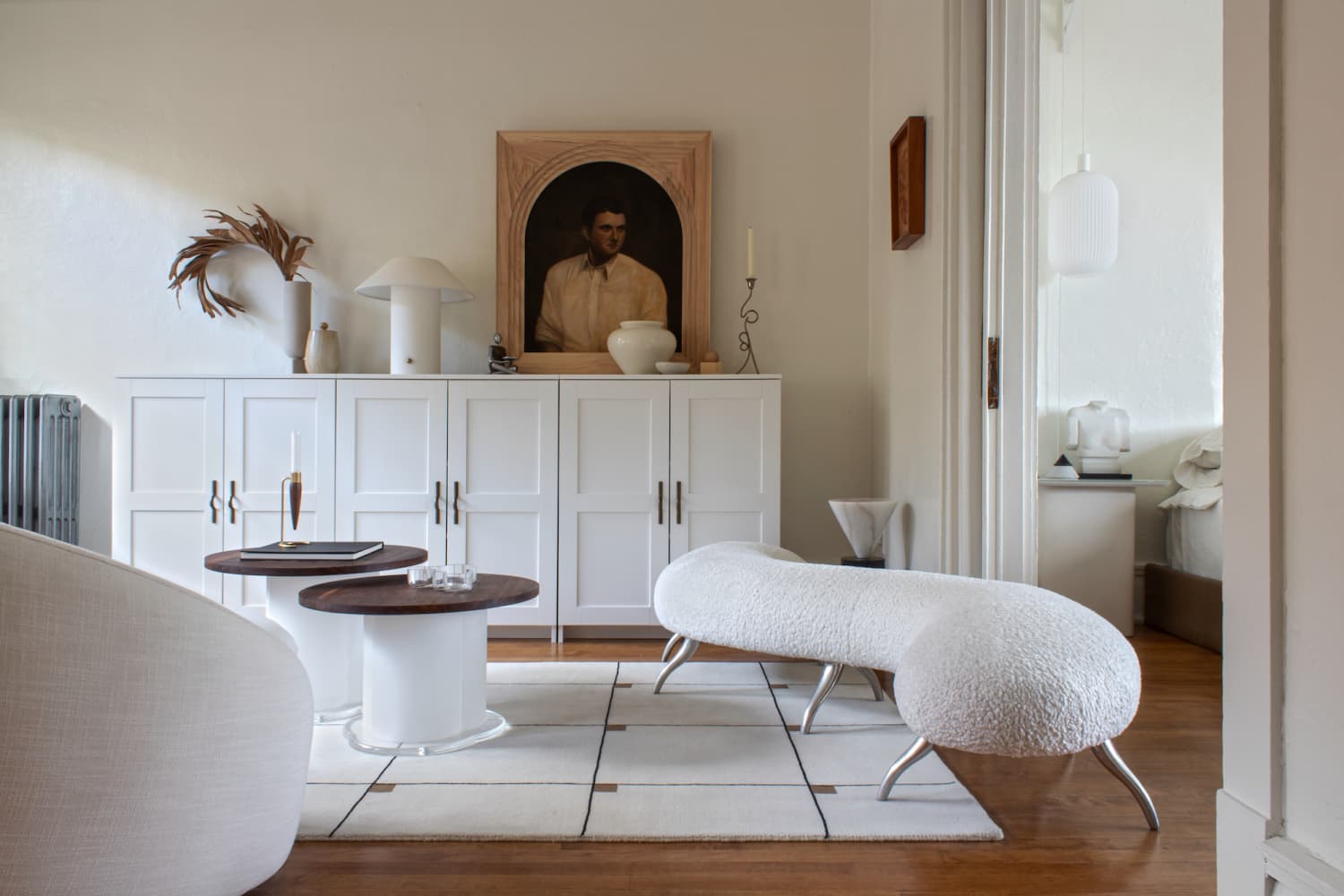 We independently select these products—if you buy from one of our links, we may earn a commission.
You really can't go wrong with any Harmati find, especially if you're short on room and shopping on a budget. The bench — one of the newest additions — really checks all the boxes. Not only does the sherpa fabric win all the trendiness and comfort points (seriously, you'll actually want to sit on this), but the lid also pops off for a secret storage solution. And let's not forget the most prevalent detail: It's on sale!
Clocking in at just 44″ wide and in the perfect neutral hue, this bench has the potential to revamp your entryway, sit pretty at the foot of your bed, or stash extra throws in the living room corner — endless styling and storing options, really. And, if the white's not your speed, it also comes in an equally cool-looking gray velvet version. Either way, you'll want to act fast, Prime members, before this double-duty treasure sells out!