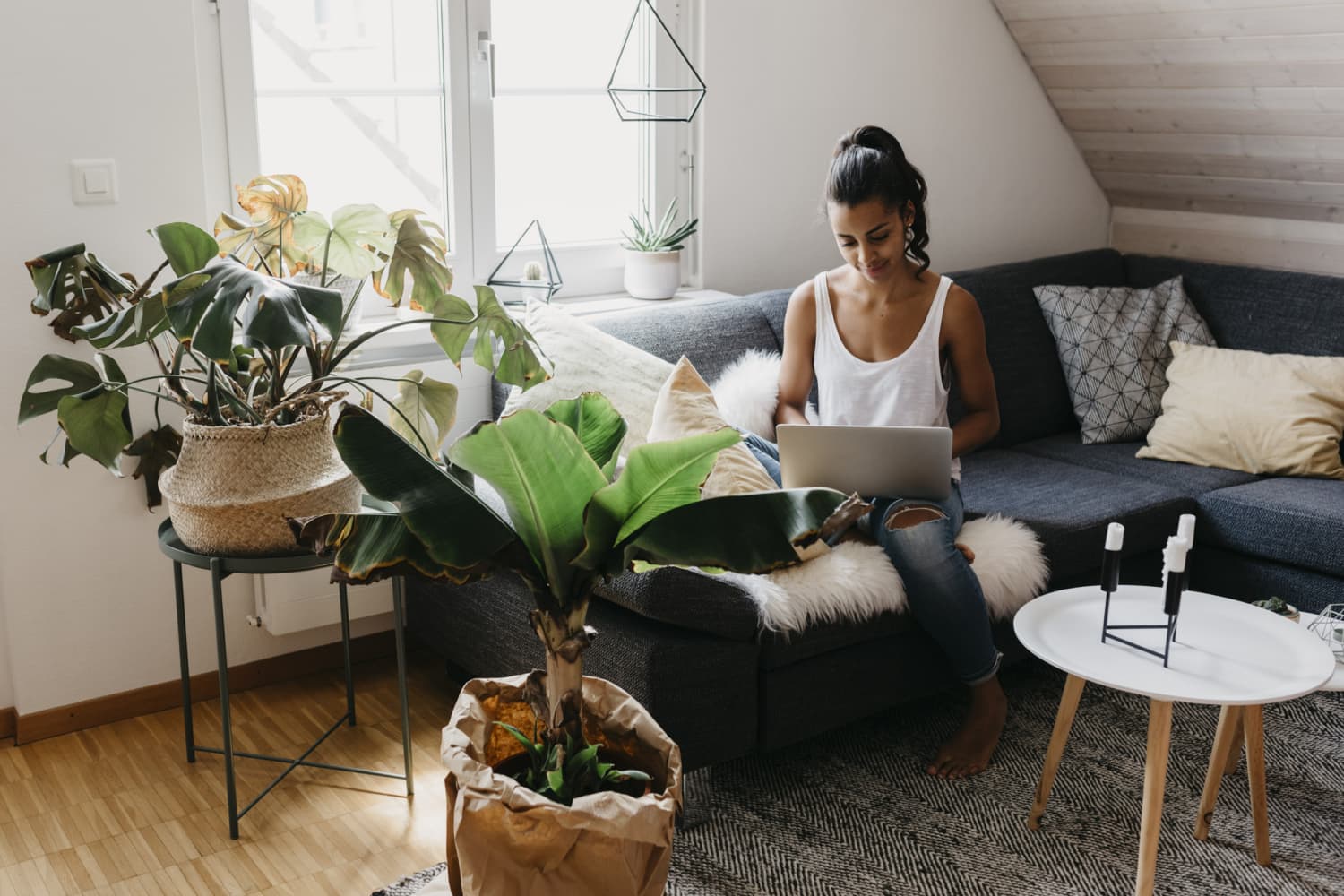 As someone who still does everything from home — work, exercise, entertain… trust me, the list goes on — I'm no stranger to making the most of a surge protector. An easy, effective way to maximize your outlets without blowing a fuse? There's no wonder why my fiancé and I have power strips in practically every room of our apartment. But recently, I had a surprising realization: A surge protector might be one of the most functional accessories in my home, but it's by no means attractive. In fact, it's kind of an eyesore.
For as long as I can remember, I'd buy those traditional power strips that would sit idle on my floor, dresser, or media center. Practical? Yes. Stylish? Well… not quite. Not only would my power strips of yesteryear hog up some valuable square footage, but they would also make my cables look unkempt. Almost like Medusa's mane, and I don't mean that in a glamorous, mythological way. "There must be a better, less cluttered way to stay plugged in," I thought to myself.
Turns out, there is. A few weeks later, I went to a friend's apartment when I saw the perfect solution in her bathroom: a surge protector… that's mounted to your wall. I immediately picked up two from Amazon and am convinced it's the game-changer my apartment needed.
For such a simple switch, it's amazing how much of a difference it's made. Instead of having a power strip awkwardly on my floor — and trying to find a semi-creative way to mask it — this new-and-improved surge protector blends into my wall. And, with six outlets and two USB ports, my wall mount has ample space to power up my phone, the television, our sound bar, and my fiancé's gaming console.
Of course, a wall-mounted strip is about more than just aesthetics. Now, all outlets rest nicely above the floor, making my cables less taut than they used to be. And, since my cords have more give, I don't have to worry about my precious office lamp getting hurled off my desk at the slightest movement. (Yes, it's happened before.)
The only downside? The surge protector I bought from Amazon Basics is currently unavailable, but don't worry: there are still plenty of options. If you want to stick with Amazon's signature brand, Amazon Basics has a wall-mounted option with six rotating outlets. (That way, you can pivot you cable in the direction of your device.) Looking to plug in your smartphone? Belkin's take has over 75,000 reviews, a near-perfect rating, an "Amazon's Choice" badge, and two USB ports. Or, for the more budget-conscious, Cable Matters has one for less than $10.
Make no mistake, my chaotic cables still have a long way to go. In fact, I'm even looking for the perfect cord ties to keep the Medusa vibes to a minimum. But, if you're also tired of looking at the same power strip cluttering your floors, this is a great place to start.