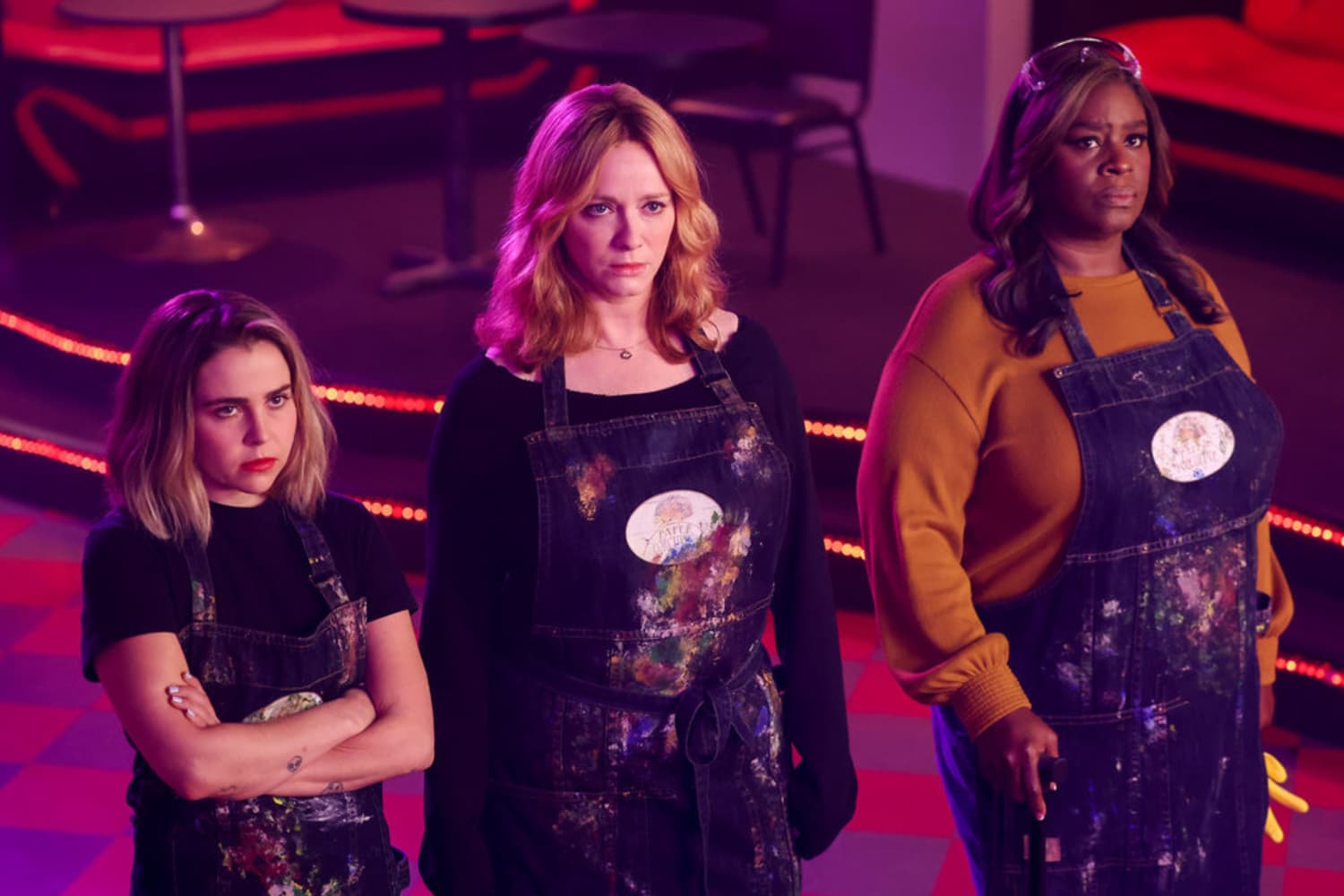 We independently select these products—if you buy from one of our links, we may earn a commission.
After four seasons of highs and lows, and all the crime and corruption anyone can handle, the series finale of "Good Girls" left so many questions unanswered. But while you may never know what happens to the girls, you can dive into the stories of other amazing women to help you move on.
There are plenty of great shows out there with similar elements that made "Good Girls" as good as it was. If you're missing the comedy-meets-drama series already, you'll definitely find something here that'll fill the gap.
"Claws" brings together a hilarious and diverse cast of women led by Niecy Nash. Nash plays Desna Simms, owner of Nail Artisans, a small nail salon in Florida. She works alongside her manicurists and friends to make ends meet, but things get complicated when they decide to get into business with local drug dealers. The women start out laundering money here and there but eventually begin making their way up the ranks as they try to take over the criminal organization.
Available to watch on Hulu and Amazon Prime.
"Dead to Me" introduces viewers to grieving widow Jen, played by Christina Applegate, as she struggles to keep her life together while raising her sons. While attending a support group, Jen meets Judy (Linda Cardellini), and the women immediately hit it off. As their friendship grows, Jen discovers that Judy isn't being totally honest, and that leads to quite a bit of drama. There are secrets, lies, and even murder, but the most important thread is friendship, just like in "Good Girls."
Available to watch on Netflix.
The first season of "Why Women Kill" focuses on three women during different time periods, who end up living in the same house and dealing with the same issue — infidelity in their marriages. The women, played by Lucy Liu, Ginnifer Goodwin, and Kirby Howell-Baptiste, are all driven to commit murder… but you'll have to watch to find out how they do it. Season two just ended a few weeks ago, and with new women and different stories, there is even more murder and mystery to explore.
Available to watch on Paramount+ and Amazon Prime.
Much like the ladies of "Good Girls," Alice Braga's character Teresa Mendoza gets caught up in a world of drugs, guns, and money. After the murder of her drug-runner boyfriend, Teresa flees Mexico to save her own life. But Mendoza soon finds herself climbing her way to the top of the organized crime game — and getting revenge along the way.
Available to watch on Netflix and Amazon Prime.
"Orange Is the New Black" is similar to "Good Girls" when it comes to focusing on funny, strong women and criminal activities. The series follows Piper Chapman (Taylor Schilling), who lands in prison after transporting drugs for her ex-girlfriend (Laura Prepon). While there, she meets a host of interesting women, including her ex. The show explores each woman's story along with themes of race, immigration, mental health, police brutality, and resilience of women across the board.
Available to watch on Netflix and Amazon Prime.