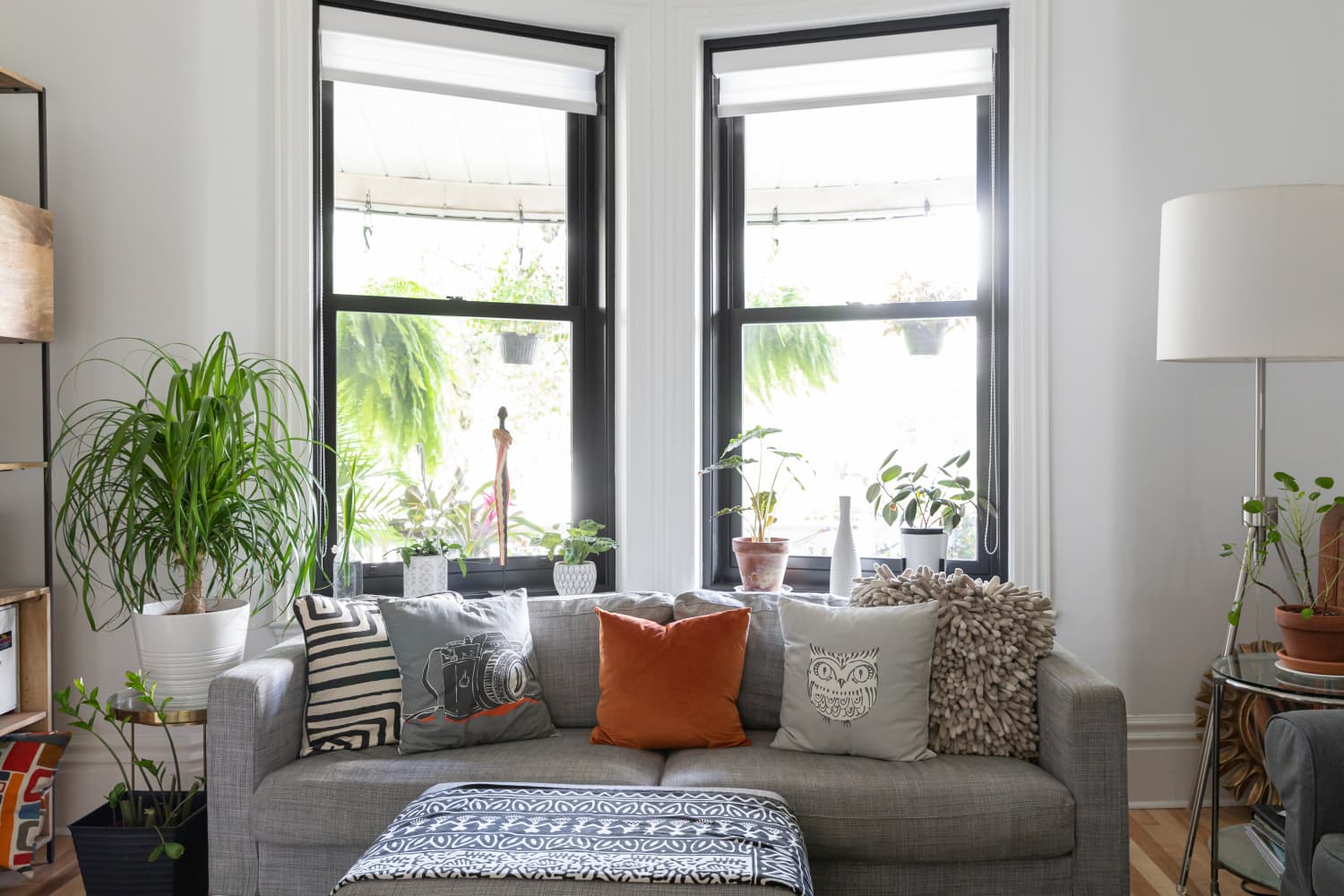 We independently select these products—if you buy from one of our links, we may earn a commission. All prices were accurate at the time of publishing.
I have not been blessed with apartments that have central AC or allow me to control my own heat in my time in New York City. On top of that, many of my apartments haven't been well-insulated and have plenty of unsealed areas that hot or cold air can sneak in through, driving my electricity bill up regardless of whether it's summer or winter.
When it got so chilly in my apartment that my roommate and I were shuffling around in blankets and the cat was using the heating pad to get warm, I knew that I had to find a solution for all of the windows letting in blasts of cold air. I stumbled upon 3M's Interior Transparent Weather Sealing Tape on Amazon and decided for under $10, it was worth trying.
I placed the tape, which looks like your typical clear tape, over the the top and sides of the window. I used about six 4′ strips of tape and had plenty remaining on my roll. It wasn't hard to figure out where to tape — I just put my hand over to determine if there was a draft. I pushed the tape into every cranny, making sure it covered the area around the window latch. The leaks were staunched — I couldn't feel the air anymore. This, of course, did not magically make our sluggish radiator any better, but I didn't feel like I was torching money when I plugged in my space heater to supplement.
This hack isn't only for winter, however. Last month, my roommate and I noticed that the weather tape was starting to lose its stickiness. Rather than removing it entirely for the summer, we reapplied all six pieces, so the cold air from our AC units didn't get diluted with hot, humid outside air. Our electric bill in the summer can be expensive as $150-200 a month, but it barely cracked $60 this month, despite the fact that we ran our AC and fans at night.
What I like best about this tape is that it's transparent, you don't really notice it on the windows aside from when the sun is directly reflecting off of it. And it hasn't peeled off any of the paint on our windowsills, aside from a bit leftover from a "landlord special" that should not have been there in the first place.
If you want to be as energy efficient as possible this summer, I recommend adding this tape to your cart. An added bonus: There are less places for ants, mosquitos and other creepy crawlies to sneak in.