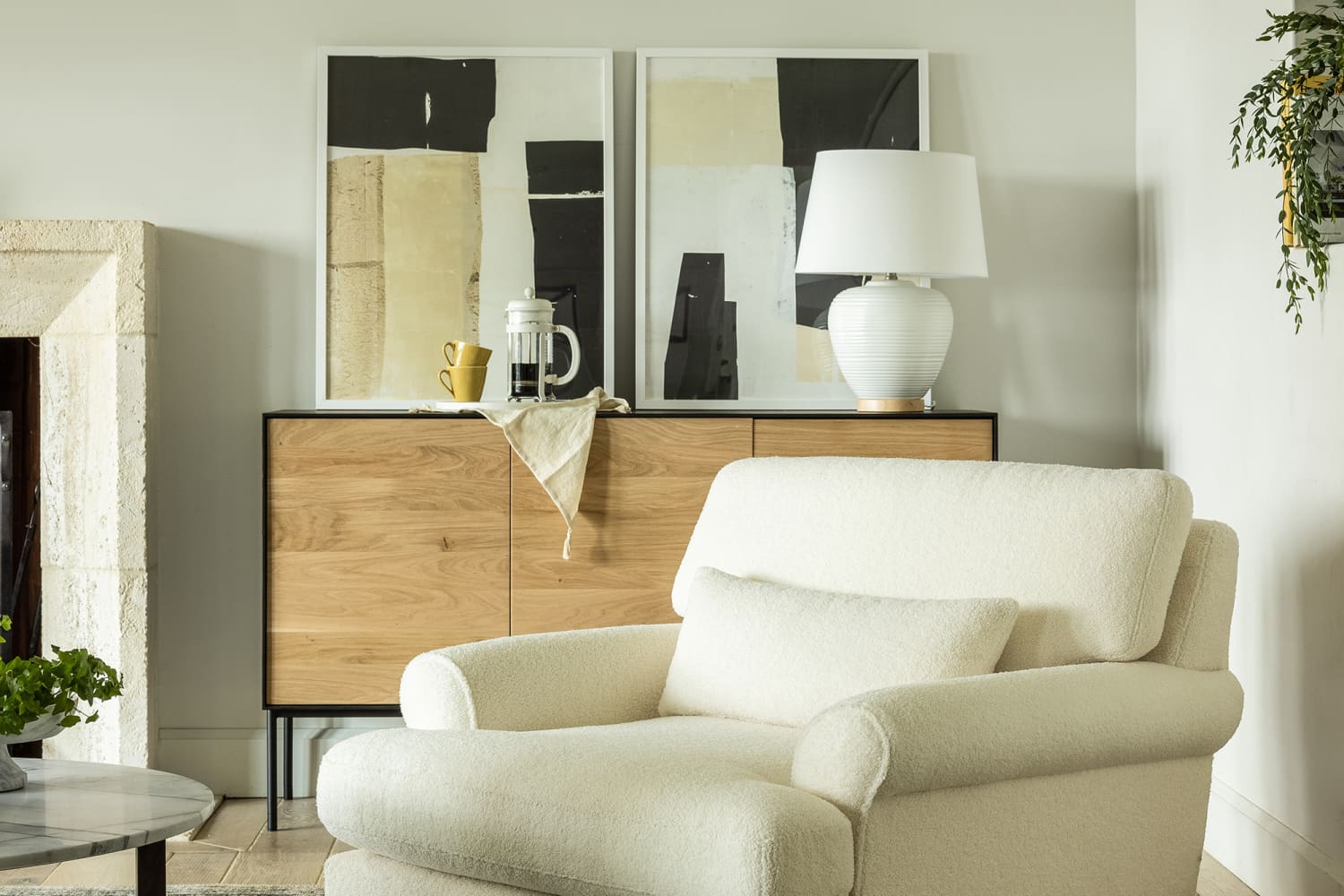 Our love for bouclé knows no bounds: Touchable and trendy, chic and comfy, this looped fabric — which designers have been rediscovering in recent years — makes a style statement that's also super approachable. We're fans of the warmth and texture it adds to seating — especially when the seat comes from a collection we already know to be built with relaxation in mind.
The Maxwell Chair, designed by AT's founder and CEO, Maxwell Ryan, and Interior Define, has plenty of warmth on its own, with softly contoured lines and a deep seat ideal for Sunday afternoon reading sessions. You can outfit it in more than 100 colors and fabrics, but our favorite is Snow, a bouclé in winter white. It has a fresh, inviting feel that hits dead center in the Venn diagram of "I have impeccable taste" and "I love a good nap." Plus, it's a timeless neutral backdrop for whatever colorful throws and patterned pillows you fancy.
And because the Maxwell Chair — like Interior Define's entire Maxwell line — is fully customizable, you can choose more than just the fabric. Select from a variety of leg styles and finishes, from traditionally inspired tapered turned wood to modernist metal. Then choose your cushion filling for optimum firmness or softness, and ask design experts for real-time help as you build your perfect chair. Pet- and kid-friendly fabric options are also available to make it welcoming to everyone in your home.
Every living room gets lived in differently, which is why Interior Define's sofas, sectionals, chairs, and ottomans can be designed to suit your specific needs — while expressing your singular style.