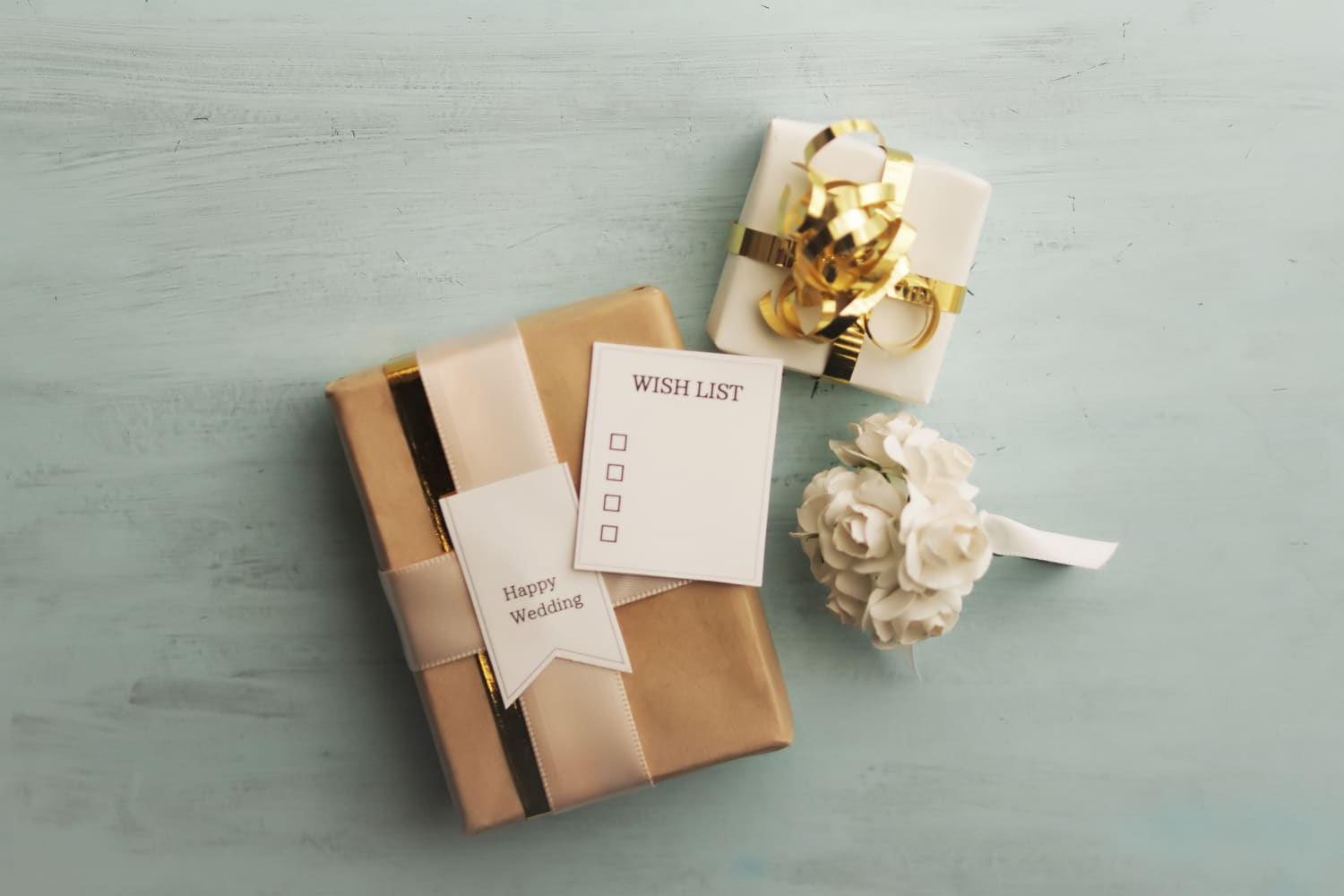 Growing up, I was obsessed with the past. I'd sift gleefully through my mom's groovy remnants of the '60s and '70s, from beaded necklaces to leather headbands. When my cousins moved into a home with a bomb shelter, I was fascinated and delighted. And during summers, I'd volunteer at my hometown's Victorian village and museum, where I'd dress up in late 1800s garb, selling bottles of root beer to tourists in their "today" clothes. (You know, like normal kids do!)
What can I say? I'm a sucker for an artifact of a different era. But despite my proclivity for looking to the past, I've started to consider what this means for my future. Case in point: my upcoming wedding. As my fiancé and I prepare our home for an influx of gifts and much-needed home supplies this coming summer, I'm sifting through our clutter, making way for matching cookware and tool kits and the inevitable off-the-registry knickknack from a great aunt.
While my partner and I blend our lives together and eventually bring forth some kiddos someday — much to the delight of those knickknack-gifting great aunts! — I want to be able to share the history of our lives with them. But what treasures should my future offspring discover packed away in our basement and attic? What popular trinkets of today should be preserved for future exploration? What should I do with my Furby?
While I have no clue what objects lying around our house will one day serve as nostalgia bombs like View-Masters or Beanie Babies or see-through landline phones, I do have a plan for storing our mementos: Nostalgia boxes.
Just as couples add photo albums and picture frames and keepsakes to their registries, my fiancé and I are including storage boxes that will contain all our noteworthy relics of decades past. We'll start with boxes dedicated to the '80s, '90s, '00s, and '10s, adding boxes to our collection for every decade that comes and goes. This way, the random, seemingly mundane pieces of our daily lives are safe, organized, and ready to be discovered again… maybe even by just me!
Plus, corralling all of our dated but treasured belongings frees up space in other parts of our home. Jerseys from the early '90s (my fiancé and I grew up outside Chicago during the Jordan years, so you KNOW we've got that old school Bulls gear) can be folded neatly into the nineties box, freeing up closet space. The unusable iPod (RIP) can be tucked into our early aughts box, making space in my bedside drawer for… other electronics (wink). The Gameboy Color that I don't use regularly can be saved in its container and easily located when I need a good Pokemon Gold fix.
Remember, wedded couples to-be: You can put anything you want on your registry. Your guests might think you're batty, but that's okay — they already know that about you and love you in spite of it, or perhaps because of it. And when our guests walk into our very retro-vibed wedding reception in a refurbished basketball court decorated to resemble a prom scene from a 1980s John Hughes film (again, my fiancé and I grew up outside Chicago during the peak of John Hughes' filmmaking pinnacle), I think they'll understand why these boxes are so important to us. I'll be sure to tuck a program, confetti, and wedding photos into our 2022 box, too!