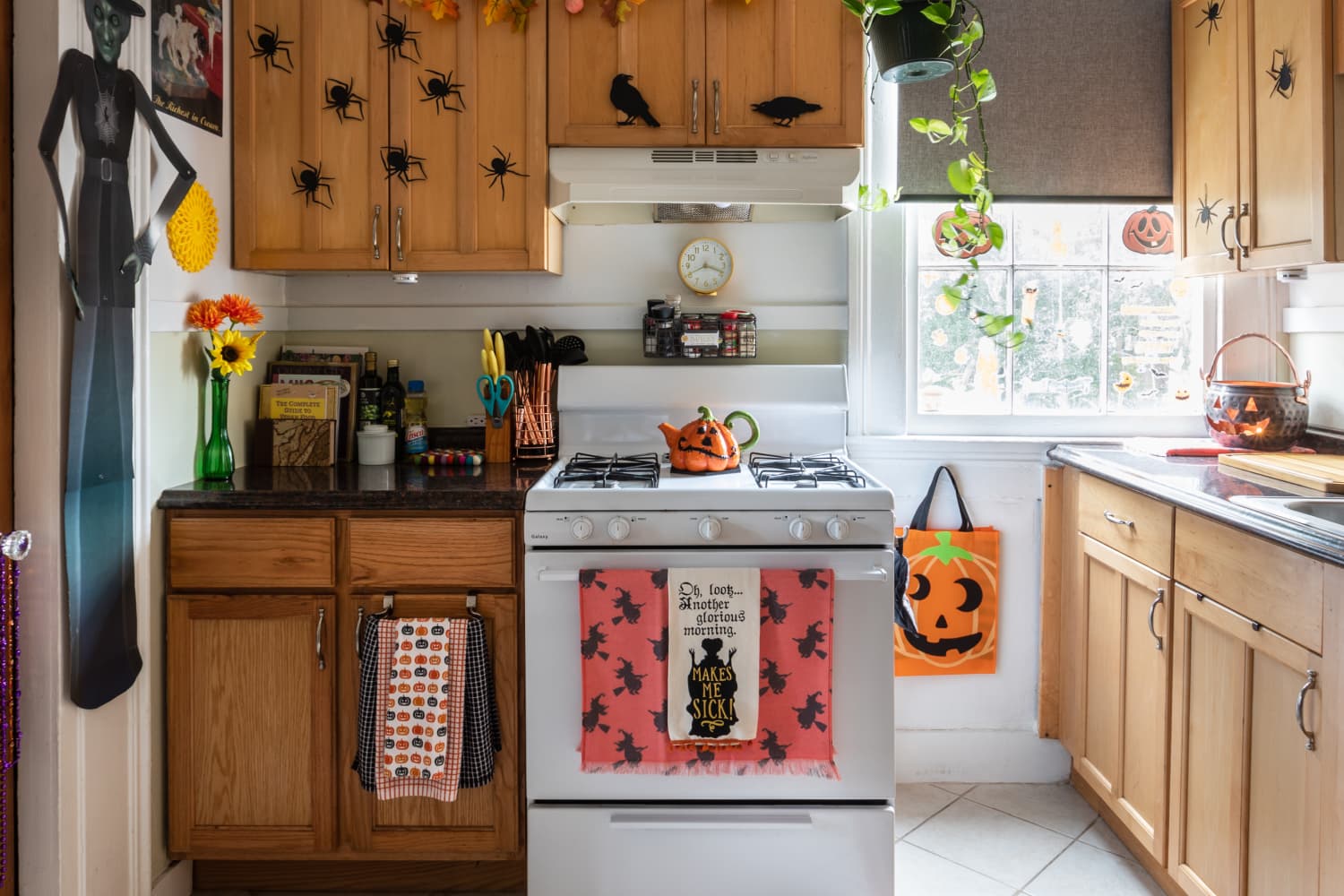 It doesn't take a pet lover to know that some of the best Halloween costumes are made specifically for pets in mind. But let's say you and your family are planning on going trick-or-treating to mark the festivities — should you bring your dog along with you?
Although many people enjoy getting a little scared on Halloween, the night is often stressful for dogs. Strange noises, intense costumes, and spooky decorations can worry dogs, which can lead to a host of adverse reactions, such as trying to bolt and get away or barking and lunging to keep the scary things away from them. On the whole, I recommend dog owners leave their pets safe at home on Halloween night, but if you don't have the option or believe your dog is capable of handling the night, here are some things to keep in mind.
What kind of temperament does your dog have?
Trick-or-treating isn't going to be right for every dog. All but the most calm, social, and confident dogs are happier, more comfortable, and safer being at home during the height of trick-or-treating on Halloween.
Halloween is likely to be an overstimulating and stressful event for your dog if they are generally anxious or nervous about people, other dogs, or new experiences to begin with. Be especially thoughtful about how much trick-or-treating you expose a new puppy to, given that Halloween can be especially overwhelming for them.
Let's say your dog is extremely social and confident; enjoys meeting every dog and person; and isn't bothered by novel situations, sounds, or sights. They may enjoy trick-or-treating with you, but keep the outing short and fun. Have dog treats easily accessible to reward your dog for good behavior, and to help them get more comfortable with any spooky decorations or costumes. Be prepared to immediately cut the festivities short at the first sign that your dog is worried, stressed, or concerned, and head home.
How to make safety the top priority during Halloween:
If you decide to bring your dog trick-or-treating, it's important to always prioritize their safety while they are out. Always make sure that your dog is wearing a collar that has identification tags with updated contact information securely attached. You'll also want to make sure that your dog is microchipped — no one wants to lose their dog, but preparing for the worst-case scenario can give you peace of mind, even if it hopefully never happens.
To help make you and your dog visible to motorists, it can be helpful to wear reflective clothing, use a reflective leash, and/or put a light or light collar on your dog. This will help drivers and other trick-or-treaters to see you and your dog, as well as help them avoid stepping on your dog or walking into their leash. Dogs should be leashed at all times when you are out trick-or-treating for their safety and the safety of others. And while your dog might be friendly, I advise against letting your dog greet trick-or-treaters while out walking. The excitement of the night, as well as kids' unexpected movements, costumes, and costume accessories can spook dogs and make them uncomfortable or fearful.
One of the big safety concerns surrounding Halloween — whether or not you bring your dog trick-or-treating — is to make sure your dog doesn't eat anything they shouldn't. That includes costumes and accessories, chocolate and candy, and even glow sticks.
If at any point in the evening you suspect or know that your dog has eaten Halloween candy, they will need immediate treatment. Save the wrapper or packaging so you can provide an accurate list of ingredients to your vet or to poison control, and take your dog to the veterinarian or urgent care as soon as possible. You can also call the ASPCA 24/7 Pet Poison Control Hotline if you aren't able to immediately get to the vet; though they charge a fee, they'll be able to help you know which symptoms to keep an eye out for, and provide guidance on next steps.
Should you dress your dog up in a costume?
Pet costumes can be cute and even punny, but no outfit or Instagram photo is worth sacrificing your dog's comfort. If you plan on dressing your dog in a Halloween costume while trick-or-treating or at any point during Halloween, make sure your dog is okay with it — and do so sooner rather than later.
Introduce your dog to the costume as soon as possible to make sure that they are comfortable — you'll want to consider everything from picking the right costume for your dog, to how to help your dog's comfort level while they are wearing the costume. It's also important to ensure that your dog's costume doesn't interfere with the fit of their collar or harness, and to monitor your dog carefully the entire time they're wearing it. If your dog seems uncomfortable or if they are overheating in their costume at any point, take the costume off and continue walking without the costume.
How to keep your dog cozy at home:
Though it's likely that your home is already a cozy environment for your dog — after all, it's their home, too! — it's important to make sure that your dog is going to be extra safe and comfortable if you decide to leave them at home while you're out trick-or-treating or otherwise celebrating Halloween.
Create a safe space in an area of your home that is as far away from doors and windows as possible; this will help shield your dogs from the sights and sounds of the holiday, and keep them away from trick-or-treaters who may be knocking on your door. It can also be helpful to walk your dog while it's still light out, and well before the Halloween festivities really take off. This will help you to be on the lookout for any discarded candies or candy wrappers, so you can keep your dog from trying to eat them.
Overall, it's important to never leave your dog outside alone on Halloween — even in your fenced yard. If your dog usually has access to the outdoors, whether through a doggy door or an open entryway, block that access off for this night. You want to prevent your dog from being startled by Halloween festivities in your neighborhood. Even calm and well-adjusted dogs can go over or under fences out of fear, and it's better to keep your dog safe at home than run any sort of risk.