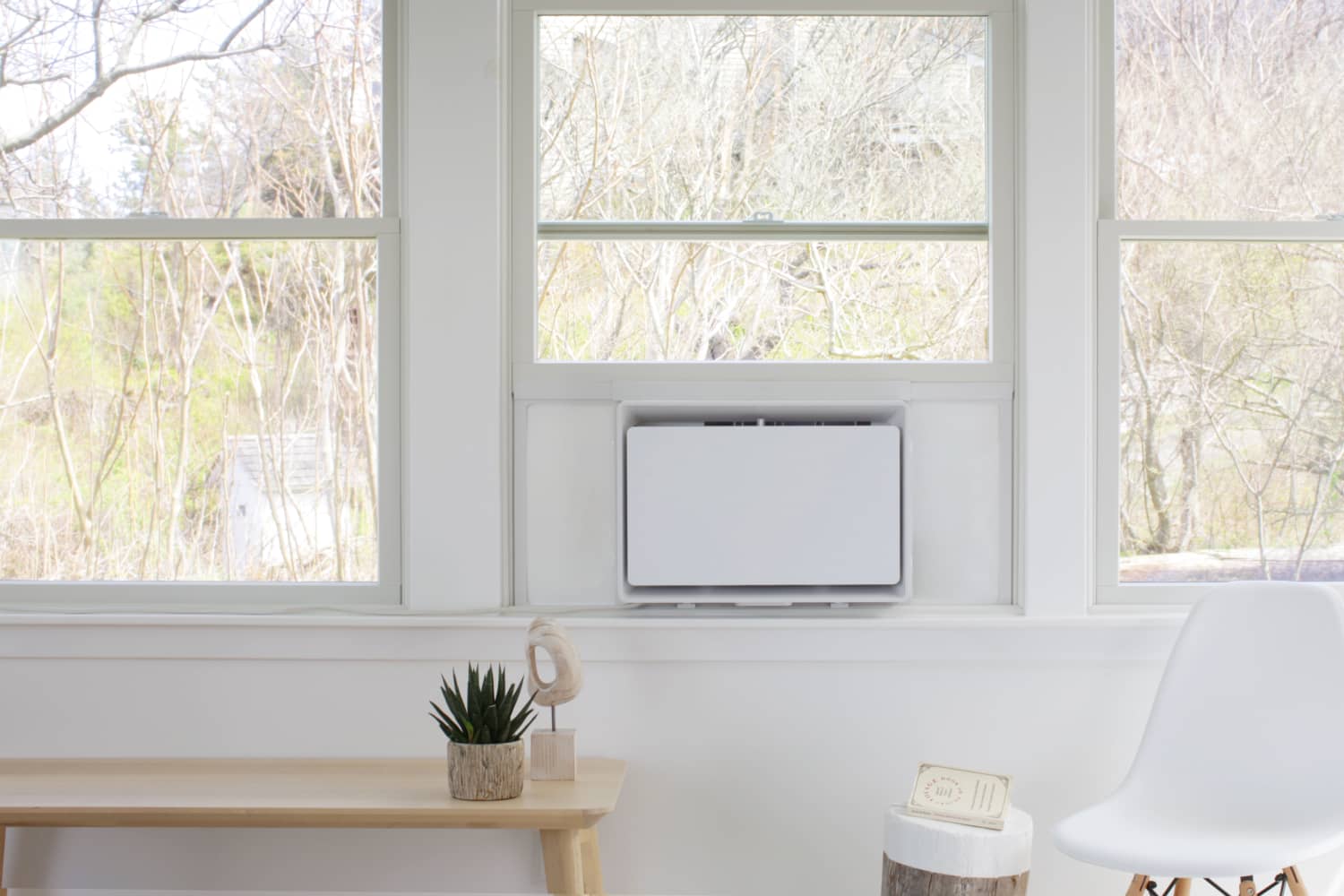 We independently select these products—if you buy from one of our links, we may earn a commission. All prices were accurate at the time of publishing.
For a long time, air conditioner units were a functional but clunky appliance that hadn't evolved aesthetically since the 1960s. Then, a company called July came along and changed that for good, making air conditioner units that are sleek, customizable and WiFi-enabled. To no one's surprise, their revolutionary units sold out fast, amassing a waitlist of 30,000 (!!) customers hoping to stay cool in style. Well now, you're in luck! July has restocked their in-demand A/C units, and you'll want to hop on it before they sell out again.
Not only have July's trendy A/C units made a triumphant return, but they're also available in five different front-panel color options ( a few others aren't available right now) in natural shades like forest green, sky blue, and (my personal favorite) pink clay. Oh, and in case you thought these bad boys were all style and no substance, think again. You can control the temperature settings from anywhere using an app, and the unit can also be paired with Amazon Alexa or Google Home. Handy for more than just keeping cool, the July air conditioner also features custom-designed air purifying filters that capture pollen, dust and mold spores that travel through the air (hello, allergy sufferers!), as well as that pesky pet dander floating around.
July's co-founders Erik Rauterkus and Muhammad Saigol not only wanted to make A/C units that were aesthetically pleasing and easy to install, but also more environmentally friendly than others on the market. Each unit uses R32, a modern, energy-efficient refrigerant with lower global warming potential than other varieties. The brand also promises to plant a tree for each unit sold.
These must-have A/C units are available in two sizes: small (6,000 BTU) and medium (8,000 BTU). If you're not sure which is right for your space, July's quick quiz will help you find out (just click "not sure?" next to the size options). The summer heat is already rolling in, so take the plunge and purchase one of these beauties ASAP before they sell out (again!).
Buy: July Air Conditioner, starting at $479