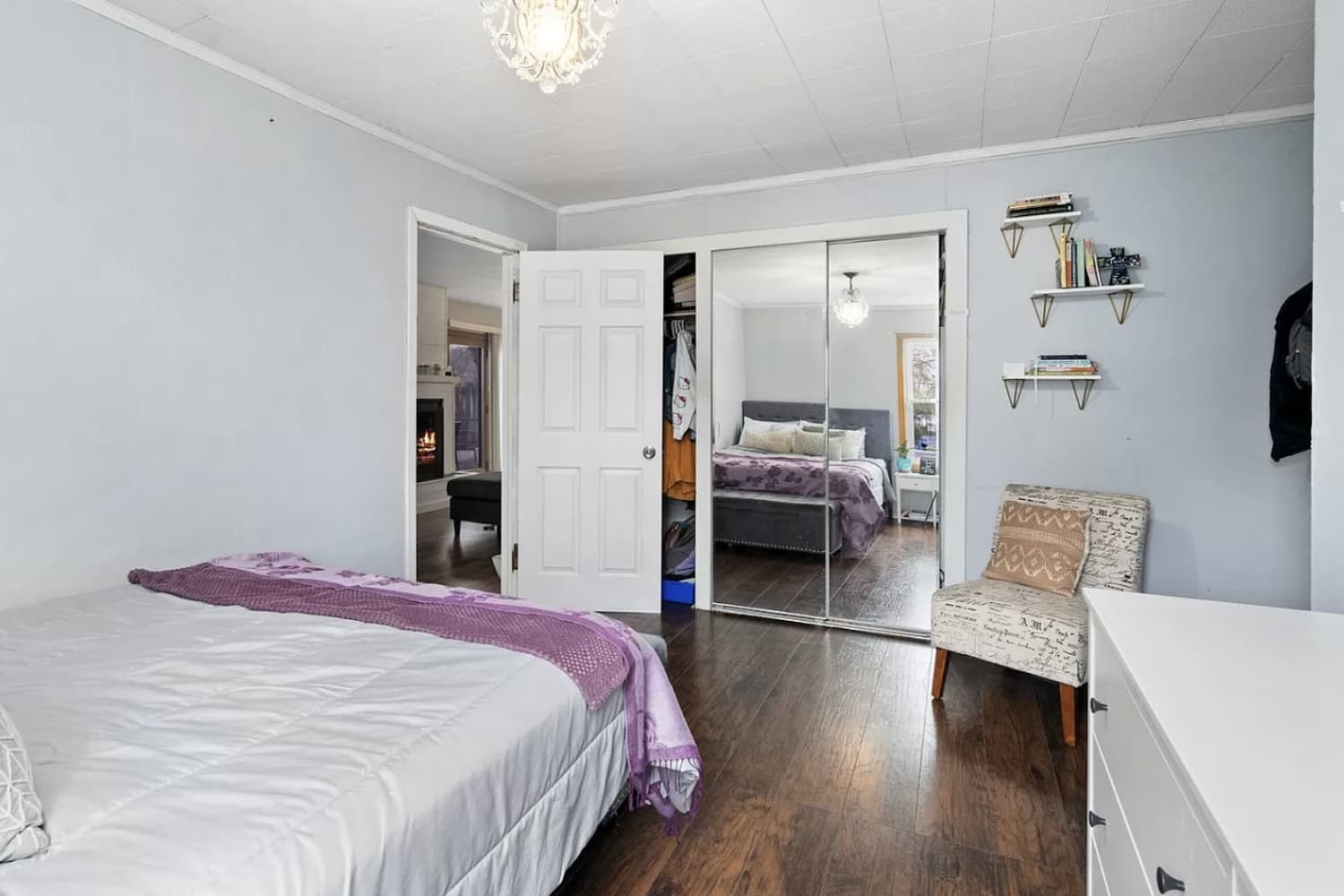 When my husband and I decided to sell our home earlier this year, I couldn't wait to declutter and work through our self-imposed list of repairs so I could begin staging our home.
I love watching real estate and home improvement shows and seeing how nicely staged the homes look. While I'm no interior designer, I knew that I wanted to take a DIY route when it came to staging our 1,300-square-foot ranch-style home.
On average, a design consult with a staging company can cost around $300 to $600 per room, according to Realtor.com. Then, the actual staging can cost $500 to $600 per month, per room. DIY staging saved us a lot of money and also helped us get an offer under contract in less than a week of listing our home.
Here are some practical tips if you're looking to take a stab at staging your own home before listing it.
There's nothing wrong with looking at examples before you stage your home — in fact, I encourage it. There are tons of home staging magazines and other content out there to help you start getting ideas of what could be possible for your space.
This is a great way to test out ideas for colors, textures, and themes that might look nice in your home. Based on what I saw in my research, I knew that I wanted my home to look fresh, open, welcoming, and functional. The theme I settled on was "welcome home." It was so simple, but fitting, as I really believed our home would be great for a family who's just starting out.
Start with what you have.
We were on a tight budget with staging our home so I decided to keep all my existing furniture and use the elements we had. I wanted to keep the living room as clear as possible so it looked spacious and people could have more visibility. To do that, I "edited down" some of the furniture in there.
This meant forgoing a coffee table and only leaving one end table, which actually made the room look a bit bigger. We already had a beautiful natural brick wall so we just updated the paint throughout, removed all family pictures, and added decorative letters that spelled out "home" to go with our theme. Our couches were pretty worn, so as a quick fix, we added some decorative pillows and throws so as not to distract potential buyers.
The whole point of staging a home is to show what's possible for its next residents. People like to see how the bed could be arranged, how the patio furniture looks outside, and how other elements of the home might function.
With staging our home, I decided to keep a DIY pantry area we'd made by converting an old closet. To stage it, I decluttered the closet and kept a few brown wicker baskets to show people how the area could function as a pantry.
When we originally bought our home, the previous sellers had used that area to store records, so it proved to be a very flexible space. Keeping the closet sparse on stuff could help someone touring our place to visualize another way to use it as well.
Don't be afraid to add some personality.
Our Realtor recommended we remove personal family photos from our walls, and I agreed with this. However, I decided to leave a few shelves and books up along with some minimal decor on the fireplace mantle.
While you never want to show too much personality in what should be a neutral space, I think it makes sense to include a few accessories — as long as you don't overdo it.
Hire a professional photographer for last-minute tips.
Decluttering and cleaning were huge aspects of the DIY home-staging process. However, our photographer helped us step it up a notch further.
I'm grateful that our Realtor hired a professional photographer to take photos for our listing. During the shoot, I stuck around to assist if needed. The photographer made some suggestions about moving certain things in our home that I'd never thought about.
For example, it wasn't really necessary to have some of our snacks and items like cereal visible in the kitchen. We found a better place to put our dog's crate. We also talked about the importance of natural lighting.
While you can definitely DIY photos of your home for your listing, I'd recommend going with a professional real estate photographer. That way, you can get some insight and feedback on your staging and see what the photographer thinks should be removed or hidden.
Staging a home is not all about perfection, but it is about putting yourself in the shoes of the buyer. Starting by thinking about what they'd want to see and which elements, furniture, and accessories will show your home in the best possible light is a great place to begin the DIY staging process.