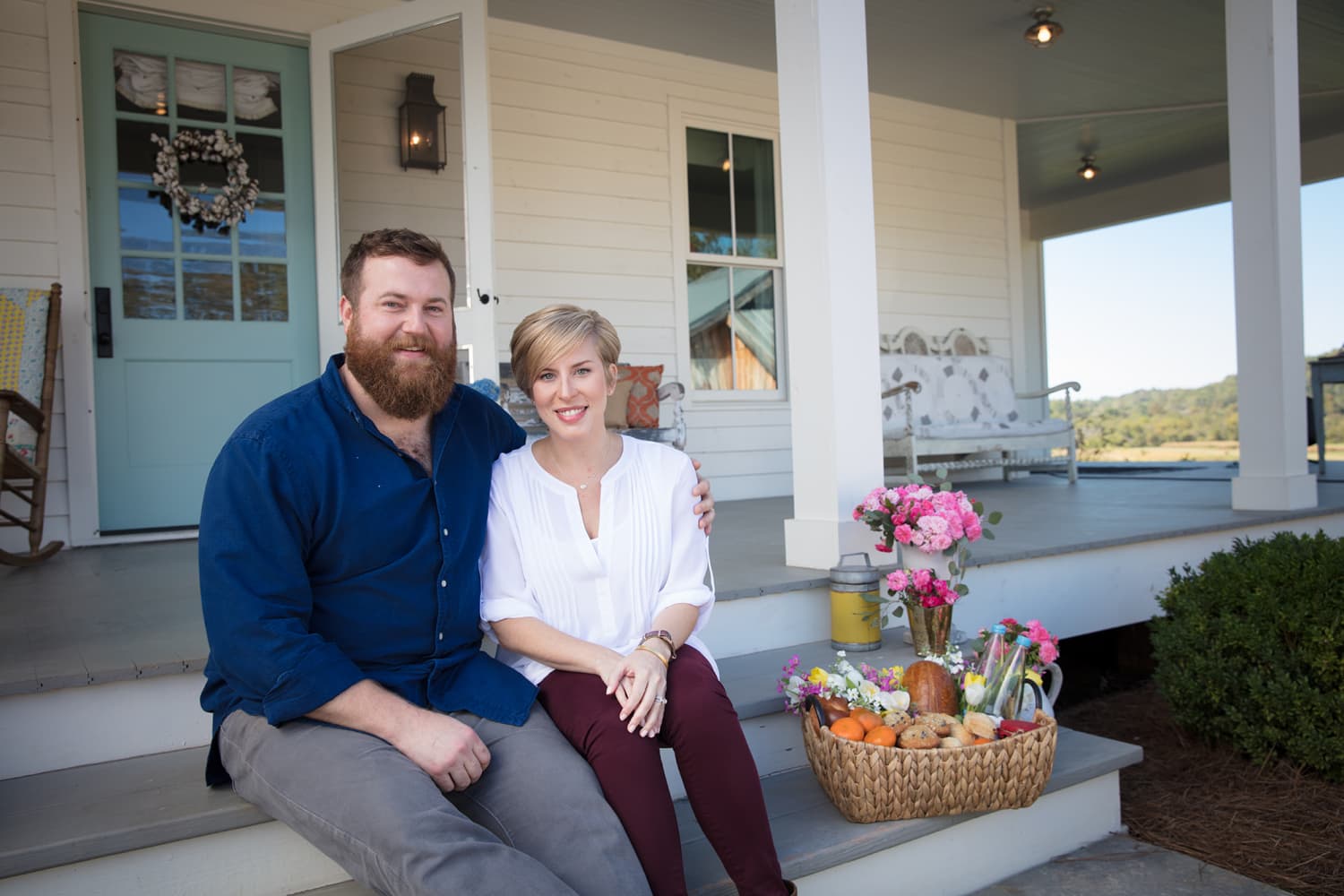 There are several ways you can add personality and flair to your home, but nothing beats a sentimental design element. In this case, it's Erin Napier's height chart, taking pride of place on the kitchen door.
The designer and author took to Instagram to share her meaningful markings, explaining that the height chart was inspired by a similar tracking system in her grandmother's pantry. Marking down her daughter Helen's heights, the chart shows just how much she has grown over the last year, as well as paving the way for a family tradition.
"This door facing was inspired by my grandmother's pantry door that saved the heights of me, my brother and cousin @jobforjim," Napier captioned an Instagram post which was shared with her 1.2 million followers. "It even made it into The Lantern House, my children's book with @adamtrest. What family stories like this do your houses keep? I'm so curious."
Napier asked followers to share their own family stories, and many revealed that they also had a DIY height chart in their homes.
"My childrens' heights [are] on my utility room wall. Every year til they turned 20." one follower shared, while another said: "We had our boy's measurements on a door in our former home. When we built our new home a few years ago, we took that door with us and had it installed in our new home. Just couldn't leave it behind. They are now 25 and 30."
As for me, I also had a height chart at my grandmother's house… until a decorator painted over it last year, without permission. 25 plus years of measurements, gone with a swipe of Duck Egg Blue.
Not just limited to height tracking, Napier's fans shared more family traditions and memorable moments from their lives. One person shared that they planted oak saplings in their yard in 1964. Although they have since moved homes, through the years, they have been able to go back to collect acorns from the oaks to grow wherever they move to next.
Other fun stories include a map that's pinned every time the family visits a new place, and photo montages to mark every birthday.
Do you have any home traditions? Let us know in the comments below.