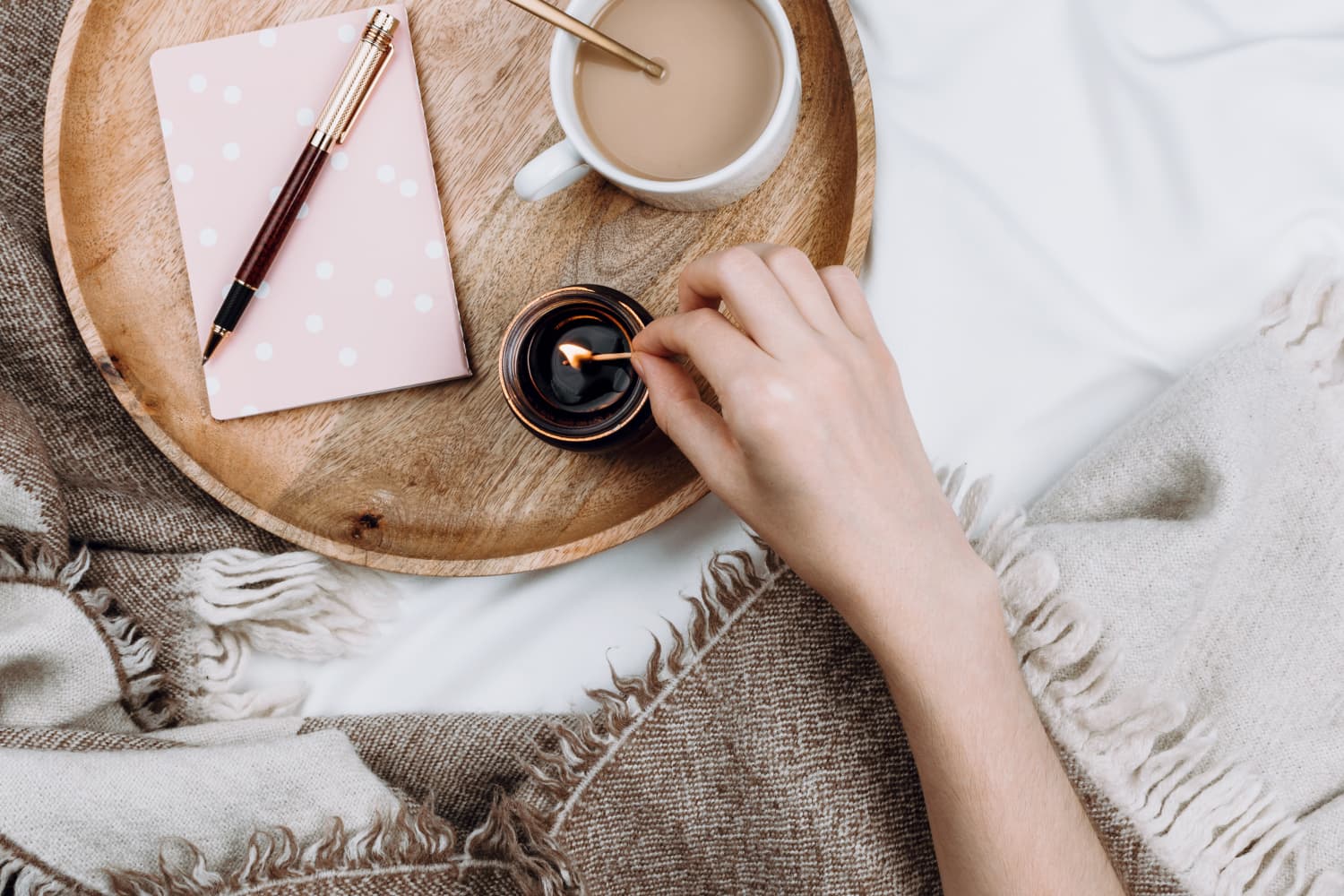 We independently select these products—if you buy from one of our links, we may earn a commission.
There's a lot that the simple act of lighting a candle can accomplish. It can help you wind down your day, transitioning you out of work mode and into chill mode. It can help you get in the right headspace for your morning meditation or nighttime bath. It can help you usher in the changing of the seasons. Heck, it can even help you disguise that mystery food smell wafting in from the neighboring apartment. But can it make you laugh?
Sure can! Well, at least if it's one of these witty flames. Not only are these scents to die for, but they bring with them more than a few LOLs on the label, making them the ideal gift for your most hilarious best friend or the pal that needs a little pick me up for whatever reason. Check out the seven funny candle picks below that have us cracking up.