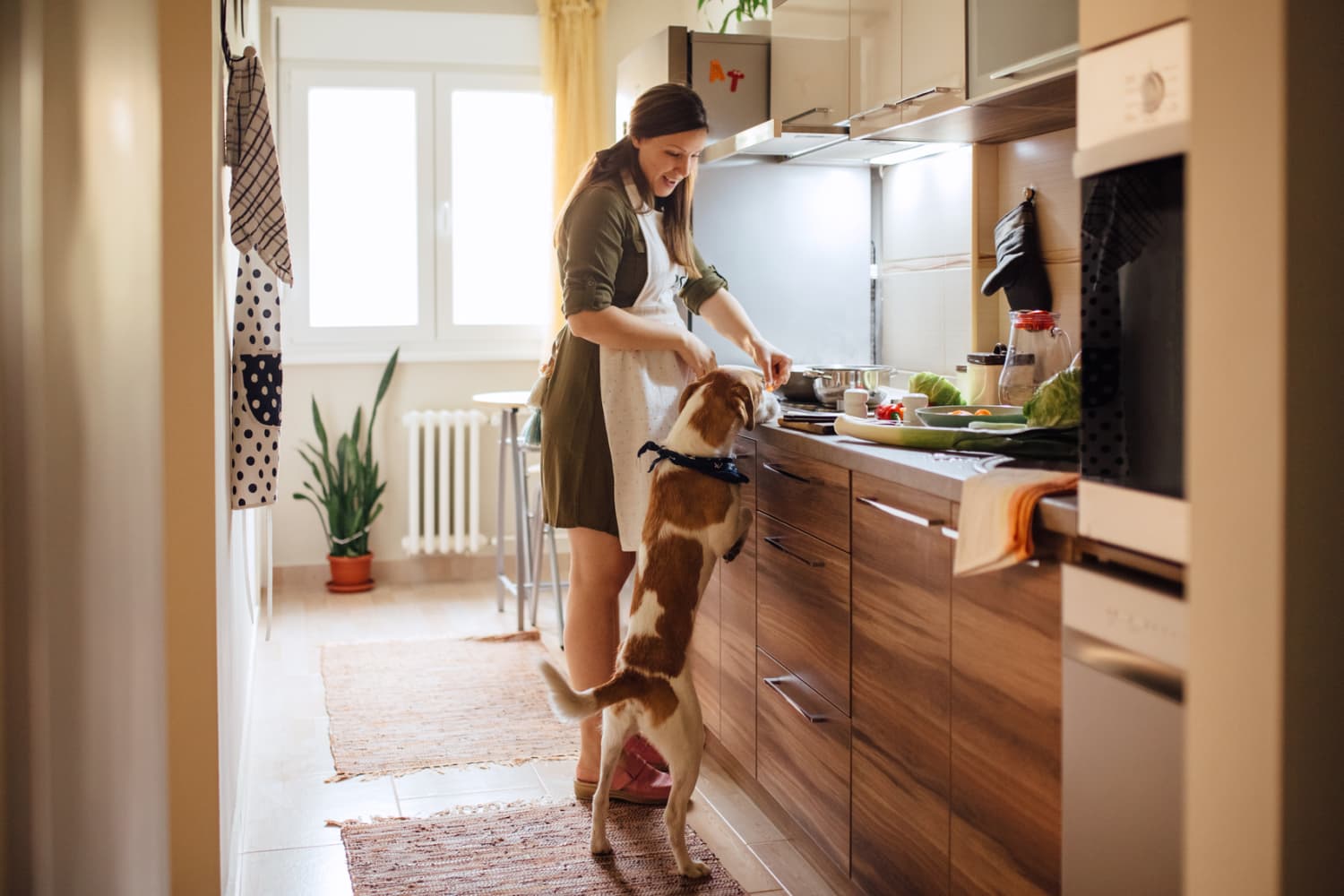 Over the past year or so, Lauren Reynolds, a real estate agent in Westport, Connecticut, has noticed a trend: More people are moving to the 'burbs to give their pets a better life.
"There's a meme that's been going around about millenials buying homes for their dogs," Reynolds says. "And although it seems ridiculous, it's absolutely true. I've had clients refuse to see properties with less than an acre because their dog needs space to run."
In addition to the extra acreage, builders are catering to this cohort of buyers by adding pet-friendly features — things like doggy wash stations built into mudrooms, Reynolds says.
Underscoring these types of anecdotes from real estate agents are several new surveys that show just how much pets are affecting the homebuying process, a trend that's linked to the pandemic pet boom. Not only are pets influencing where people live and what types of homes they search for, these furry friends are nudging their humans to become homeowners.
Of the 1,600 homeowners surveyed by homes.com, two-thirds indicated they moved from rentership to homeownership specifically to either get a pet or keep the one they have happy. More than half of the respondents said they've dropped plans to purchase a particular home because it wasn't a good fit for their four-legged companions.
Another joint survey from Rover and Zillow found that 62 percent of parents consider moving to a new home to better accommodate their dog and 86 percent list pet-friendly features as an important factor to housing.
"This year, we spent an extraordinary amount of time with our pets, and many of us relied on their companionship more than ever," says Kate Jaffe, trends expert at Rover.
As a result, Jaffe says, our emotional bonds with our pets also strengthened. Now, pets are taking on an even greater role in our families, so it's no surprise that our dogs' needs are a top priority.
When Cara Berkeley was searching for homes in Nashville last year, the needs of her dog Nyla, a morkie, were of utmost importance.
"She has arthritis in her legs, which causes occasional limping," she says. "Stairs seem to make the issue worse, so I bought a home with the master suite downstairs."
And New Jersey real estate agent Rupa Kale has witnessed the trend from the perspective of both a buyer and a Realtor. Her family welcomed a standard poodle named Kylo into their home and they quickly discovered they needed more space, prompting a move this year.
"We definitely wanted a big, fenced-in yard so that our dog could play outside," Kale says. "And that seems to be the general direction of most people looking for homes in suburbia."
Chase and Patti Michels, who sell homes in the western suburbs of Chicago, say they've seen a surge in the number of young couples trading high-rise apartments for homes with spacious yards. In fact, the majority of the 55 homes they've sold this year have been to people leaving the city and moving to the suburbs for more space for themselves and their pets.
The dog house? It's actually quite nice these days.