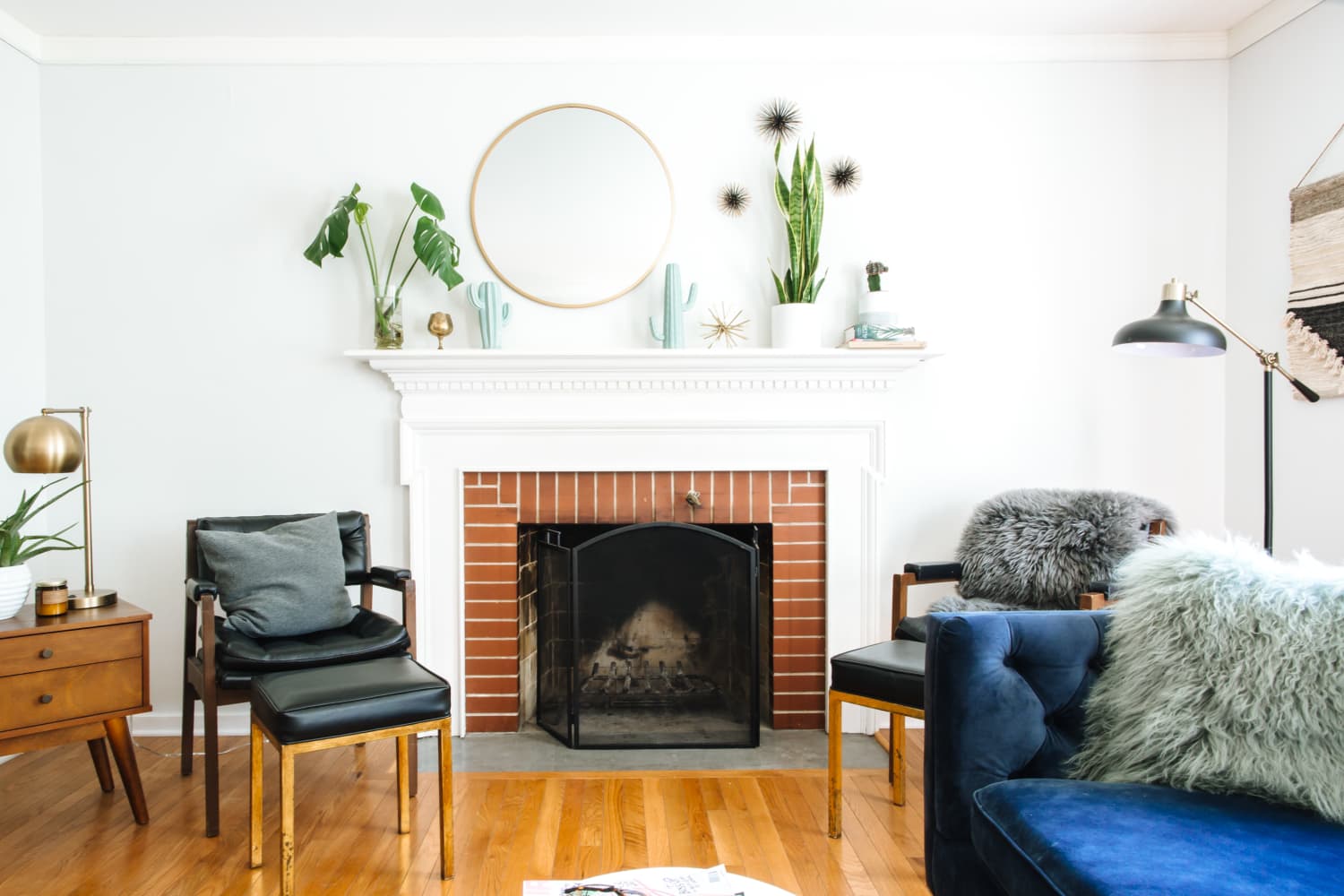 Aside from the kitchen, which many refer to as "the heart of the home," your living room is one of the most important spaces to spend a little time getting the decor right, as it's a hub that also serves multiple purposes. It's a place for lounging after a long day, a gathering space for watch parties and movie nights, and a quiet retreat for opening a good book. Therefore, it's most people's goal to create a living room that's both cozy and functional, two adjectives that don't always go hand in hand.
You're likely to start your decorating journey by thinking of certain elements that feel necessary for a living room, like a comfy couch, a soft rug, and probably a TV — but what about the things you don't need? I asked three interior designers what to skip in a living room; their answers might surprise you and also be the key to making your space look even bigger and better than it already is.
A surefire way to make a tiny space (or even a large one) feel smaller is by putting down a rug that's too little. For that reason, a miniature carpet is not something you want in your living room. "Area rugs should go past the bottom and sides of the furniture by at least 24-inches," says New Jersey-based designer Beth Diana Smith. "Taking the right measurements is important in order to fit the space perfectly."
If you have an area rug that falls short of Smith's guidelines, don't worry. You can always layer the piece you love over a larger rug, as shown here.
Thanks to lots of people trying the minimalism trend and finding they just couldn't stick to it, maximalism is back and better than ever. Even in small spaces, you don't need to pare down all your things. In fact, according to designer and DIYer Ursula Carmona of Homemade by Carmona, less isn't always more when it comes to living room decor. "A sparse room feels smaller, whereas a well-furnished room feels cozy," she says.
Of course, you want to be tactful about your brand of maximalism if possible. Some tricks for successfully incorporating more things into a small living room? "Start by propping a large floor mirror against the wall," Carmona says, because "this helps reflect the room back on itself, making it feel bigger and giving it a great 'line-of-sight' illusion." Plus, you get the added benefit of more light being bounced throughout the space. To compliment the added light in the room, Carmona also suggests opting for glass accent furniture, which helps "fill the room without it feeling cramped."
"This is an unpopular opinion," acknowledges designer Shamika Lynch, founder of the interiors firm Maximizing Tiny. "But I have a personal bias against coffee tables in small spaces because I think they take up too much square footage."
Now, before you protest this point of view, hear Lynch out. "I encourage folks to consider the 'why' with every small space," she says. "Essentially, I don't think everyone needs a coffee table. Instead, I highly suggest nesting tables, poufs, and side tables for consideration."
Lynch is definitely onto something here. In super-small spaces, coffee tables take up a lot of prime real estate, and often people will have to base their entire living room layout around where a regular-sized coffee table will go. You can avoid that decorating jam by getting creative about what you want to use as a surface for resting things like your remotes, refreshments, and other living room necessities.
If you're dead-set on a coffee table, Lynch suggests acrylic tables that take up less visual space or small, round 30-inch tables, which help optimize the way a space flows with their curved corners.
Most designers will point you away from matchy-matchy furniture sets, which Smith notes "can make a room feel impersonal, like a furniture showroom" instead of a lived-in home. Some of the most beautifully-designed rooms appear collected over time — not put together all at once — so Smith likes to mix "a variety of colors, textures, and materials," such as a brushed gold statement piece, mixed with an eclectic wood design piece that's been handcrafted in India, as an example.
Already purchased or inherited a living room set? You can still create a layered, storied space. Simply break it up, using some pieces in your living room and relocating other items to different rooms in your place. You can always sell or donate part of a set, too.
Similar to rugs, laying out teeny throw blankets on your furniture can make the space feel smaller and disjointed, so consider opting for a larger-than-usual throw blanket. According to Smith, the average throw blanket is 50 inches by 60 inches. So she recommends her clients purchase throws around the 60-inch by 80-inch mark, which feel ultra-cozy and can wrap around more than one person. If you want to go a little smaller, just double up so a given throw doesn't feel tiny on a sectional or chair.
Only real plants and flowers
Mixing faux and real plants is a designer's best-kept secret; it keeps everyone guessing and can make green baby care just a little easier. For a "lush look that's low maintenance," Carmona suggests filling your living room with faux and real plants. Her favorite hack is "planting" some faux plants into hanging planters or planter boxes, which look exactly like the real thing from just a few feet away.