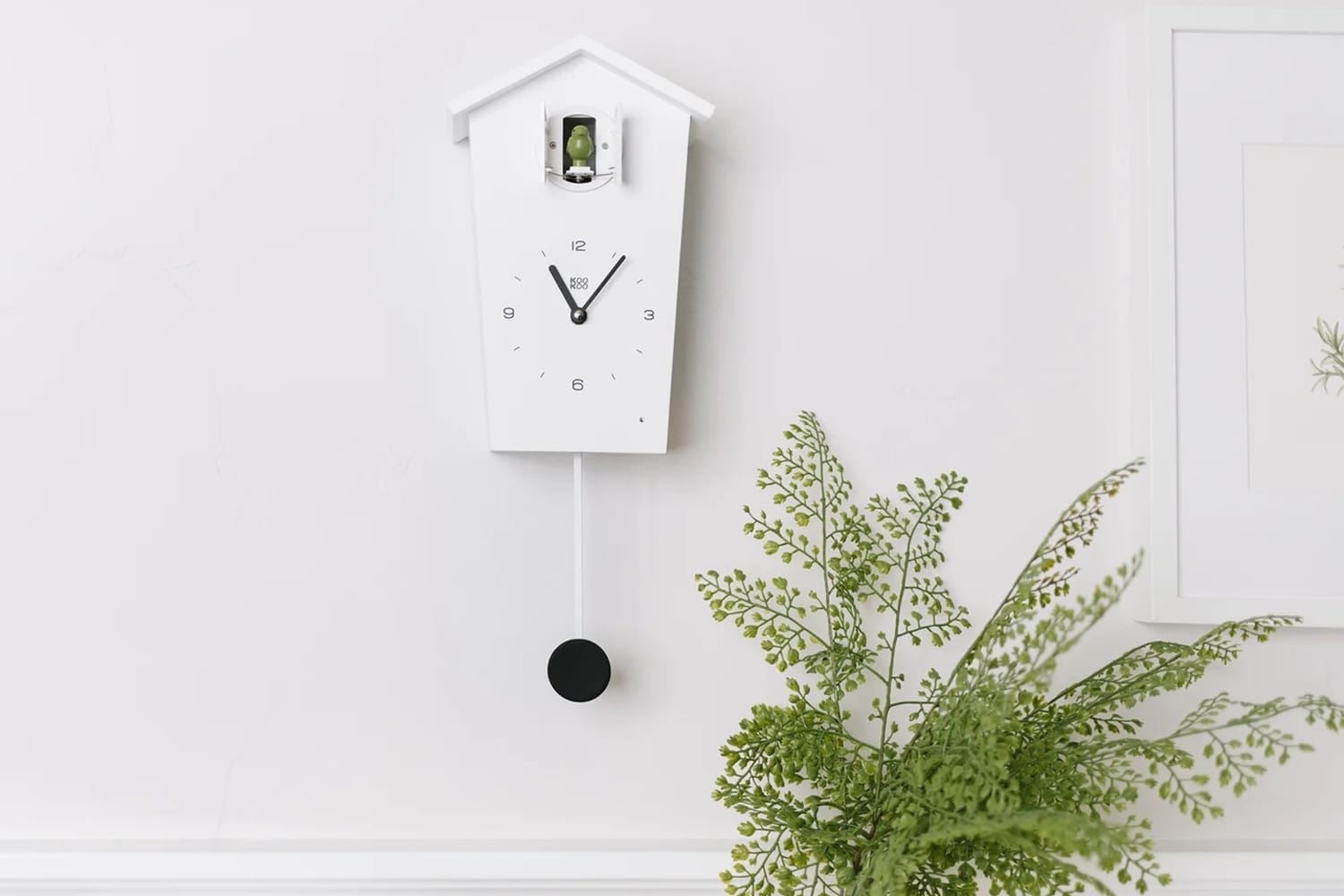 We independently select these products—if you buy from one of our links, we may earn a commission. All prices were accurate at the time of publishing.
First came wicker and cane, then came skirted furniture. And the newest throwback trend to make a 21st-century comeback? Cuckoo clocks! Yes, cuckoo clocks are trending again, with contemporary versions popping up all over the internet. But we spotted the absolute cutest cuckoo clock from one of our favorite brands. Last month we wrote about Letterfolk's totally innovative doormat-slash-art-project, and now, it's all about their Modern Cuckoo Clock. This sleek timepiece puts a stylish twist on a classic, and we can't take our eyes (or ears) off of it.
That's right, it's called the Modern Cuckoo Clock for more than just its looks; it's full of customizable features. You can order it in white, black, teal, blue, red, or copper to match pretty much any room in the house. Mix and match four differently colored birds with four colors of pendulum disks. If you'd rather sit your clock on the mantle or shelf instead of hanging it on the wall, no problem! The pendulum is easily removable — and replaceable if you ever change your mind down the line (without it, this piece measures 11″ tall, 7″ wide, and 5″ deep). You can also select the volume and the call: either a traditional cuckoo sound or a rotating selection of 12 distinct birdsongs. It even has a built-in light sensor that mutes the clock in the dark, so it'll never startle you awake in the middle of the night.
If you've ever had the inkling to own a cuckoo clock (I know I have… ), this Letterfolk Modern Cuckoo Clock might be the one. After all, if you want to have a good time, you need a good clock.