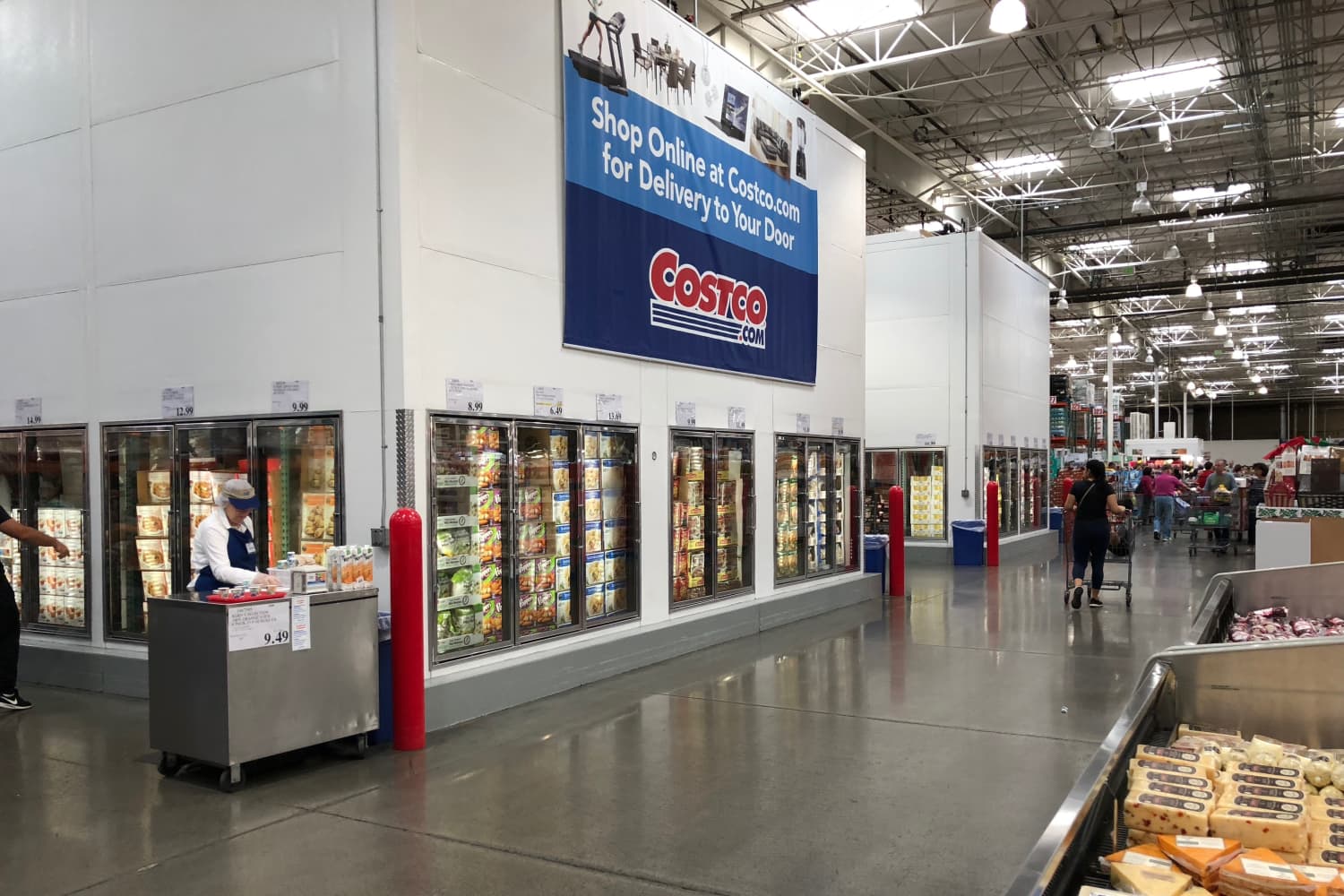 Earlier this year, I went to my local Costco to check out the new snack selection. There was a lot to choose from: crackers, clusters, crisps, and more (all for less than $10!). I always know that I'll uncover good finds (both long-time favorites and new or new-to-me gems) during every trip. I had no idea, however, that this trip would be the trip that would introduce me to my new favorite frozen find. It was, though. I fell for this treat. Hard. In fact, if I had to recommend just one new thing for you to pick up at Costco, it would have to be this sweet little ice cream sandwich sandwich.
Mad Minis Vanilla Ice Cream Cookie Sandwiches, $9.99 for 36
My favorite thing about this frozen snack isn't its taste, convenience, or even the price — although it is a bargain at $10 for a box of 36 sandwiches. It's what goes (or, in some cases, doesn't go) into each sandwich that has me stocking these bright blue boxes in my freezer. The company, according to its site, sources the very best of ingredients, which includes milk, cream, cane sugar, wheat flour, cocoa, and more. There are no artificial flavors, colors, sweeteners, hydrogenated oils, trans fats, or food dyes. I'm a nutritionist, and all of that is extra important to me.
As far as flavor and texture go, those are spot-on too. The vanilla ice cream is rich and creamy and it balances the crispy, crunchy chocolatey cookies in just the right way. (I've found other cookies in ice cream sandwiches to be too mushy.) I also like that they truly are mini but still big enough to be satisfying on their own. That said, I do also like to pair them with other items to create a delightful mega-snack: I'll add one on top of some Greek yogurt or pair it with some fresh fruit, for example. Basically, any way you bite it, they are the perfect little something to cap off any warm-weather meal.
Do you have a frozen treat you're buying at Costco for summer? Tell us in the comments below!