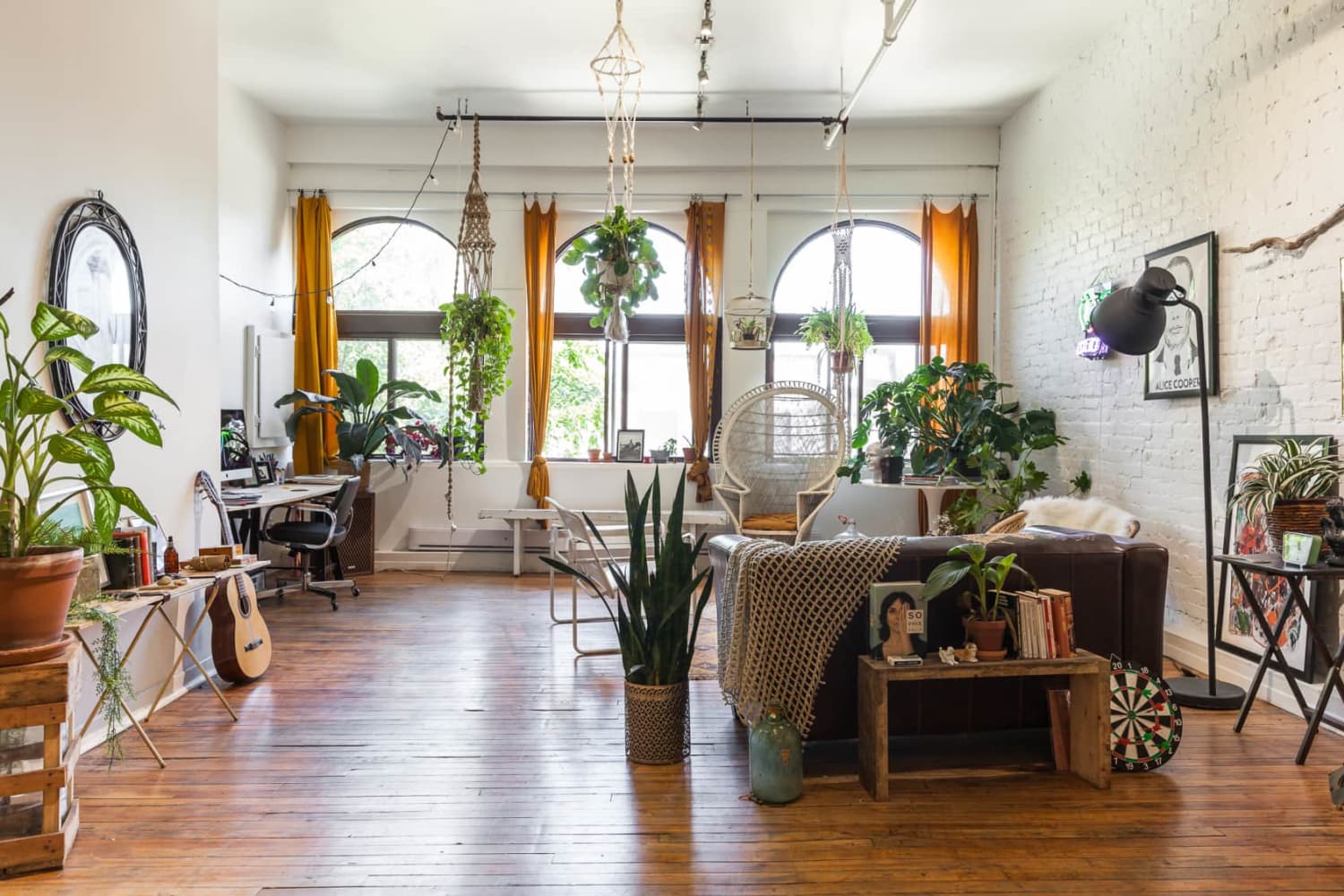 We independently select these products—if you buy from one of our links, we may earn a commission.
Boho design furnishings aren't necessarily hard to find, but if you genuinely love the bohemian aesthetic, chances are you're constantly looking for new brands to provide super-unique pieces for your home. That's why I've rounded up some under-the-radar brands you might not have heard of yet to help you craft the highly personal boho room of your dreams.
Are you looking to amp up your space with textiles? Then you need to check out SmithHönig, which features an eclectic collection of bohemian upholstery fabrics, linens, pillows, and wallpapers. Zhuzh up a thrifted chair with a funky fabric, or create a bohemian accent wall with a shibori print wallpaper. This vendor even carries a collection of coffee table accents that you can transform your living room tablescape with.
If you're looking for cute shag throw blankets, earthy wall hangings, or geometric throw pillows, then you need to take a peek at Amigos de Hoy, a woman-owned brand that focuses on producing small-batch, handmade, and artisan-focused decor pieces. This end-of-bed fluffy sheepskin caught my eye, thanks to its unexpected gray color.
ILI BeHome is all about presenting you with neutral, organic pieces that can help create a serene bohemian space. Expect to find acacia wood bowls, antique basket vessels, and vintage lithographs. This under-the-radar store offers everything from home decor to dinnerware — and even books and furniture.
Simple living is the focus of Imprint House and its offerings, which appeal to a more minimalist-minded version of bohemian style. You can find giant tonga baskets, seagrass rugs, and ceramic vases here. It's a one-stop-shop, offering everything from lighting to furniture and even cleaning tools.
If you've heard of France&Son, you probably associate this brand with mid-century reproduction merchandise. For those looking for high-quality boho furniture though, France&Son does deliver striking cane, rattan, and wooden pieces that'll jibe with the rest of a boho interior. You can update your dining table, patio setup, and bedroom lighting with their stock, adding statement pieces to your home that will have your guests asking, "Where did you buy that?"
Froy is a great bohemian store to shop at because it offers pieces across different price ranges. While you can easily find furnishings for well over four figures here, you can also find fun, earthy decor accents for $30 or so. Update your house with everything from beaded pendants to Moroccan poufs by shopping Froy for something that speaks to you.
For those who like to support sustainably-minded brands, Holistic Habitat's going to be your new favorite store. This shop not only carries just about every kind of boho decor item you could dream up, but it also lets you know if the items you're looking at are fair-trade and small batch. support social good.