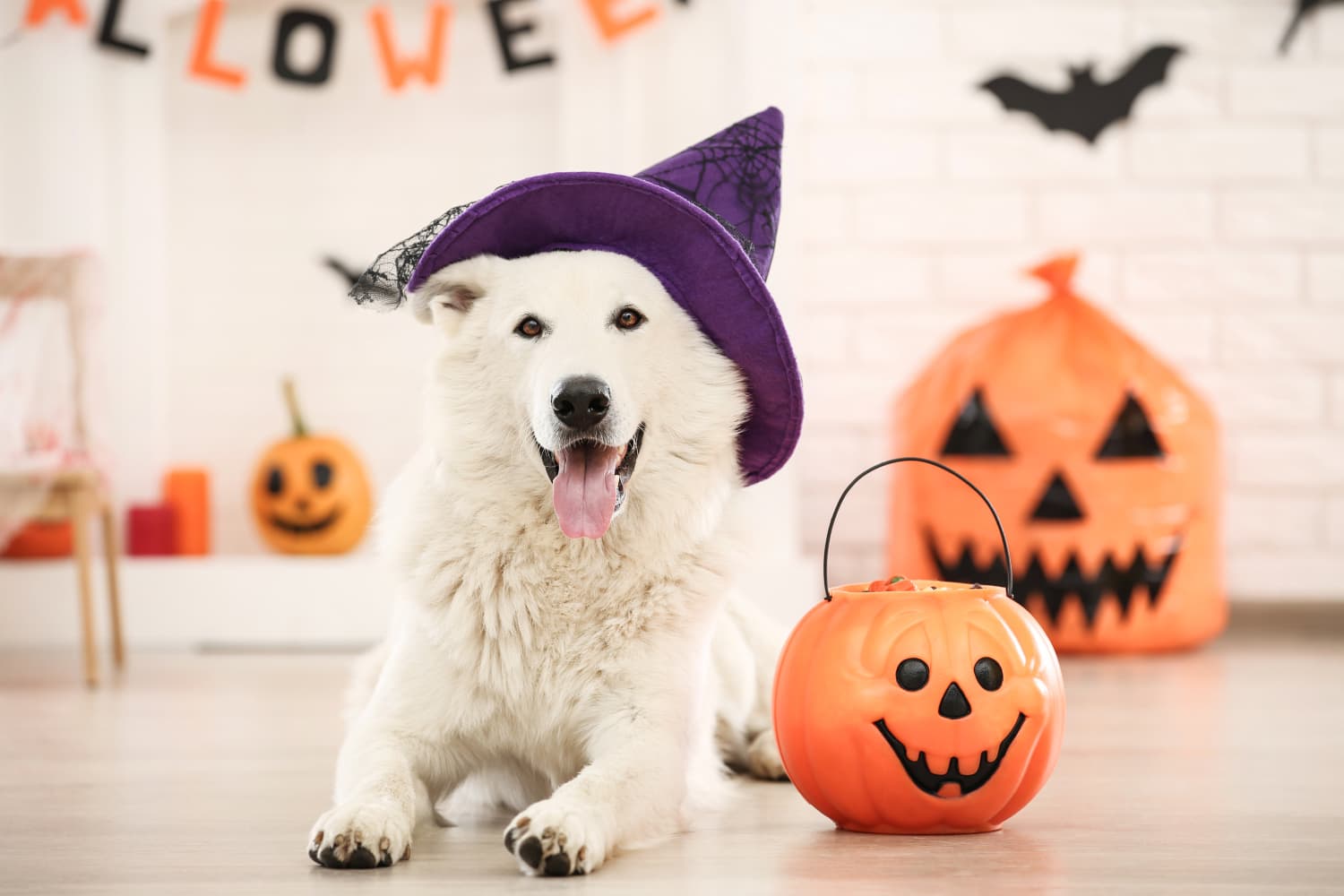 We independently select these products—if you buy from one of our links, we may earn a commission.
Halloween is creeping up fast, and you may already have your Halloween costume in the bag, but what about your four-legged friend's spooky season outfit?
Money.co.uk recently conducted a study to find the most popular Halloween costume for pets in 2021, looking at Google Trends and search volume to reveal America's favorite creepy costume for animal companions.
One costume that's worth considering for your pet this year is Yoda, with the costume receiving nearly 111,000 Google searches since the start of January. Baby Yoda has made its way into the homeware space—think waffle makers, night lights, and even Instant Pots—so it was only a matter of time before the super cute character transitioned over to the pet world.
The second favorite Halloween costume for pets in the U.S. is a spider, with just over 99,000 searches. This popular costume is already popping up among the celebrity crowd, with Hailey Bieber taking to Instagram stories earlier this week to share a snap of her pup dressed as a spider.
"Spooky SZN is upon us" the model captioned the photo, which shows her pooch looking less than impressed (but oh so cute) in the spider costume.
With plenty of eight-legged dog costumes out there, like this Walmart pick, you can easily transform your pet into a spooky spider this Halloween.
Wanna play? Placing third on the list is Chucky, receiving almost 89,000 searches for pet costumes since the start of the year.
Chucky has been a popular pick for Halloween fans since the release of "Child's Play" in 1988, and there's no sign of it slowing down. In 2019, actress Eva Longoria shared a snap of her dog, Popeye, dressed as the character, while this French Bulldog went viral as it ran down a hallway wearing a similar costume.
If you fancy dressing your pup up as the iconic demon doll, this Amazon costume has hundreds of five-star reviews.
Also appearing on the list are lion costumes with 78,800 searches, and Batman, which received 67,220 searches.
What costume will your pet be wearing this Halloween? Let us know in the comments below!