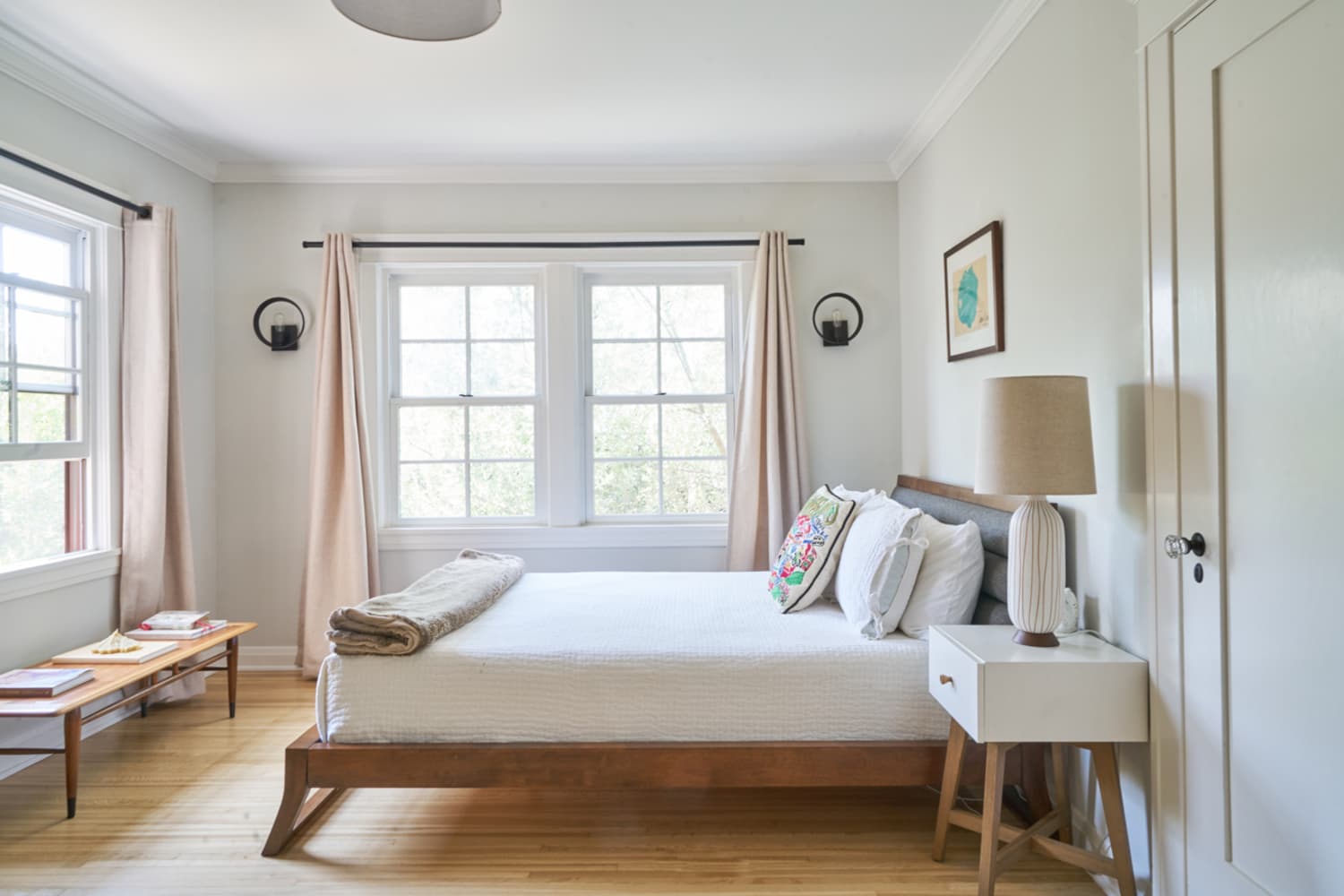 We independently select these products—if you buy from one of our links, we may earn a commission. All prices were accurate at the time of publishing.
For more content like this follow
This multifunctional frame is one of those all-in-one, space-saving solutions that work for any bedroom, be it in a larger home or tiny apartment. Taking the place of your bedside table, charging station, and even dresser, the LIKIMO bed frame is already an overachiever. What's even more impressive is that there's no box spring required — once it's assembled, which one reviewer says is "easy enough to be done with one person in about two hours," you can immediately top the bed frame off with your mattress.
Storage space underneath the bed frame is plentiful as well, giving you the opportunity to put some under bed storage containers to use and make the most out of the space your bed is already taking up. Depending on how much you have, the frame offers enough storage to potentially eliminate the need for external storage… or maybe even a whole dresser if you're a serious minimalist.
"Great quality bed frame with modern technology! Easy to assemble and straightforward instructions," says another reviewer. "This thing is a tank! Multiple connections and reinforcements so much that I wouldn't worry about strength at all. The frame is rock solid and looks good too. No boxspring needed. Doesn't slide on hardwood floors… lots of bracing all the way across." It's truly an all-in-one solution.
Buy: LIKIMO Storage Headboard Charging Bed Frame, $179.99