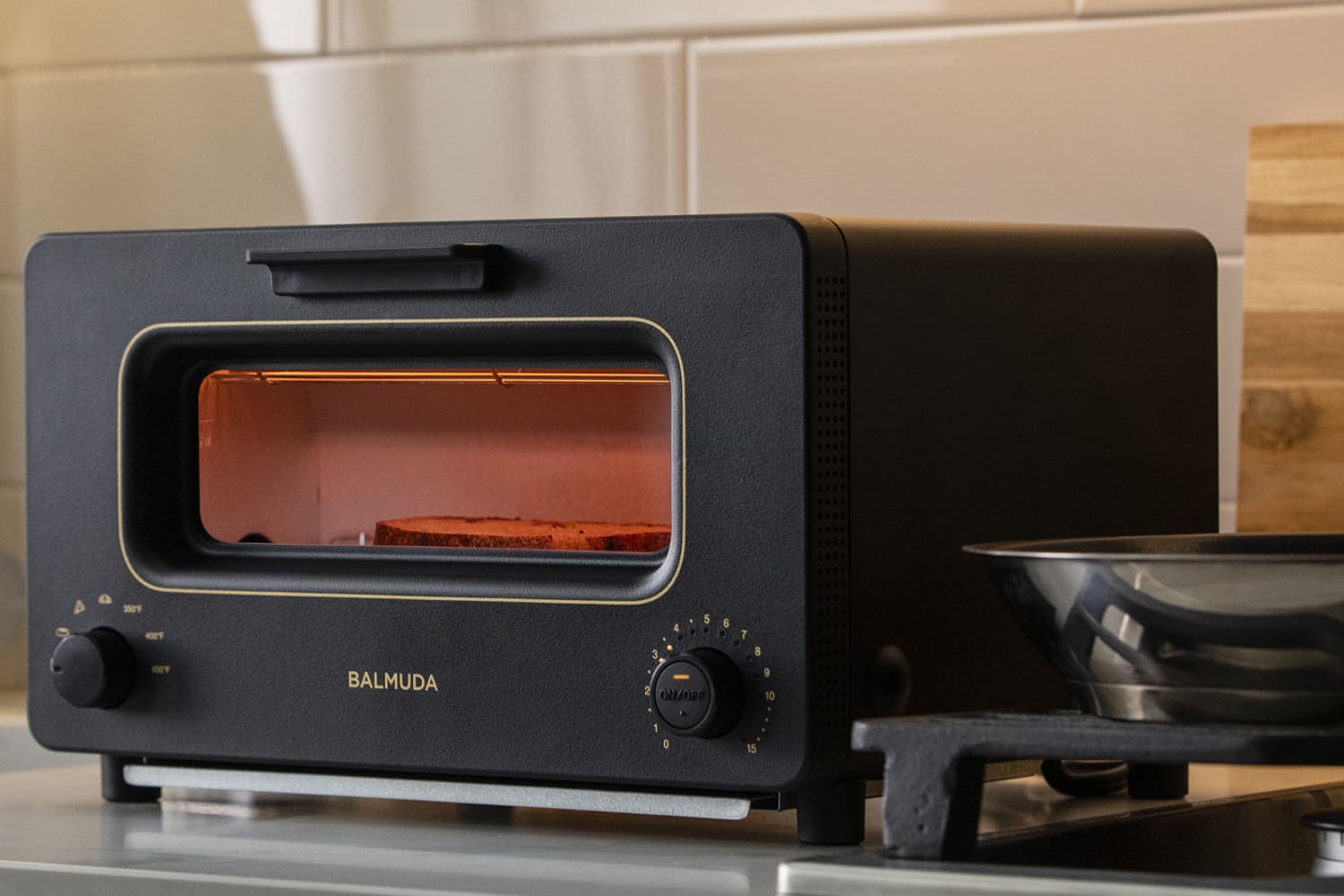 Tokyo-based technology and appliance company BALMUDA is changing the way we cook with its innovative range of products. Having finally launched in the U.S. and mixing sleek designs with convenience and durability, the brand prides itself on its fantastic selection of kitchen appliances.
The best-seller is the BALMUDA The Toaster, which uses steam technology and precise temperature control to enhance the cooking process. Before toasting, you pour a little water into the slot, which is the secret to a golden, crisp finish every time. Choose between Sandwich Mode and Artisan Bread Mode depending on the type and thickness of the bread you're using.
Not just limited to toasting bread, BALMUDA The Toaster comes with five different modes that allow you to cook up your favorite breakfasts, treats, and even dinners. The Pastry Mode has been designed to emulate a baker's oven, giving the flavor, texture, and moisture that could once only be experienced with freshly baked bread.
With Oven Mode, the possibilities are endless. This mode offers three different temperature settings (350°F / 400°F / 450°F) just like a traditional oven, allowing you to cook everything from fries and roasted veggies to cookies and baked potatoes.
Finally, a setting that's exclusive to U.S. appliances is Pizza Mode. You can cook a pie from scratch or reheat a leftover slice or two, giving the pizza a crispy base and melty toppings. Bagels also cook really well on pizza mode, toasting them to a golden surface while also maintaining their chewy texture.
Available at Amazon , Williams Sonoma, and other major retailers across the country, BALMUDA The Oven has received rave reviews from delighted customers.
"Holy moly! Best toast I have ever made. I did a comparison taste test with the Balmuda toaster vs my cheapie $60 toaster oven. You can really taste the difference in the toast with the texture and the moistness of the inside of the toast. Hands down Balmuda blew my other toaster out the water. So happy with purchase." one person wrote.
Another said: "I've been using this to cook everything that's frozen and precooked. Frozen leftovers included. I wouldn't limit the use of this to just baked goods and toast, it's handling everything from sausages to chicken pieces. The food afterwards is incredibly crispy with a soft interior, as promised,"
A third commented: "Just got this toaster 5 days ago and have already used it to make brick toast, revive melon pan, reheat pizza, and perfect eggos. I think I've gained a couple pounds just eating so much bread these past few days."
BALMUDA The Toaster is available in four colors—black, white, gray, and taupe—and is priced at $299.