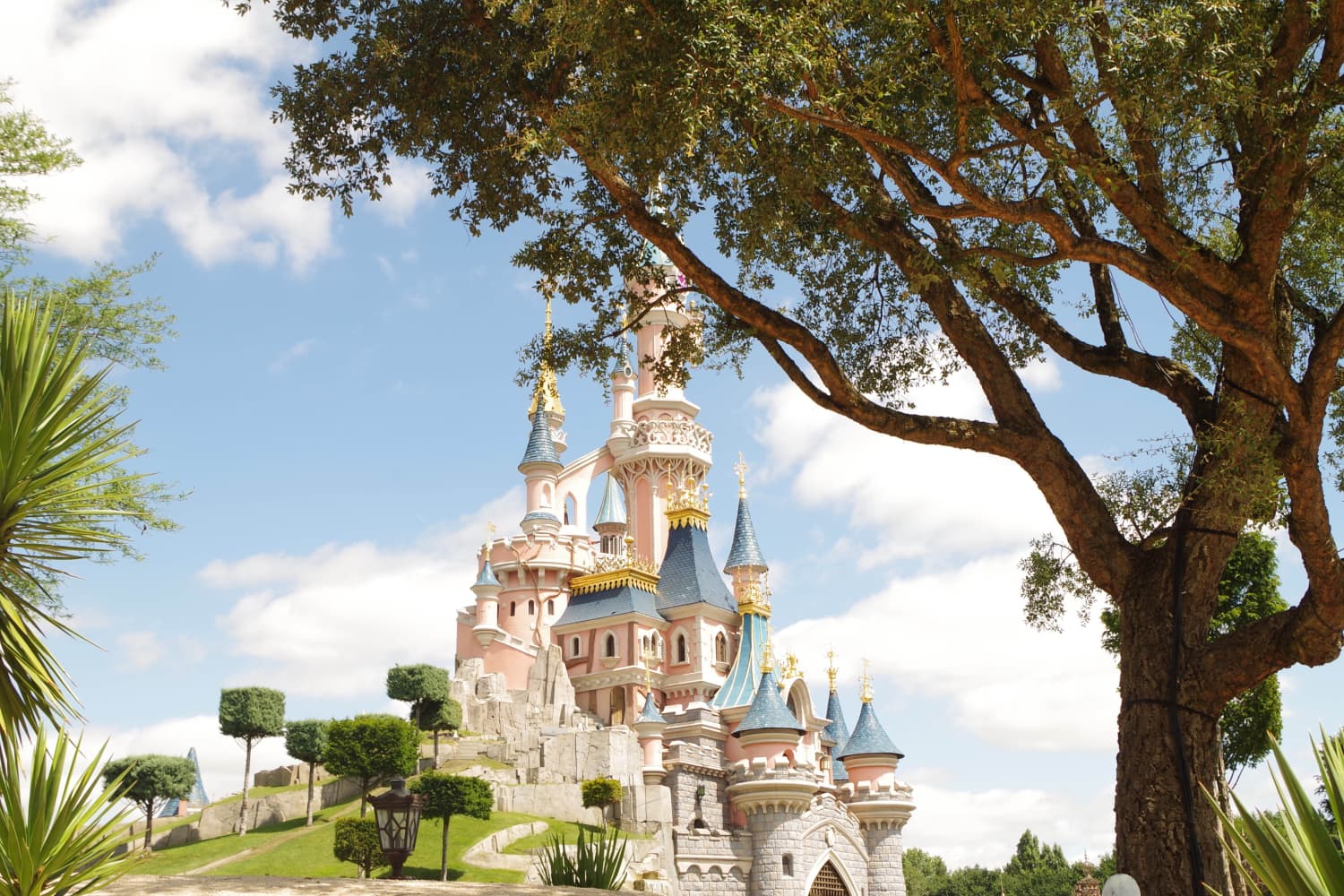 A day at a Disney theme park is often not enough time to get the full experience, which is why many visitors plan a weekend at least. But if a weekend still isn't enough, how about an entire month visiting all 12 Disney parks?
The tour will take travelers through 31 locations in 24 days, starting in Los Angeles before making their way to Japan, China, Hong Kong, India, Egypt, and France, before ending the journey at Disney World in Orlando. Along the way, they will stop at famous landmarks such as the Taj Mahal, the Pyramids of Giza, and the Eiffel Tower, among others.
And while Aladdin flew across the world in a magic carpet, the tour's guests will be on a VIP-configured, Disney-themed Boeing 757 owned by Icelandair. The flight will include an entourage of three adventure guides, a chef, and a physician. Beat that, magic carpet!
As mentioned, a ticket is pricey, making it seemingly within reach to only Disney princesses. The package costs $109,995 per person, if your party is at least two people. If you go on your own, you'll have to pay another $10,995.
The nearly month-long adventure will start on July 9, 2023 and will end on August 1, 2023, and will be limited to only 75 guests. Other important details to remember: the ticket price does not include airfare to and from departure and return cities, but does include accommodations and most meals. The trip is only for those young-at-heart, too, as the minimum guest age is 12 years old.
You can learn more about Disney Parks Around the World: A Private Jet Adventure here.