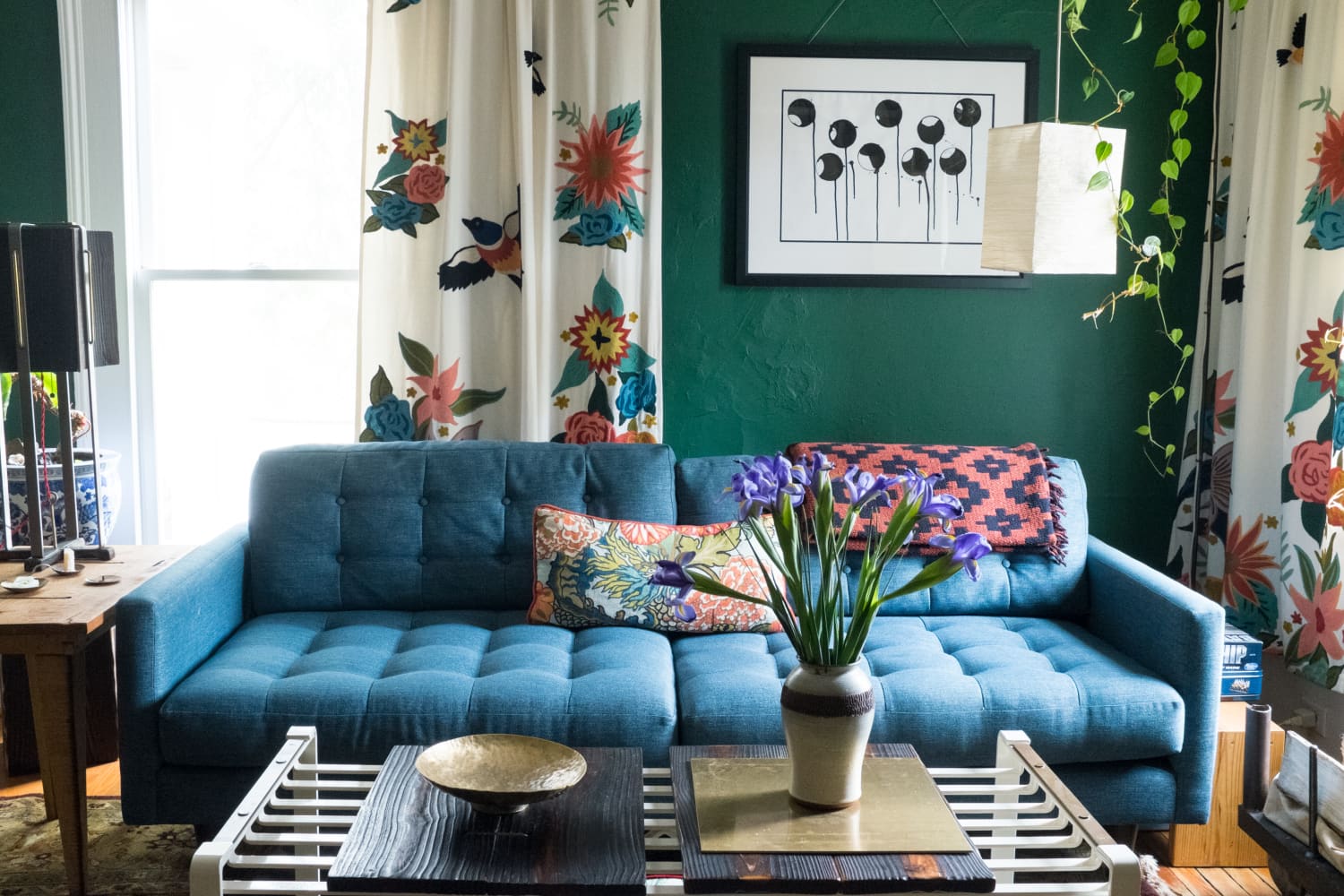 We independently select these products—if you buy from one of our links, we may earn a commission. All prices were accurate at the time of publishing.
As temperatures climb, staying cool becomes a top priority. For those of us who don't have easy access to A/C or would like to reduce our cooling bills, an electric fan might just be the perfect solution. AT's managing commerce editor, Tamara Kraus, recently tried one by Dreo that features 12 speed settings, four wind modes and oscillates up to 120° — all while maintaining peace and quiet thanks to its bladeless design.
"It's so quiet (quieter than a whisper!), I can barely hear it," Tamara shared. In addition to its noiseless nature, the Pilot Max oscillating tower fan keeps the heat away at a rate of 26 feet per second. You can switch it to auto mode for self-adjusting fan speeds based on the temperature of the room.
Although this fan works great in homes of all sizes, it's especially convenient for smaller spaces. After moving into a new studio apartment, Tamara says she had been "on the hunt for a compact, quiet, and powerful fan." Ever since Dreo sent her its latest product, she has been reveling in how easy it is to carry her new lightweight tower fan from the living area to the kitchen. "It even boasts a convenient carrying handle in the back," she said. In addition to all of that, the fan has an energy-saving function that automatically turns it off after 15 hours, so you don't have to worry about forgetting to press the power button. (A remote is included in the purchase.)
Perhaps the most enticing element of the tower fan for apartment dwellers, though, is that it won't take up too much precious space. At nearly 43″ tall and almost 13″ wide, it fits nicely into corners, between furniture and in other tight spaces. Despite its high-powered cooling ability, the Pilot Max fan remains inconspicuous. "I recently had guests over, and they complimented how sleek and silent it was, too," Tamara shared.
Of course, one of the most annoying aspects of owning a fan is that it collects dust in seemingly no time. But because of its aforementioned sleek design, the Pilot Max is easily cleanable; simply remove the rear grill to dust it, and you're good to go. Even in the sweltering summer months, life can be a breeze!