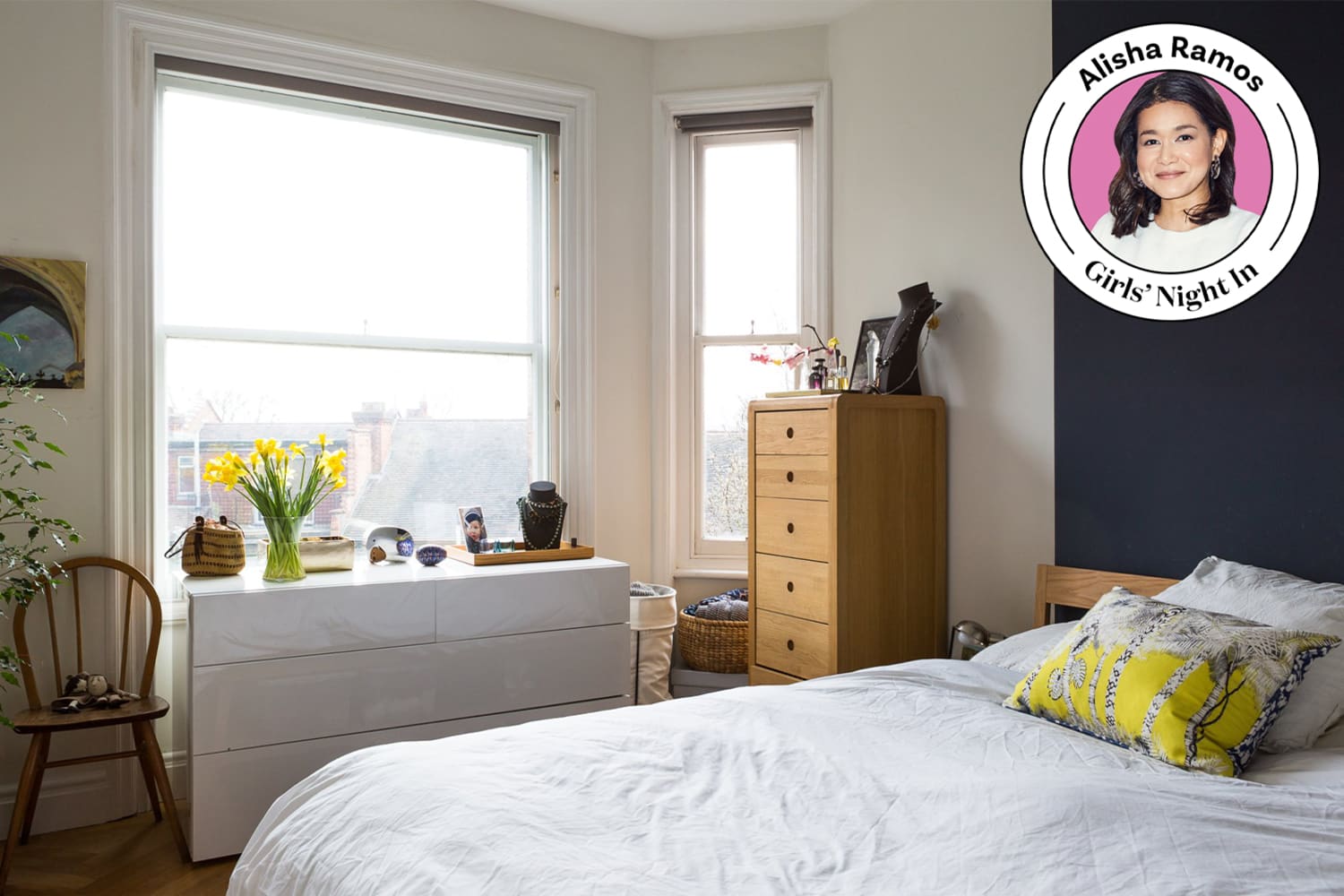 Happy Place is a brand-new editorial series dedicated to helping you live your happiest, healthiest life at home. Every week for 4 months, we're sharing quick, doable, and not-at-all-preachy tips that wellness pros, home decor experts, and Apartment Therapy editors actually use (really!). Sign up now to get 16 weeks of actionable advice in your inbox.
Happy Place is created independently by our editorial team and generously underwritten by Yogi® Tea.
There's no shortage of science supporting the importance of downtime. Taking a break and turning your brain off not only improves your performance and boosts your ability to concentrate, it also makes you happier and less likely to experience chronic stress.
And yet, so many people still struggle to slow down, take time for themselves, and draw boundaries. Even when they do engage in downtime, it's easy for the desire to be productive and efficient to creep in. (Raise your hand if you got a little too competitive about your sourdough or banana bread baking?)
Perhaps the reason people struggle so much with down time is because the concept of self-care is still relatively new. Back in 2017, when Alisha Ramos started Girls' Night In, a weekly newsletter dedicated to downtime, it was a side project that she sent to friends and family, a safe space to share her belief that staying in and taking care of yourself is okay.
"The notion that you could take care of yourself first before others was going against the grain," Alisha says. "It feels odd to say that now, because of course this discourse is alive and well today; it seems like every other day there is a new article about burnout culture is being published."
Since then, the newsletter has exploded, growing to more than 140,000 subscribers, and Alisha has launched a second, related project called Whiled, which sells goods designed for downtime, starting with puzzles. Still, even as her business expands, Alisha stays dedicated to going slower, daring to stay small and demand less.
Keep reading (and listen in) to hear how Alisha makes the most of her downtime — and how you can, too.
Be Aware of Where Your Time Is Going
"The best advice I have for improving your downtime at home is to be first aware of where your time is going currently," Alisha says. "I think often we feel frustrated that we don't have enough time to do X, Y, or Z hobby or activity we truly enjoy. In reality, we do, we just need to make the time for it.
"Speaking personally, when it came down to it, I found that most of my downtime was going to… *drumroll please* …Instagram. I'd spend sometimes upwards of four hours per day on Instagram. Four hours! Some of that was for my job, but most of it was not."
Make an Analog Downtime List
Even if social media isn't your downtime Achilles heel, Alisha suggests limiting phone time and replacing it with analog activities. "When we have free time, we often freeze up and don't know what to do with it, so we default to mindless things like social media or TV," she says. "I challenge you to create something like a "happy downtime list" with some clever and creative ideas for the next time you have free time." This could look like:
Create Space for Downtime
In addition to having a list to refer back to the next time you reach for your phone or go to turn on the TV, it helps to have space for downtime. "Create a cozy environment and space conducive to downtime and spending time offline reading, doodling, writing, or doing something analog," Alisha says. "You don't have to spend a lot of money on this. Get a candle, chair, and blanket and build your own sacred little corner."
Finally, because so many people are working from home, Alisha suggests facilitating the separation from your work life and your home life. "I recommend starting a "shutdown/closing shift" routine after work for better work life boundaries. For me, I literally press the "shut down" function on my work laptop, physically put it away out of sight, and light a candle. This signals that it's the end of the work day."
Ready to find your happy place? Sign up for the newsletter!