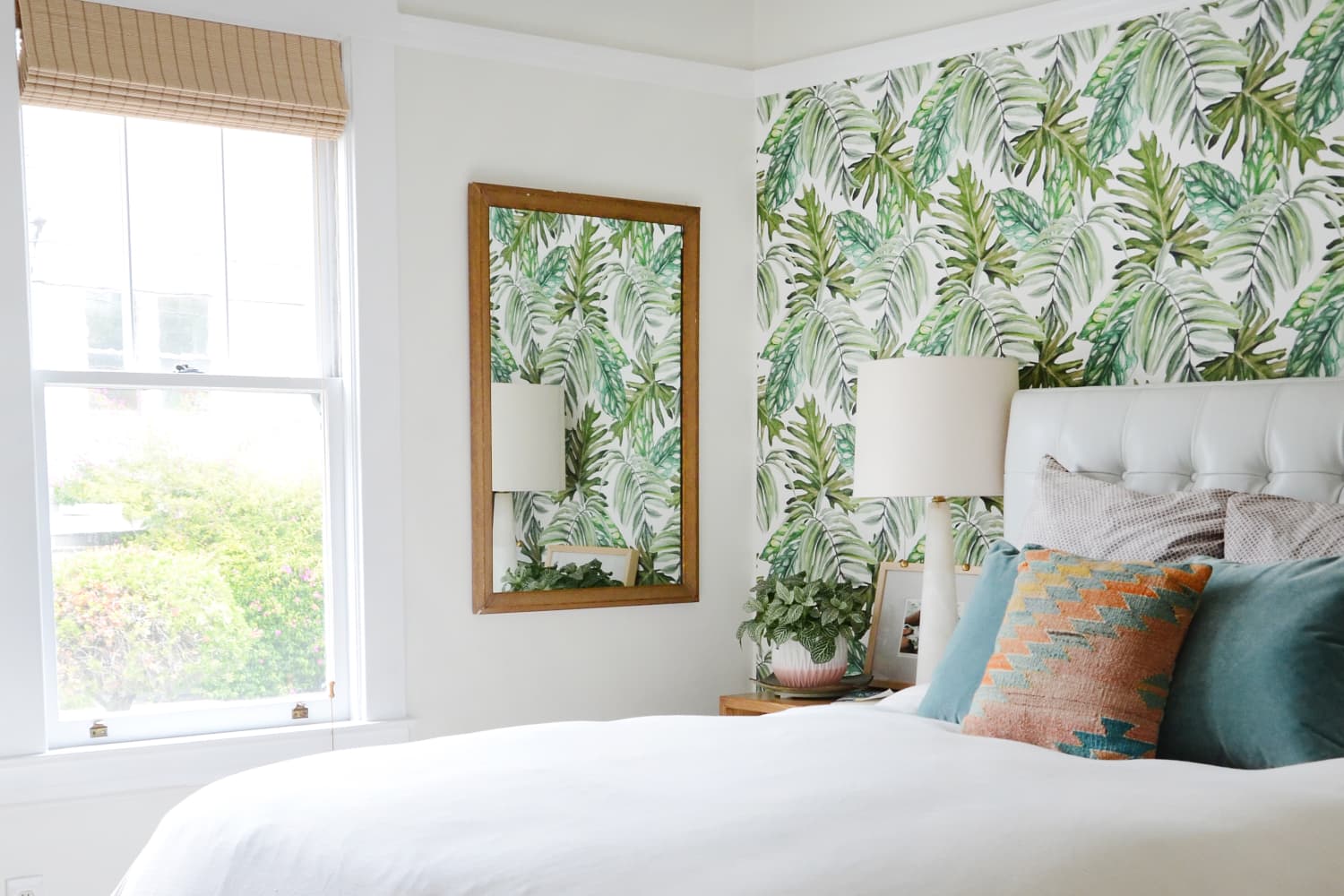 We independently select these products—if you buy from one of our links, we may earn a commission.
Spring is (finally) on its way which means the first hint of warmer weather and longer days—so why not upgrade your interior decor to match? Taking a look at Pinterest data, Prestigious Textiles has determined five of the most popular spring interior styles to try out in 2022, whether you're thinking of a full renovation or just want to add in a few little extra accessories.
From floral designs and understated luxury to a revamp of the kids' rooms, some of the trends have seen 190% more searches compared to 2021. Check out the styles below.
Pay attention to detail this season and add little touches of luxury to your space, whether it's opting for light fixtures with gold accents or accessories in rich fabrics like throw pillows and blankets. Don't forget about the finer details such as base boards and faucets—an easy way to up the luxe factor with jewel tones.
From nursery rooms to bedrooms and home learning areas, there's going to be an emphasis on kids' decor this year. Amp up their space with textured fabrics and engaging patterns that will reflect the personality of the child. Animals, nature, and wildlife are a safe bet for little ones, but let their imaginations run wild with abstract patterns and bold colors—just remember to keep their sleep space neutral.
"Florals? For spring? Groundbreaking." While floral design may be the obvious choice for springtime (thanks for the reminder, Miranda Priestly), if it ain't broke, don't fix it. Bring in a touch of nature and welcome in the outdoors with floral wallpaper, beddings, pillows, and more—the possibilities are endless.
Keep things sleek and sophisticated by bringing in matte black this season. Searches for black interior design are up by 180 percent, and its easy to see why. Using black throughout the home is an easy way to add depth and drama to a space, especially when you contrast it with a lighter color. If you're feeling particularly daring, opt for an all-black feature wall like Jeannie May Jenkins, or go subtle with black faucets or window frames.