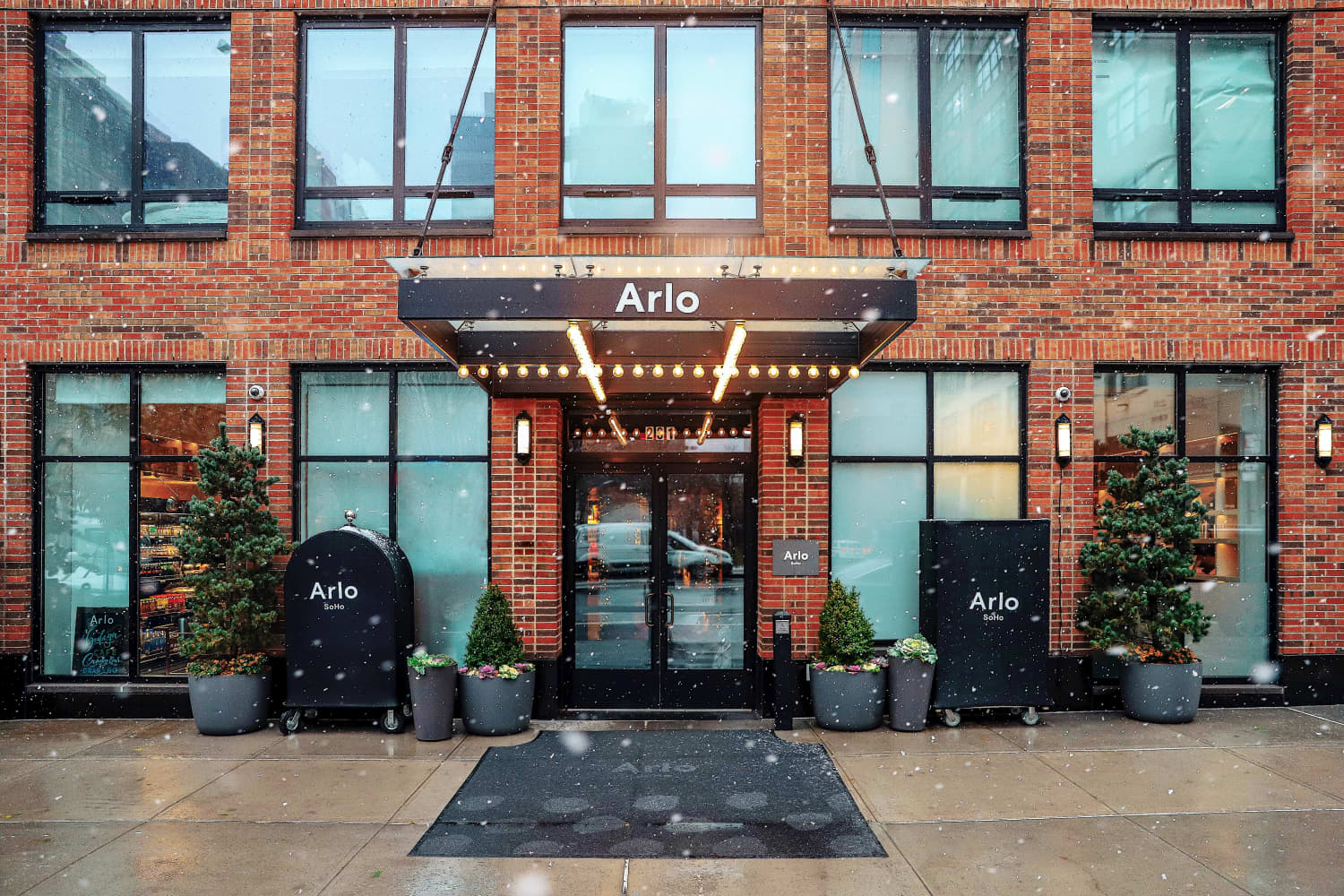 We independently select these products—if you buy from one of our links, we may earn a commission.
While gyms may have reopened after a turbulent two years, working out at home is still the preferred option for many people—myself included. Virtual fitness apps have enabled people to take part in a quality exercise class from the comfort of their own living rooms, changing the way that we think about working out. Allowing you to train on the go with just a tap of your phone, long gone is the need for an expensive gym membership.
Arlo Hotels, a boutique chain of hotels based in New York City and Miami, has partnered with virtual personal training platform Flexit to offer guests on-demand fitness classes and exclusive in-room workout content. The best part? The collaboration allows guests lifetime access to the Arlo x Flexit content even after check-out, making this a money-can't-buy souvenir that fitness enthusiasts will treasure forever.
From yoga and pilates to cardio and strength training, personalized Arlo x Flexit content will be available at all of Arlo's properties as part of the brand's renowned Well + Fit series. In addition, Arlo SoHo will be hosting its first ever wellness weekend pop-up later this month, taking place on Feb. 26 at the Hudson Street hotel.
Arlo Winter Wellness Weekend features an itinerary packed with motivational talks, workout classes, Q&A sessions, wellness sessions, and more. The day will kick off with a 20-minute stretch from Lymbr, followed by a 45-minute class from Flexit trainer Johanna Sapakie. A certified celebrity personal trainer, Sapakie has worked with a range of high-profile clients including J.Lo, Miley Cyrus, and Madonna. A meditation session will help guests feel relaxed and grounded before an interactive "future of wellness panel", and the day will round off with free mini facials from Yon-Ka Paris.
Priced at $20 for Arlo Hotel guests and $40 for non-guests, every attendee will also receive a swag bag full of fitness and wellness goodies to take away. To reserve your space, visit Eventbrite.