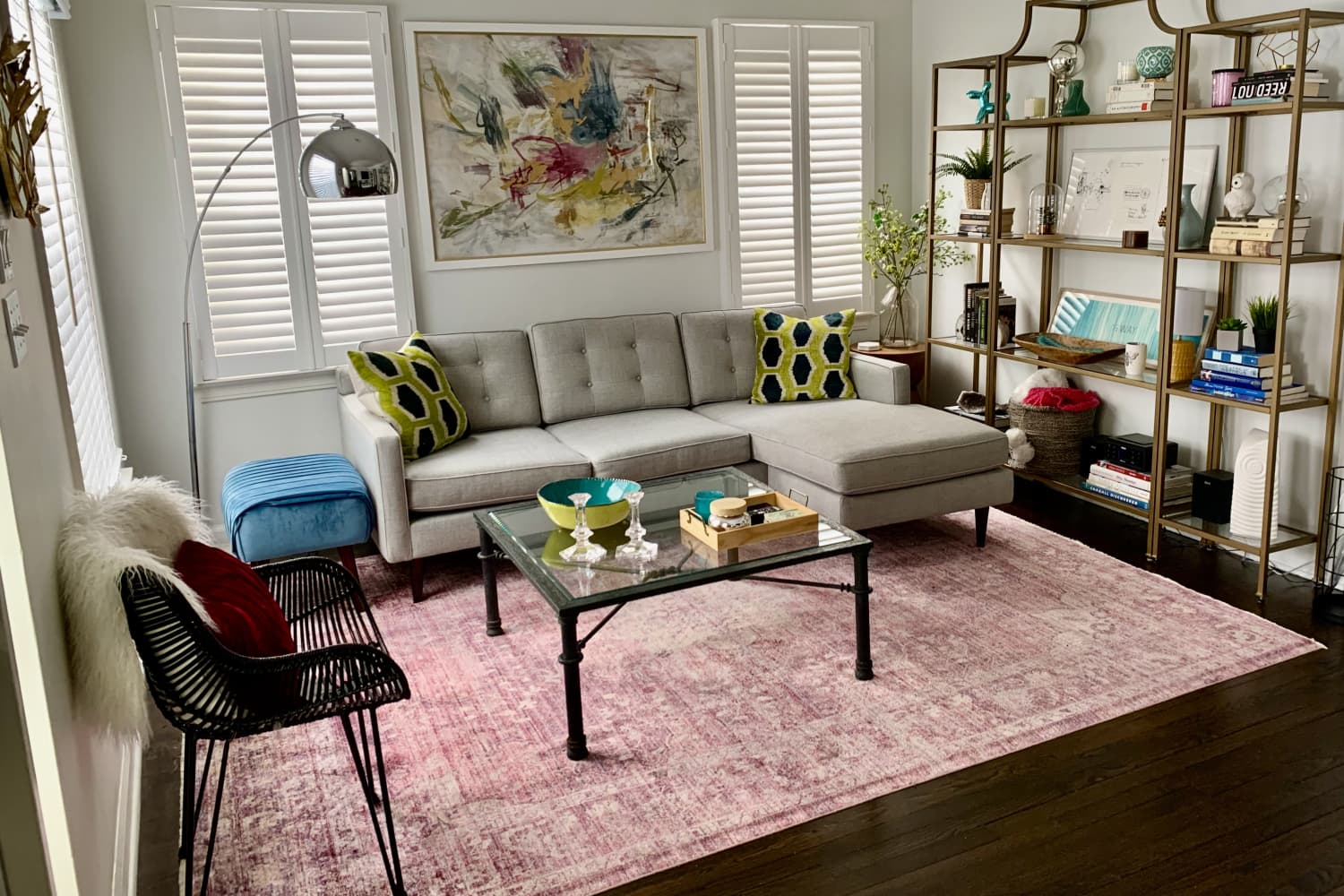 Name: Deanna Duncan
Location: Royal Oak, Michigan
Type of home: House
Size: 1,050 square feet
Years lived in: 1 year, owned
Tell us a little (or a lot) about your home and the people who live there: I purchased this house almost exactly one year ago after falling in love with its charm and character. In particular, I was drawn to the leaded glass window in the kitchen and the cove ceilings. One of the things I had done before moving in was to have the hard wood floors redone, and they turned out beautifully. This home was built in 1950 and very much has a cottage feel to it. When I come home after work it always feels restful and cozy.
I am definitely not a minimalist. I love art and color. I have somewhat of an owl collection; you see them all over my house in one form or another. My maternal grandmother and my sister both had a thing for owls, so their memories are incorporated in that desire to collect them. I am very sentimental, so I have amassed several pieces of art, objects, and accessories that have some meaning to me personally.
What is your favorite room and why? My favorite room is I guess what you'd call the study/den. The French doors open onto a patio, so you almost feel like you're actually outside. The room gets the most light, particularly in the late afternoon, and has a complete view of the backyard, which is beautiful. There is also a daybed, so it's very comfortable to nap.
Describe your home's style in 5 words or less: Filled with art and light
What's the last thing you bought (or found!) for your home? Copper molds I found in an antique store while on a trip to Santa Fe. They are now hanging up in my kitchen.
Any advice for creating a home you love? Fill it with things that are meaningful, sentimental, and just plain fun!
This submission's responses and photos were edited for length/size and clarity.