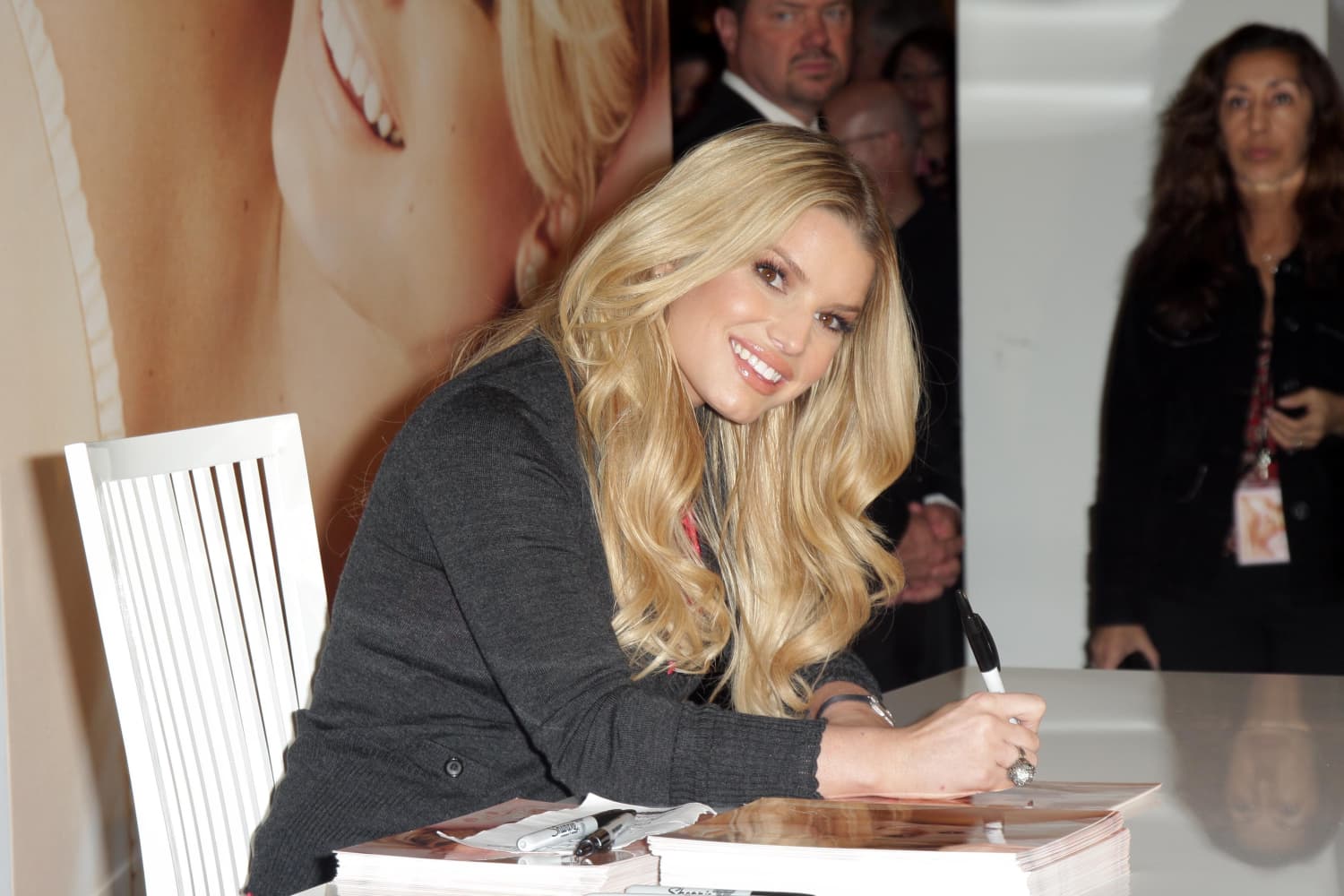 We independently select these products—if you buy from one of our links, we may earn a commission.
Singer, actress, author, and entrepreneur Jessica Simpson has a long list of accomplishments under her belt — including a popular fashion and homeware line — so it's no surprise that her keen eye for design has translated into her own stylish home.
This week, Simpson took to Instagram to share a mirror selfie that showcased a comfortable-looking pair of jeggings from her namesake fashion range. And while the outfit is impressive, so is the dark wood interior behind her that adds depth, drama, and a royalcore vibe that both social media users and designers are loving for 2022.
Simpson incorporates dark wood through the walls and floors, but that doesn't automatically mean a moody space. Simpson's space proves that dark wood can be vibrant, with the gothic hues allowing the bolder shades to take center stage.
The plush blue velvet sofa adds a pop of color and luxe richness to the space, while the crystal chandelier really speaks for itself. Those elements paired with the texture and intricate detailing seen in some the accessories makes for an overall regal feel. And the Old Hollywood-esque light-up mirror illuminates the room, allowing each feature to truly shine.
Simpson has shown her love for dark wood interiors in previous Instagram posts, including her grand entryway and her dark wood doors that elevate the bold patterned wallpaper. When she has a favorite style, she definitely runs with it — and it works! So next time you're renovating, take a leaf out of Simpson's book and consider dark wood interiors.