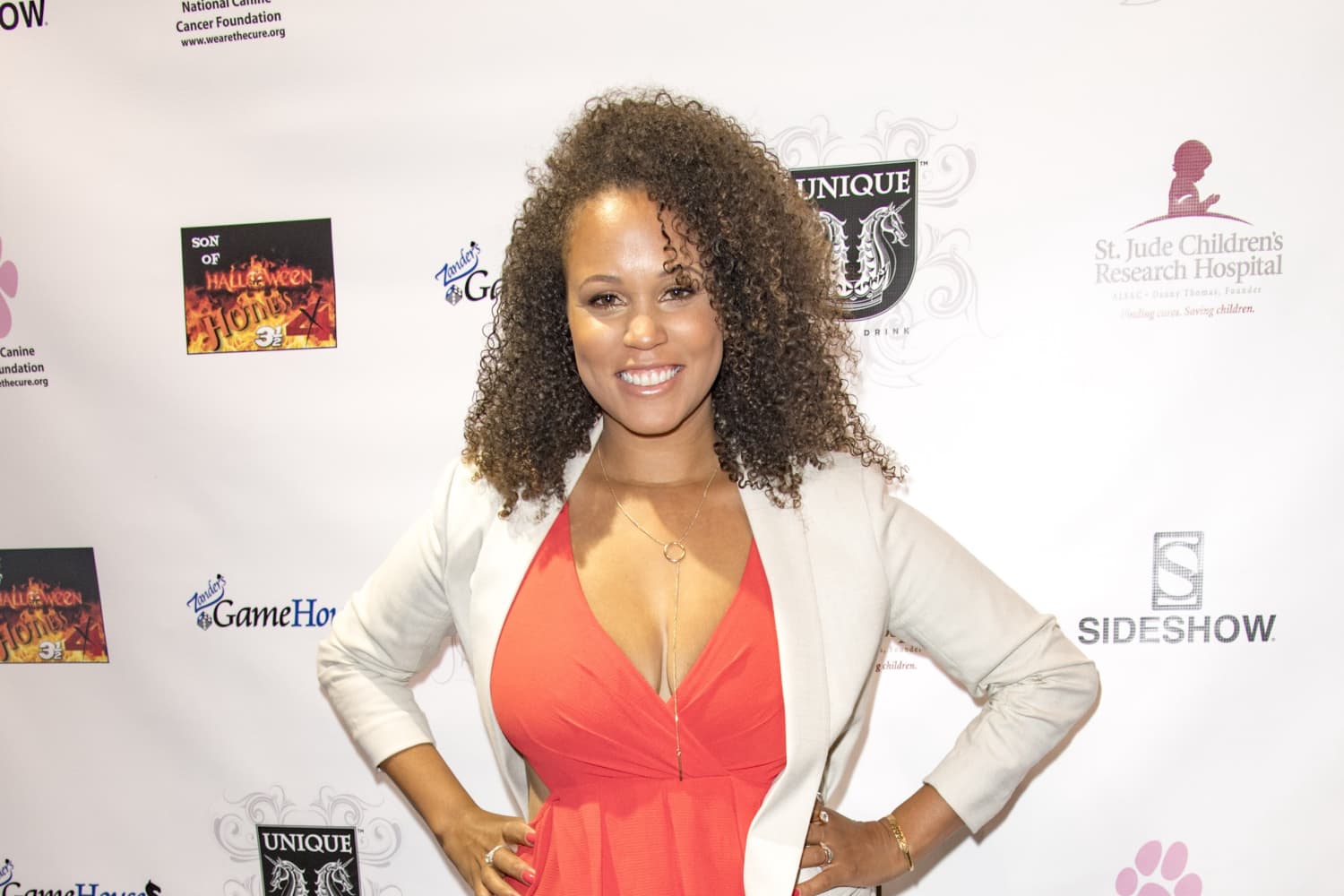 We independently select these products—if you buy from one of our links, we may earn a commission.
This week, the "Extreme Makeover: Home Edition" star took to Instagram to showcase a stunning space that, thanks to its color palette, is the epitome of tranquility. "What's the first thing you see when you glance at this photo? I take a look at it and instantly see serenity," Jane wrote in the post's caption. "My creative perception immediately takes the entire scene in as a balanced whole: the neutrals evoking a yin and yang energy, and the gold tones providing hints of sophisticated refinement throughout."
As Jane mentioned, the three colors — white, black, and gold — provide a balance of energy as well as sophistication that creates serenity in the space she shared on Instagram, which is seen through various design elements that let the hues shine.
The white walls, drapes, and marble flooring open up the room and keep things light and airy, while the gold detailing adds an element of luxury — particularly through the eye-catching gold chandelier that hangs above the table. Perhaps the most striking feature is the paneled floor-to-ceiling mantel that adds depth and texture to the space while the sleek black hue perfectly contrasts the room's neutral and gold tones. The room is complete with a vintage-style rug and textured planters.
You can easily achieve a similar feel by adding a few details like the gold mirror, black planters, and neutral rug above, all of which help bring this simple yet striking palette to life in your own home.
It isn't the first time Jane has posted about these three specific hues on Instagram. Earlier this month, she shared a snap of her canopy bed which features — you guessed it — white, black, and gold, and she previously shared a snap of a bathroom that she designed with a similar color palette.
"Less truly can be more when you trust your own creative spark and passion," Jane concluded. And the truth is in Breegan's photos.