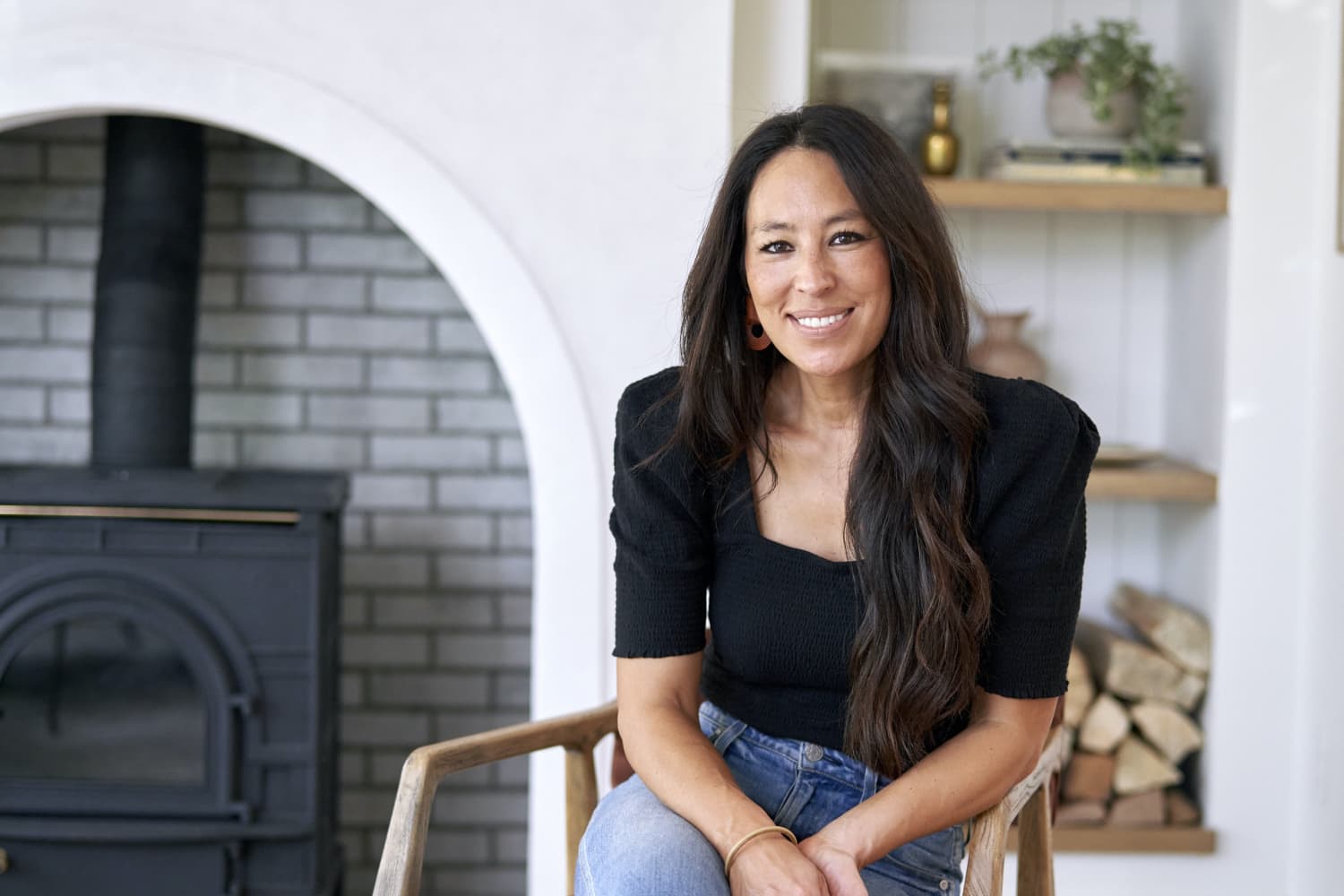 We independently select these products—if you buy from one of our links, we may earn a commission.
For fans of Chip and Joanna Gaines, a visit to the Magnolia Market is pretty much a must. Located in Waco, Texas, the Silos opened in 2015 and features a range of boutique stores, lush green spaces, and an annual "silobration" event to celebrate all things Magnolia.
As it's already the middle of February, the Magnolia team is gearing up for the start of a new season by announcing their spring 2022 theme: Nurture. And in a recent Instagram post, Joanna revealed a special seasonal project that adds a breath of fresh air to the Magnolia Market — a huge plant propagation wall.
"I love plants, we all love plants…plants," Joanna said as she laughed in the video. "The theme for this season is 'nurture' and one of the things I told the team I will tackle is the plant propagation wall, which will be the main wall you see right when you walk in."
Joanna explained that a lot of the plants are from other projects she's worked on over the years, including "Fixer Upper" as well as marketing campaigns and shoots. Additionally, she revealed that she snuck around the office to cut some of the plants for the wall — saying, "I didn't want the team watching as I knew they would be a little sad," — before assembling all of the cuttings in the vase vessels.
Two months later, Joanna revisited the silos to see the progress on the bigger projects, which includes a life-sized greenhouse and a giant hanging staghorn fern (named Earl), along with the growth from the propagation wall.
"I got to start those little propagations. I think they're my little plant babies. Every day I had to check on them and the fact they are now on full display on the front wall, it feels like an honor to be a part of that story," Joanna said in the video.
If you're inspired by the Magnolia Market propagation wall, it's simple and easy to propagate your own plants — no prior experience needed. Watch a tutorial from Apartment Therapy's Plant Doctor Hilton Carter, or shop these handy plant propagation stations to get you started.