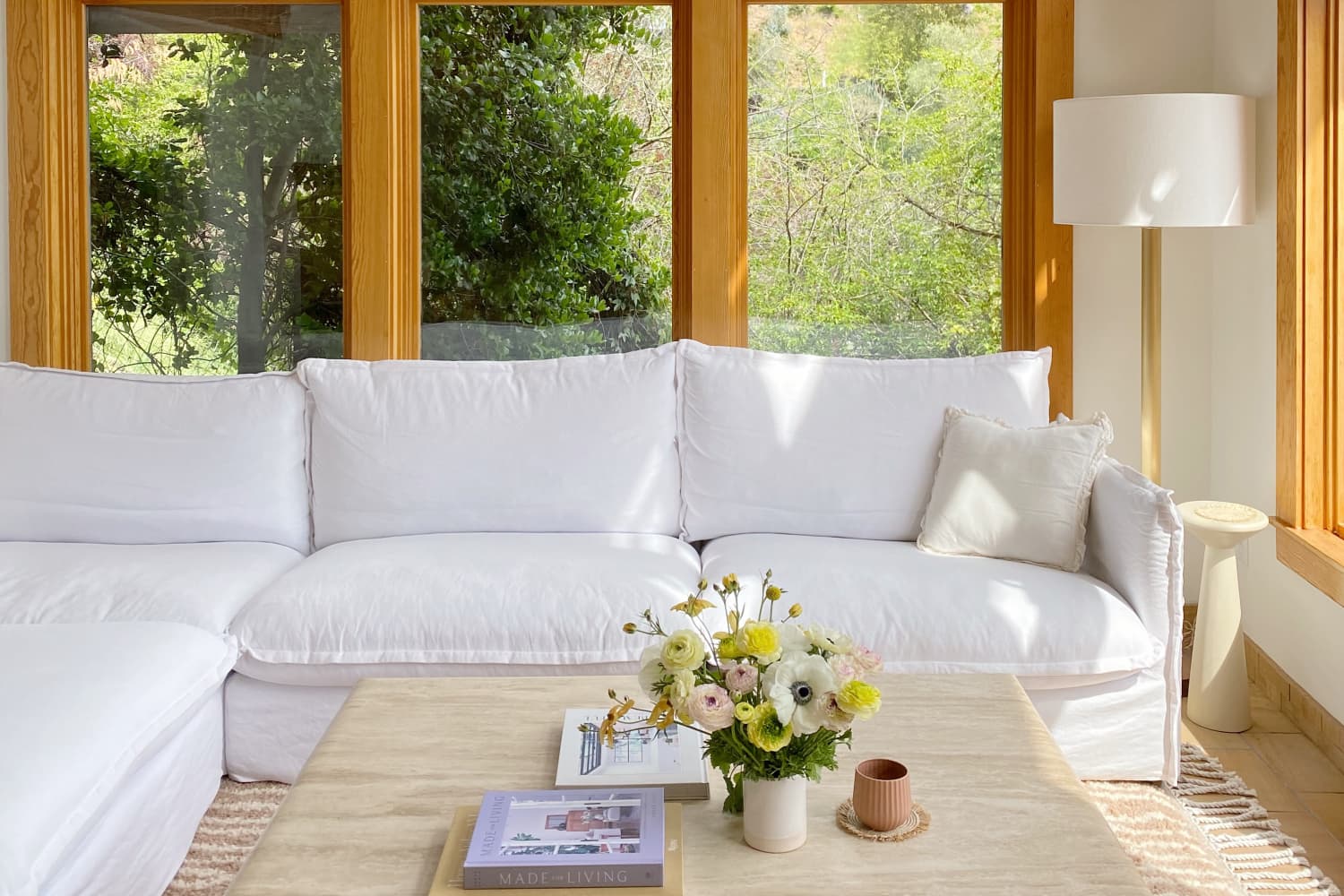 We independently select these products—if you buy from one of our links, we may earn a commission.
Name: Cindy Ngo and partner, Zak
Location: Oakland, California
Size: 2,500 square feet
Type of home: House
Years lived in: 1.5 years, owned
Tell us a little (or a lot) about your home and the people who live there: I quit my job as a registered nurse on April 14, 2021. I remember vividly the day that the first SF lockdown was announced in March of 2020. I was working at the county hospital, and it was rough, to say the least. It only got harder with changes and more restrictions. I've been a nurse since 2014, and working a year in a pandemic was what made me change my life course. Looking back, I am incredibly thankful for my nursing team and how resilient they are for navigating through this pandemic, their ability to deal with all the changes thrown their way and still return the next day, to do it all over again.
I moved to Oakland out of SF in search of outdoor space. I started furnishing our home, and it became my creative space outside of my 12-hour nursing shifts. Now, it has become so much more. I saw a different path unfold in front of me, and I leaned into it. I didn't have a background in design. I didn't have a background in sales or marketing, but I had an idea of the life I wanted, so I took a chance to rebuild my life and pursue a career in design.
I'm lucky enough that my partner, Zak, trusted me to furnish our home. We started with an empty living room and I learned so much about design in the process. Without a designer budget, I relied on estate sales, local vintage sellers, and good old Craigslist. Zak is Moroccan, and he taught me so much about Moroccan rugs, and we custom-designed one for our space.
My friends would ask me where I would get my items, and I would spend too much time sourcing vintage, and I even scored a travertine table for $200. I wanted to share what I learned and what inspired me through my platform INK + PORCELAIN, a destination for timeless home decor highlighting stories of female creatives from all different backgrounds and walks of life.
This house has changed my life completely. I would say that my identity is reflected in the minimalism and natural palette of the home. Classic details have always been important to me. My large vintage travertine table has a crack down the base, and I fully embraced all its imperfections.
Describe your home's style in 5 words or less: Neutral, minimal, clean, timeless, and classic.
What is your favorite room and why? The living room with its floor-to-ceiling windows is absolutely breathtaking. We call our home the Woodhouse, and we love every detail of the windows, and we bask in the natural sunlight. Serenity and calm are the words that come to mind when I think of our living room.
What's the last thing you bought (or found!) for your home? The last thing I bought for my home was fresh flowers and a new vase.
Any advice for creating a home you love? Take it slow. Fill it up with items that you absolutely love. Embrace the empty space until you find the right piece to fit.
This submission's responses and photos were edited for length/size and clarity.