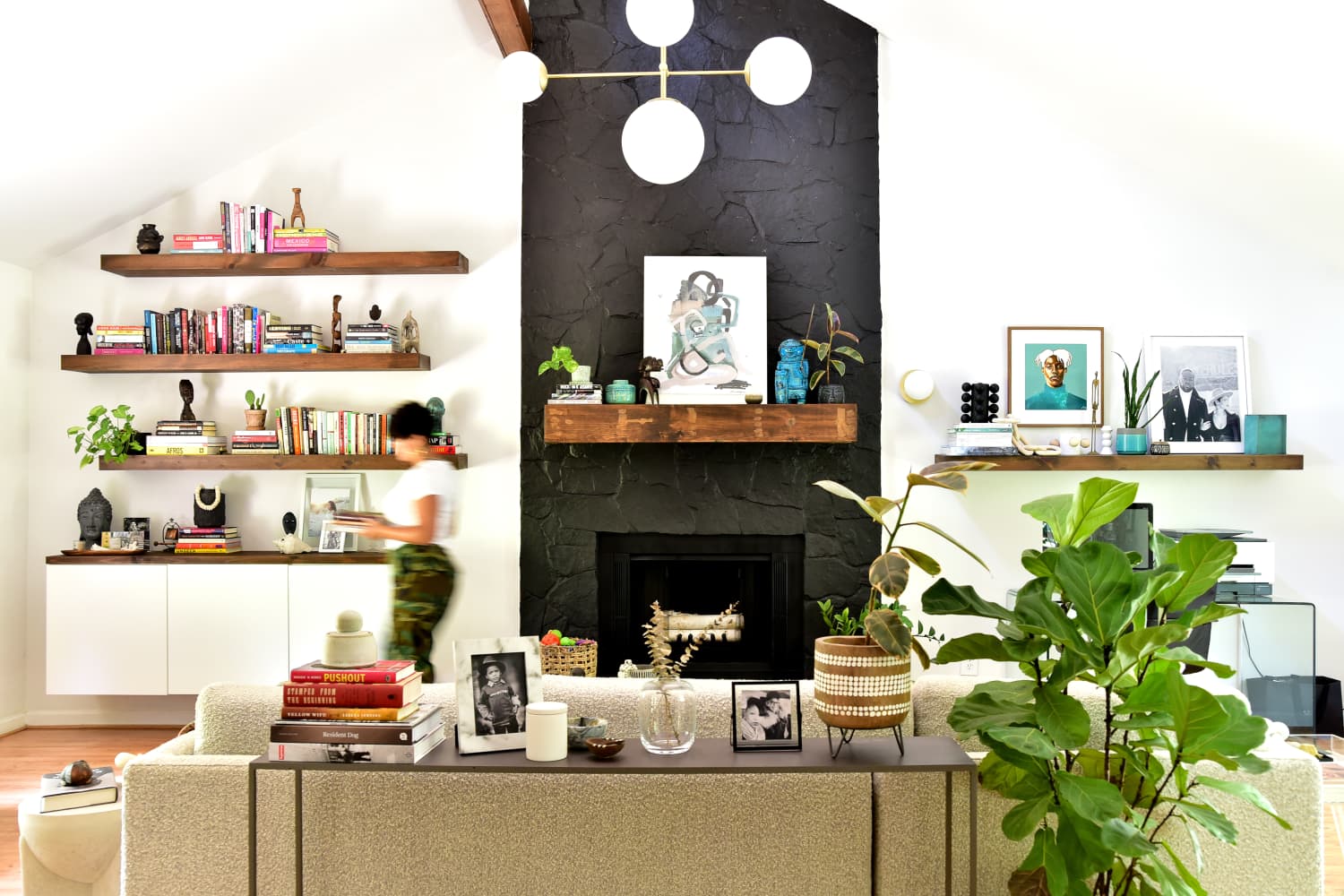 Can organizing just one room in your home actually make a difference? For those who tend toward an "all or nothing" approach to cleaning and organizing, the idea of one room tidied and organized to perfection seems great — but not as great as if every room were tidied and organized. Often, though, trying to get to every room can leave you with exactly zero rooms which are fully organized — and ultimately create a whole lot of mess.
That's why so many experts suggest you start small when it comes to organization. Starting with a single space and organizing it to perfection keeps you focused and motivated — all while avoiding the overwhelming sense that there is just too much work to do.
But where should you start? Well, it depends who you ask. Apartment Therapy talked to three design and organization experts, and each professional had a different answer. Here's what they had to say.
"The entryway into one's home should be the first space you organize above all others, whether that is a foyer, long hallway, or just an entrance area," according to Jane Stoller, founder of Organized Jane and author of "Decluttering for Dummies."
Her reasoning? "This is often the biggest clutter trap." Items like shoes, car keys, coats, school bags, purses, and masks tend to accumulate here, rather than being put away properly. "This area is even more important to target if you have a larger family," Stoller adds.
The Room Where You Spend the Most Time
For a different approach, interior designer Natalie Wong suggests that the first space to organize is the one that you spend the most time in.
"Whether it be your living room where you entertain guests the most, or your home office where you conduct a lot of Zoom meetings, that space reflects your personal style and energy," Wong says.
Another strategy? Choose the most cluttered space in your house, as interior designer and author Jessica Nickerson suggests.
"Pick one space that you feel like needs to function better for you," she says. For many of us the answer is the same: the closet. But she warns that even a single closet can feel too broad and become overwhelming. "If you do choose your closet, start with one part of it, like getting the T-shirts in order," she advises. "If you don't wear it, get rid of it. Then move on to pants. When you break it up into smaller, bite-sized pieces, it can be less stressful."