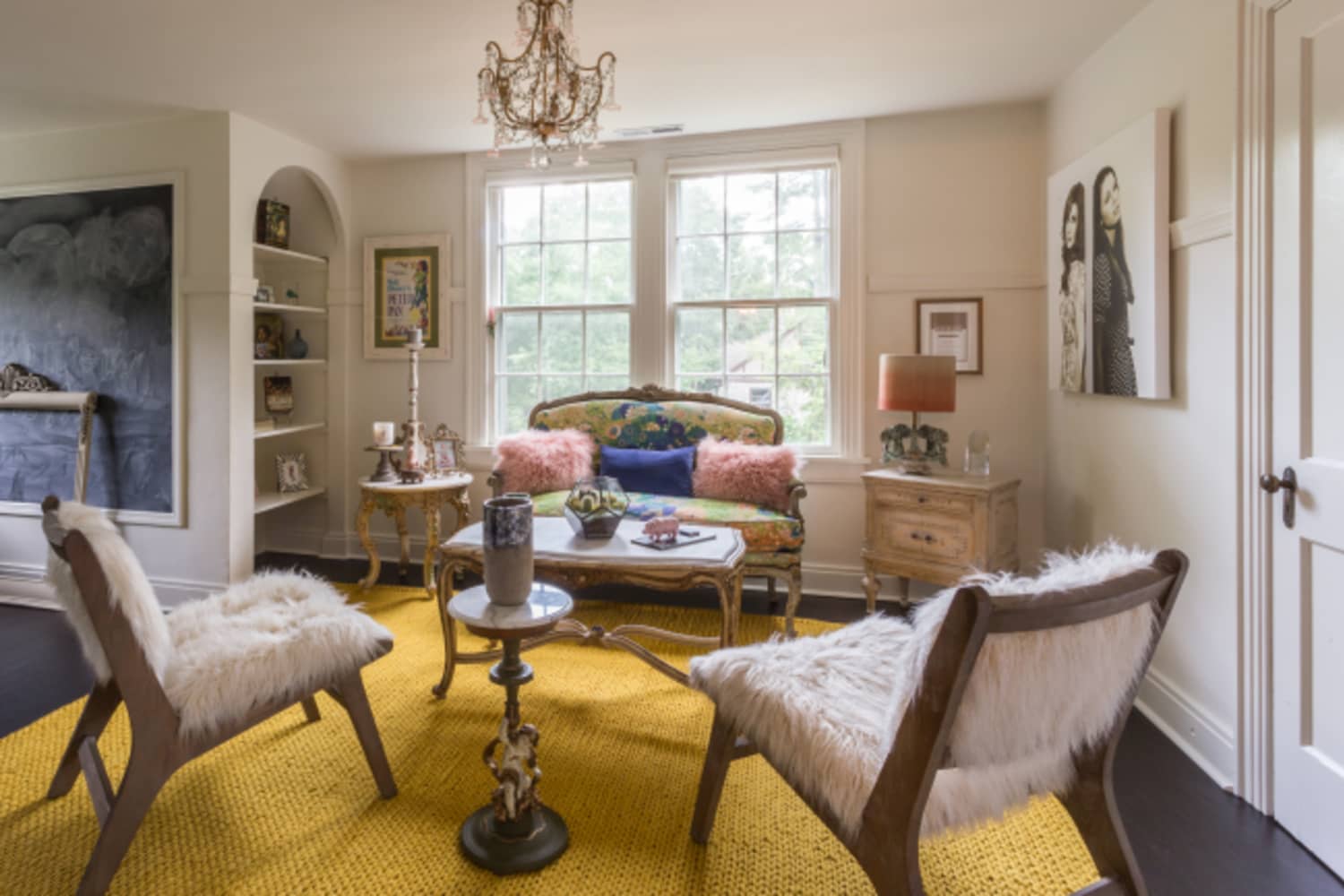 We independently select these products—if you buy from one of our links, we may earn a commission.
While I've never been a smoker, I have a bit of a passion for collecting vintage — wait for it — ashtrays. Weird? Well, not really, when you think about how pretty some of these pieces are and how many ways they can be used around the house. As someone who loves to decorate, I am always excited to think outside the box a bit when it comes to styling vignettes around my apartment. Over the past few years, I've found that vintage crystal ashtrays never fail to shine on my coffee table, desk, or nightstand.
I mainly use ashtrays to hold another favorite household item of mine: candles. I'll often post pictures of my setups on Instagram, and whenever I do, I always receive excited comments from followers wanting to know how to replicate the look. Luckily for them, it's super easy and affordable. Vintage ashtrays come in plenty of different styles, sizes, and shapes. If you frequently visit flea markets and thrift stores, you're more than likely to score an ashtray or two there, but eBay and Etsy make great resources as well. I've even found some cool ashtrays on the home section of Poshmark.
Even better, I find that most of the crystal ashtrays I'm drawn to retail for less than $20 — but they're still a decent size and made from high-quality material. They also make for beautiful jewelry storage when I'm not using them to hold candles. I can't stand the thought of placing my special bracelets or rings on the nightstand and having them roll onto the floor or behind my bed and get scratched — or worse — lost. In comes the vintage ashtray, which is not only functional but also looks extra fancy.
Ashtrays can also double as cute coasters. I sometimes place my seltzer can in one while I'm working from the couch, and it makes my work-from-home setup feel a little more elegant. Come to think of it, you could even use a vintage crystal ashtray as a coaster holder, if you have flatter wood rounds or paper styles to store.
I'm all about the small touches that really make a house a home, and for me, I find that vintage ashtrays do just that in my space. If crystal doesn't speak to you, you can collect ceramic, metal, or enamel versions, too, and use them pretty much the same way. It's all up to you and the look of your place, and they're easy enough to clean and give new life to wherever you decide to put them.