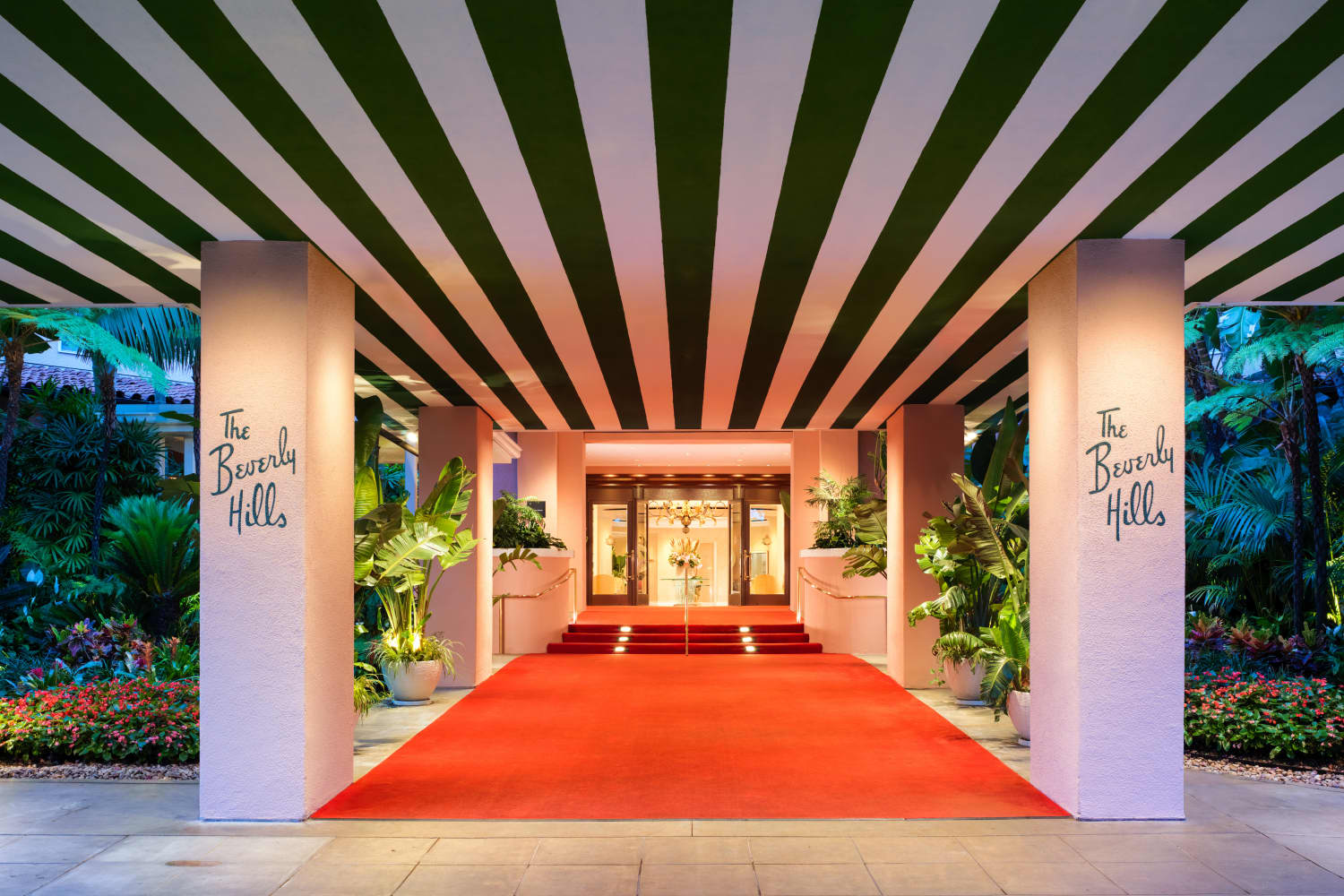 We independently select these products—if you buy from one of our links, we may earn a commission.
I don't know about you, but I find it rather exciting to stay at a hotel that has featured in one of my favorite TV shows or movies. If you, too, want to feel like the main character this year, there are plenty of properties across the nation, and beyond, to consider. Whether you're looking to feel the romance this Valentine's Day at a hotel featured in Prime Video's "Modern Love" or you're planning ahead for a sun-soaked summer getaway at one of the most famous hotels in California, check out the below hotels if you're looking to bring a slice of Hollywood magic to your next vacation.
This iconic palm-lined hotel is steeped in Hollywood history, having hosted the likes of Grace Kelly and Marilyn Monroe. The pink palace has featured in countless blockbusters over the years, including "Troop Beverly Hills" and "Designing Woman".
Located in Santa Clarita, the easy access to Hollywood and Universal Studios has made this hotel an ideal backdrop to many movies since opening in 1998. Fans of "Twilight" will recognize the exterior from the scene when Bella, Alice, and Jasper pull up to the hotel to hide from the villain, and it has also made an appearance in hit shows such as "CIS: Las Vegas" and Freeform's "Make It or Break It".
With stunning rooftop views providing a moment of calm in the bustling city of Tokyo, the Park Hyatt Hotel is where Scarlett Johansson and Bill Murray first met in "Lost in Translation".
Boutique New York City hotel Arlo NoMad served as the backdrop for an episode of Prime Video's "Modern Love", the heart-warming anthology series based on the New York Times column of the same name. With sophisticated decor and sweeping views of Manhattan, head here for a romantic getaway.
Star of the big and small screen, you're sure to recognize the multi-award-winning Lotte New York Palace. Serving as a backdrop for the likes of TV shows such as "Gossip Girl," "The Blacklist," and "Will & Grace," along with Hollywood movies such as "27 Dresses," and "Limitless".