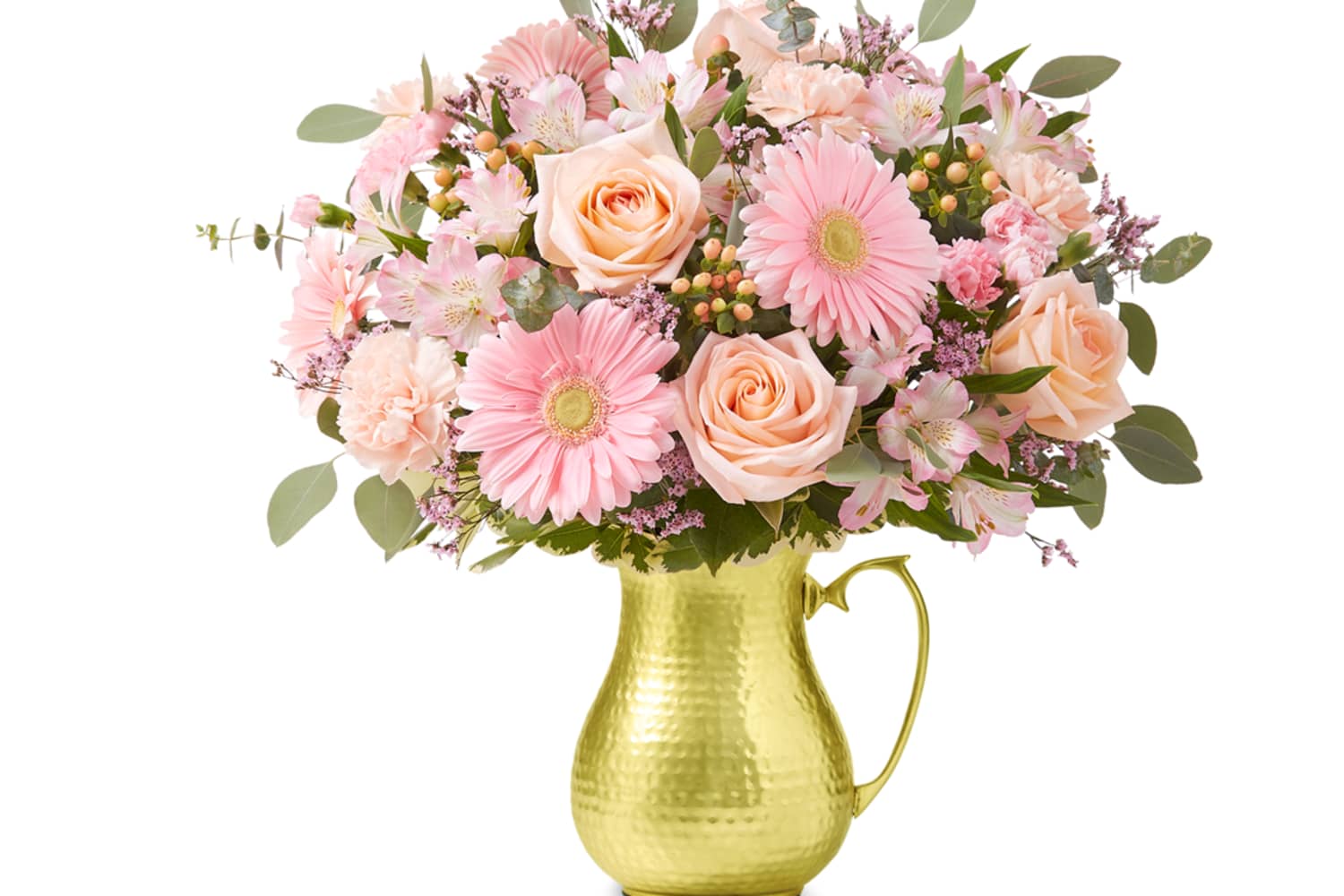 We independently select these products—if you buy from one of our links, we may earn a commission.
"Learning about your unique astrological love language is the key to having the best Valentine's Day," said Sanctuary astrologer Sterling Bowen in a press release. "From a beautifully gathered mixed arrangement to a romantic bouquet of roses, each person's sign has its own idea of what is meaningful."
Read on to discover the bouquet that aligns with your star sign, along with expert readings. Happy Valentine's Day!
"The Majestic Moments bouquet is mystical and colorful arrangement, perfectly embodying this free-spirited sign,"
"Pisces are incredibly selfless and a go-with-the-flow type of person. Wonderful Wishes and Wellness Fountain are conversation starters, perfect for this sign,"
"Aries personality aligns with the vibrant blooms bouquet because they are different from the rest! They are bold and vibrant which fits in with your bold personality,"
"Taurus appreciate beauty and enjoy the predictability of life. The Blooming Love bouquet embodies this trait,"
"As someone comfortable with changing things up and incredibly flexible when it comes to their life, they can appreciate the Kaleidoscope Roses bouquet,"
"The calm colors of the Daydream bouquet will encourage peace and relaxation in your home and heart,"
"Leos like to make a statement, they have a colorful personality and know how to capture the attention of any room they are in. These characteristics makes the Floral Embrace bouquet a show-stopping gift for this sign,"
"The floral bouquet is kind and gentle, just like Virgos, with peaceful colors that elicit a state of calm and serenity,"
"Libras are focused on balance and harmony, making the enchanted rose medley a perfect gift,"
"Scorpios an be seen as intimidating, mysterious, and they like to keep to themselves. While the Night Sky Roses can seem mystical and mysterious, but the truth is they are low-key and maintenance-free,"
"With their adaptability, slightly reckless behavior, and statement-making personality, Exotic Breeze Orchids are perfect for this sign,"
"The Assorted Roses & Peruvian Lilies bouquet requires a considerable amount of dedication. For Capricorns who pay great attention to detail and are willing to give these arrangements the time it deserves, they will no doubt be successful.