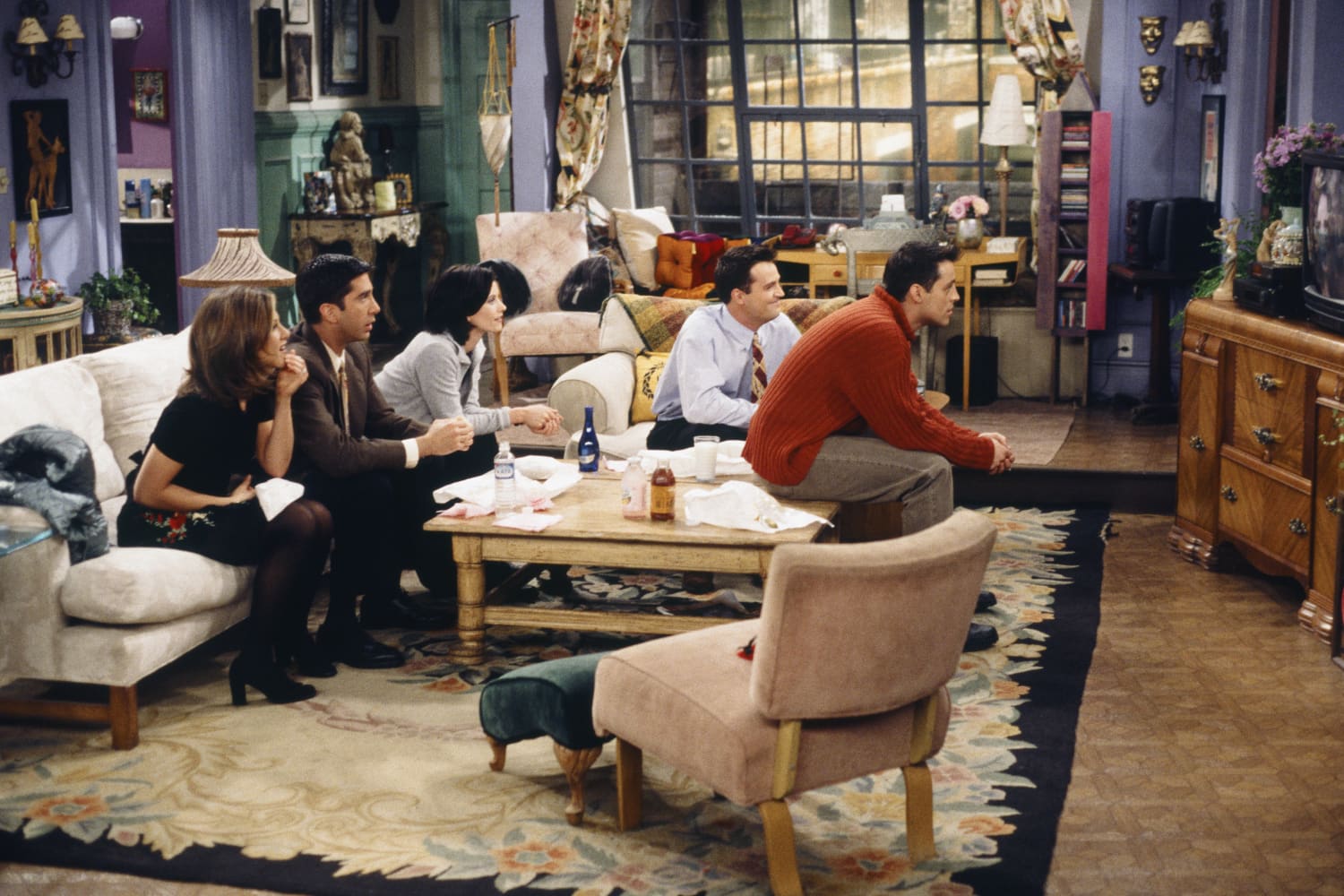 It's hard to think of a world where "Friends" wasn't set in New York City. The easily-recognizable Greenwich Village apartment building is still as iconic today as it was 20 years ago, but just what would Monica Geller and Chandler Bing's signature purple abode look like if the show wasn't based in NYC?
To find out, Simple Ghar has created digital renderings of the apartment redesigned in six different international design styles from French to Indian design. Below are the makeovers —with no purple in sight—along with expert tips from the team behind the new-look apartment on how you can achieve the same aesthetic.
India is a huge fan of the hit show, with at least five "Friends"-themed cafes attracting locals and visitors alike. Rich fabrics, dark hues, and plenty of texture dominate the Indian-inspired living room. "Soften an austere living space by adding low-slung sitting places such as cushions, footstools, and a diwan couch," explains Simple Ghar.
For Monica's French-themed living room, the team opted for a muted color palette, natural materials, and subtle hints of jewel tones to give the space a touch of understated luxury. The pièce de résistance is the lighting fixture. "Be bold like the French with a statement light fixture such as a chandelier to instantly level up your room,"
An ideal style for those who appreciate the minimalist aesthetic, Monica's Japanese-inspired living room features neutral colors, soft fabrics, and touches of nature. " Blur the transition between indoors and outdoors," suggests Simple Ghar. "Use natural, untreated materials such as wood, bamboo, and stone,"
With bold accents, wood panelling, and exotic foliage, this living room takes inspiration from tropical Brazilian style. The mid-century space lets in lots of light and will add a burst of color to Monica, Chandler, Rachel, Phoebe, and Joey's everyday. "Green walls take the edge off a naturally bright room without dulling it altogether—green is both timeless and super-trendy right now."