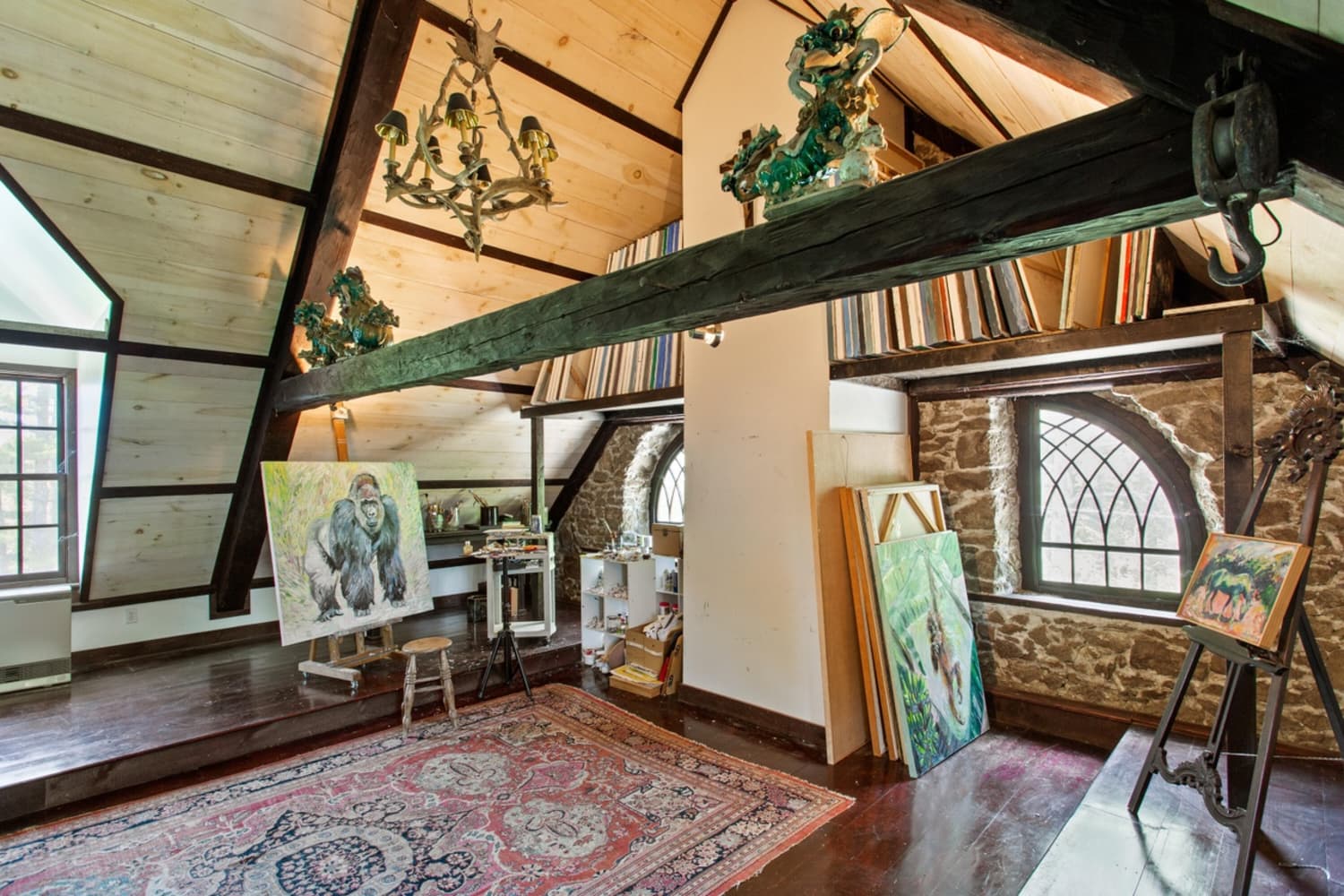 Built in 1796, this castle-like construction for sale in coastal Maine looks like it's fit for a king. And it is — the home was originally built for Governor William King, and now boasts regal touches that make it shine.
The miniature palace is set on a one-acre lot with stone walls, a fountain, statues, and perennial gardens, all surrounded by protected forestland and a private horse farm. Inside, the place is equally magical, with a grand wood-paneled sitting room, stained glass windows, beamed ceilings, and several fireplaces.
The home's English country-style kitchen is graced with a large antique sink and basin, plus dark wood millwork and new, top-of-the-line appliances. Elsewhere in the house, you'll find four bedrooms, three full baths, two half baths, a sunroom that's been converted into a chapel, plus a gorgeous art studio in the attic.
Outside, a sparkling new in-ground pool with a cabana and a fence overlooks the fields beyond it, where you can sometimes glimpse horses roaming the farm in the distance.
Are you on the house hunt, or just the type of person who loves browsing real estate listings, even when you're not in the market for a new home? Property Crush is a column where we feature actual real estate listings that get the Apartment Therapy seal of approval in regards to style (we haven't done home inspections or anything, so don't sue us). Know of a great house on the market? Email the listing to repitches@apartmenttherapy.com.