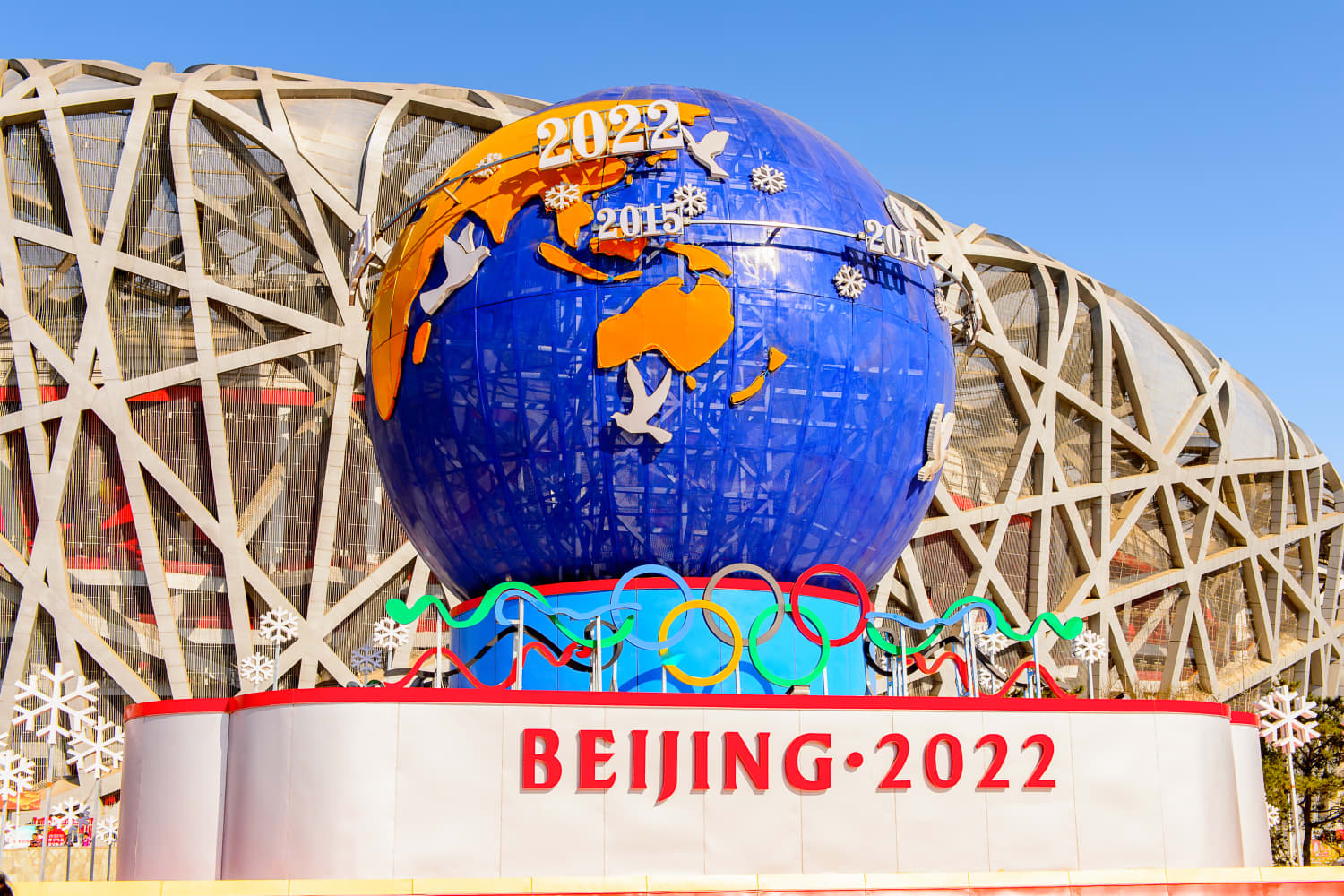 We independently select these products—if you buy from one of our links, we may earn a commission.
The pandemic may have pushed the Tokyo 2020 Olympics back a year, but the games return to their even-year schedule for the 2022 Winter Olympics in Beijing, with curling and women's hockey events beginning Feb. 2 before the official opening ceremonies on Feb. 4. For those who have cable in the U.S., the time difference means staying up to watch live events on NBC, USA Network, and the Olympic Channel (including live broadcasts for those who want them).
But with a variety of live streaming services and apps now available, you don't need cable to get your winter games fix. All the apps on this list can be downloaded on most iOS and Android devices or can be accessed through Roku, Amazon Fire, web browsers, and some smart TVs. Just keep in mind: you'll need a VPN to use these services if you are traveling or live outside the U.S.
NBC's streaming platform Peacock gives you the biggest selection and most cost-effective options to stream the 2022 Olympics. Peacock Free allows you to watch NBC's primetime Olympics coverage, but for live streams and on-demand replays of events, you'll need one of Peacock's two paid tiers: Peacock Premium, which gives you complete access to Beijing 2022 coverage for $4.99 a month, and Peacock Premium Plus, which costs $9.99 a month to watch without ads.
If you're looking to get more than just Olympics coverage, consider the Hulu + Live TV plan starting at 69.99 per month. Similar to a modest cable package, you'll get both live and on-demand access to over 75 TV channels (including NBC and ESPN), not to mention Hulu's massive streaming library. You also get the ability to store and record up to 50 hours of live TV via DVR, a useful feature for when you want to watch on your own schedule. Additionally, Hulu offers add-ons to customize your plan. Sports fanatics, for example, can add an additional $9.99 per month to get channels like NFL RedZone.
If the Hulu + Live TV packages sound too pricey, Sling TV offers some more modestly priced options. Sling offers two packages of 30-40 live channels for $35 a month, with a third $50 option to combine them. Viewers looking for Olympics coverage will want to opt for Sling Blue over Sling Orange, since Blue carries NBC and USA Network and Orange does not. Hardcore Olympics fans take note: you can also buy an additional $11 sports add-on for Sling Blue that includes the Olympic Channel.
Like Hulu + Live TV, Sling also provides 50 hours of complementary DVR service, plus an additional offer to quadruple your DVR time for $5 more a month. If you want to try before you buy, Sling TV is currently running a 3-day free trial for all new subscribers.
If you like the cable-cutting approach of Sling TV but wish it had more channels to choose from, fuboTV might be more your speed. FuboTV's Starter package runs $64.99 per month and will give you access to over 100 live channels including NBC, Olympic Channel, and USA Network, plus 250 hours of DVR storage. Upgrading to the $69.99 Pro package will expand your screen limit from 3 to 10 and give you a mind-boggling 1000 hours of DVR space to boot. Customers who want even more options can pay $79.99 for the fuboTV Elite package, which boasts a whopping 170 channels.
Before having to commit, you can advantage of fuboTV's 7 day free trial for new subscribers and watch the whole first half of Beijing 2022 for free.
If you like the idea of try-before-you-buy (or just want to watch as much Olympics coverage for free as you possibly can), then YouTube TV has you covered with a 14-day free trial and access to the all-important combination of NBC, Olympic Channel, and USA Network. The base plan for YouTube TV costs $64.99 a month, but you can take advantage of another limited-time offer and pay only $54.99 a month for your first three months.
Even at the full $64.99, YouTube TV gives you around 85 channels — not as many as fuboTV, but more than Hulu and Sling at a similar price point. Like most of the other options on this list, YouTube TV also offers a variety of add-on channels and packages, not to mention unlimited DVR recording space. YouTube TV may have been a little late to the crowded TV streaming field, but their perks show they are serious about winning viewers over to their service.