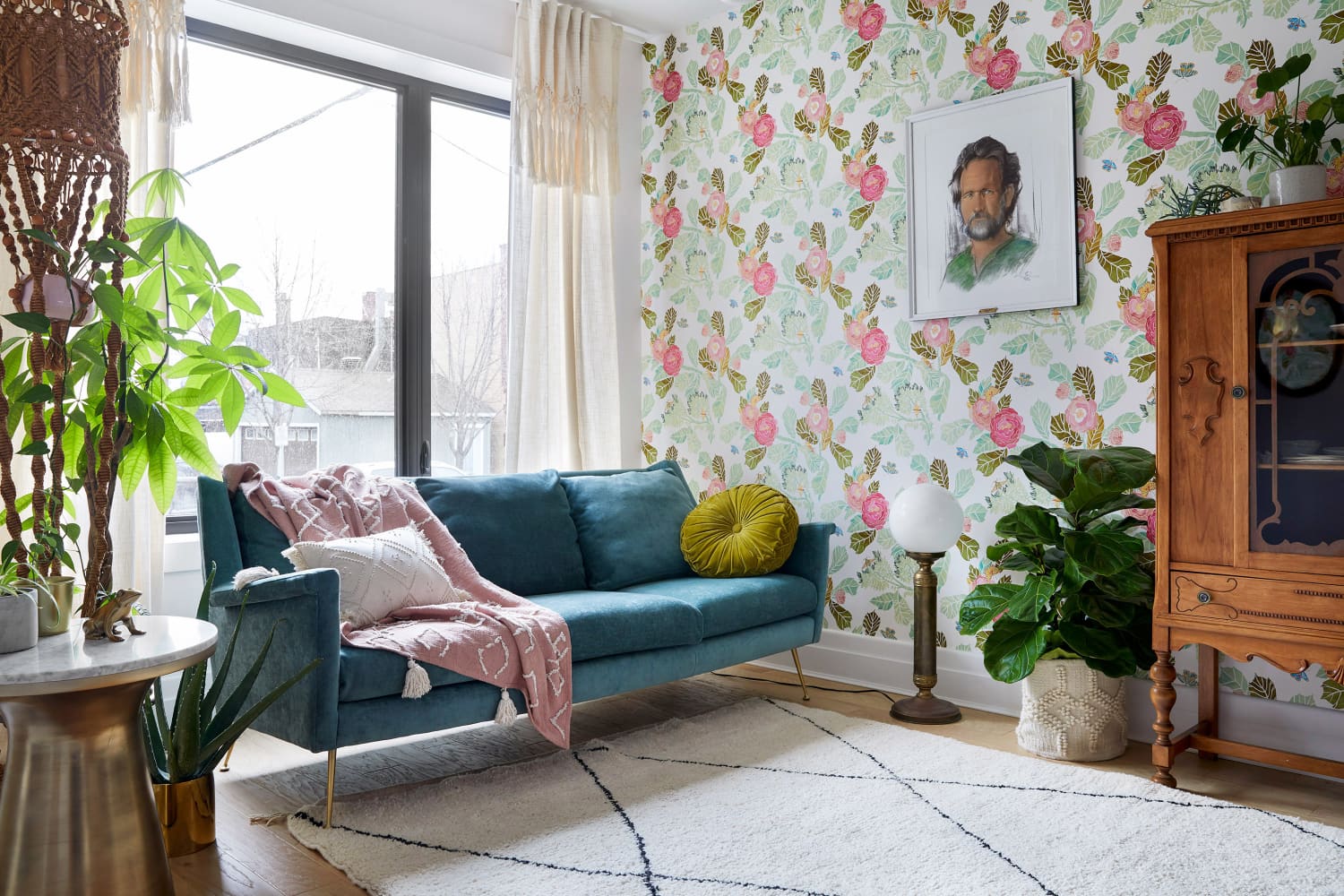 Many of us are still spending a lot more time indoors than we did pre-2020, so you may be thinking about giving your home a little update. While the general rule of thumb of interior design is to go with what you like, there's nothing wrong with taking inspiration from the most popular interior trends to keep your space looking and feeling fresh.
RentCafe, a nationwide apartment search website, took to Google to find out the most-searched-for interior design trends that are set to dominate the year ahead, whether you're looking to give your rental a temporary update or want to add a breath of fresh air to your new forever home.
Japandi design, a fusion of Japanese and Scandinavian design which incorporates neutral color palettes and soft textures to create a calming environment, has seen a 1217 percent increase in searches over 12 months.
"This is a very minimalist style that is functional, yet simple. You'll want to incorporate natural textures with open and bright spaces and lean more toward neutral tones," Jen Stark, founder of Happy DIY Home, told RentCafe. "Pair this with more rustic, Japanese-style elements to create a unique and clean fusion."
Maximalism is also set to reign this year, with searches up by 112 percent. The bold, eclectic style usually involves bold colors, plenty of texture, accessories, and wall art.
The results also show that 2022 interior design trends are leaning more towards those popularized by Gen Z and social media aesthetics, with cottagecore and dark academia both seeing a steep increase in Google searches—cottagecore searches are up 132 percent while dark academia searches have increased by a dramatic 405 percent.
The grandmillennial trend, which has a 217 percent increase in searches, is another hugely popular style on social media, with the 6.3 million-strong #grandmillennial TikTok hashtag featuring an abundance of videos from the younger generation incorporating colors and patterns that, at one time, would be strictly associated with your grandparents' home.