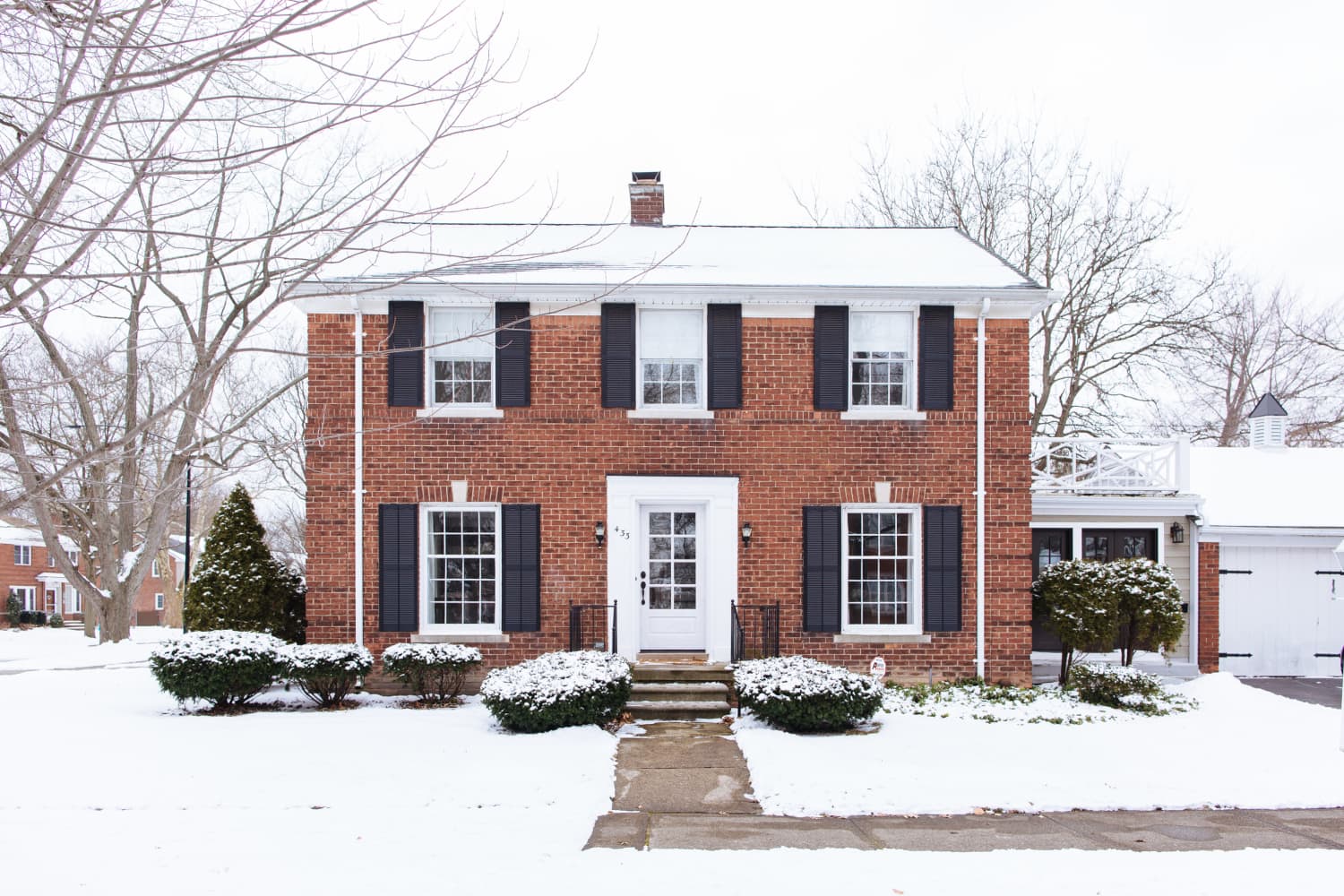 It's cold. It's dreary. In most of the country, nothing is flowering. It's a poor time to sell your house, and the National Association of Realtors confirms it.
"If there's snow on the ground, you can't see the grass or shrubs," says RE/MAX Realtor Bill Gassett, who works outside of Boston. "Having photos of the property from warmer months helps because prospective buyers want to know what it looks like. You can talk up a storm about how great the yard is, but they can't see what you're describing."
Before visiting a house for sale, "95 to 100 percent of people go online to check out what's available," Gassett says. "Photos are really your first showing."
I talked to both Gassett and Amanda Lewis, a Massachusetts-based photographer whose services he's used, about how to make the photos of your property work best for a winter house sale.
Do think about first impressions.
"In colder regions, in winter, there's no way to see the landscaping properly — the greenery, blooms, flowering trees. It's hard to imagine vibrancy," says Gassett. "With only current, gray, bare-tree photos up, a house can sit on the market for weeks instead of selling immediately like similar homes."
Vibrance, as it turns out, makes a home look good.
"The benefit to photographing your home before winter is featuring bright green grass and foliage," says Lewis. "Because it'll be listed online before being seen in real life, that good first impression is important. You're more likely to secure a buyer."
And don't forget hardscaping. If you have a swimming pool or hot tub, a patio or walkways, or specialty areas like a tennis or basketball court or cabana, Gassett says, definitely have photos of those in warm sunshine.
Don't include people in the photos.
"It's better when [the photos are] not personalized," Gassett advises. "Buyers would rather see a clean slate."

This can be difficult if you haven't thought ahead, Gassett admits: "I ask my clients to save and look for outdoor photos without people. Usually they have something."
But if you're in a pinch, Lewis has one quick fix: "If you need to, take photos right after snow has stopped falling to create a picturesque scene — or when there's no snow at all," she advises. "It looks best this way versus seeing melting patches on a brownish-green lawn. If you take exterior photos on a dreary or overcast day, make sure you Photoshop in some blue sky."
The quality difference between a professional photographer and an amateur is very noticeable, says Gassett. "It's absolutely worth the cost."
While pricing ranges depending on where you live, Lewis estimates you'll pay between $65 and $100 an hour. "Some shoots are fixed amounts depending on home size," she explains.
In New England, Gassett has paid photographers $300 to $400 for more than 40 shots.