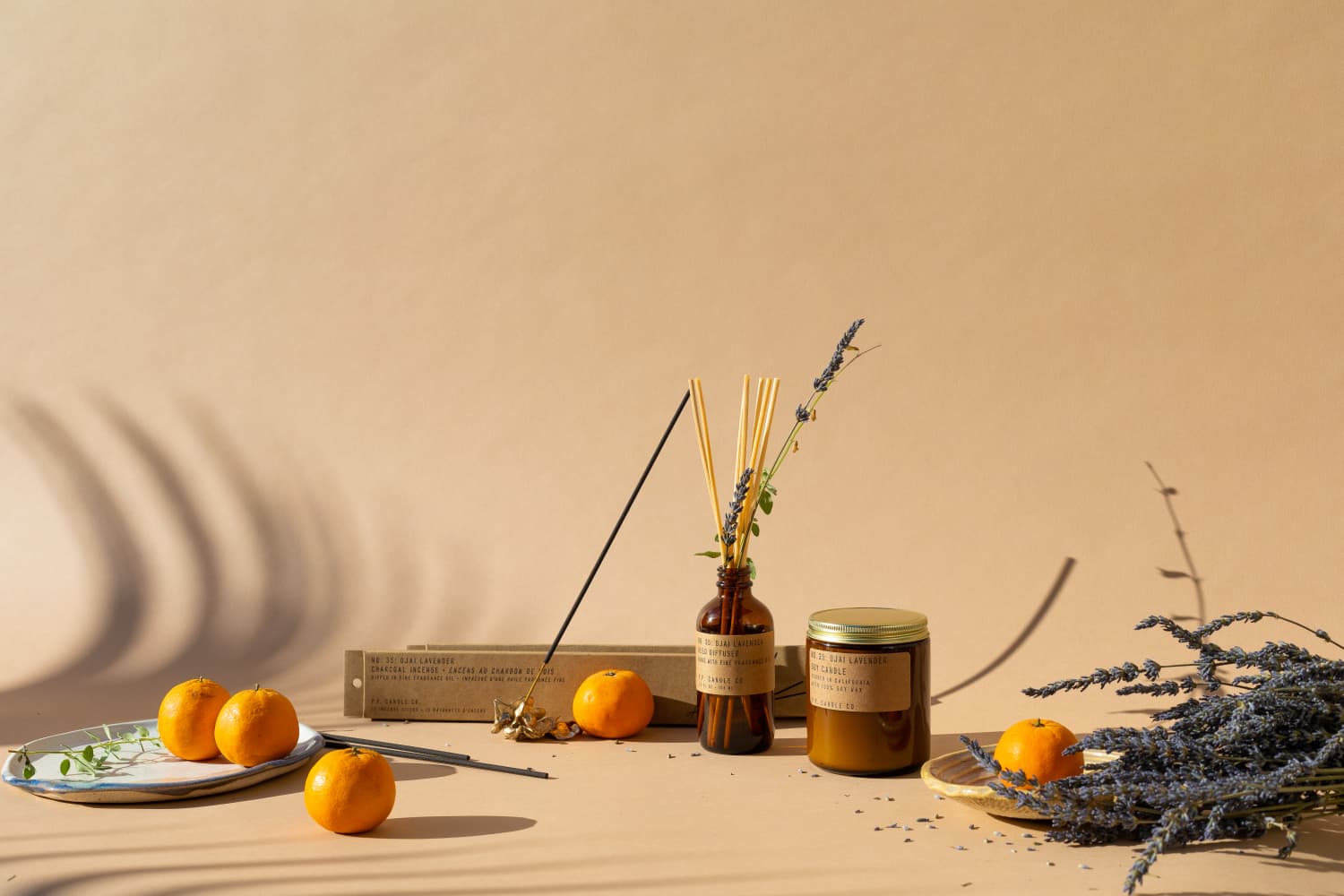 We independently select these products—if you buy from one of our links, we may earn a commission.
Inspired by idyllic days spent in Ojai, California surrounded by the Topatopa Mountains and nestled amongst golden hills of dry grass, citrus groves, and lavender farms, this calming yet invigorating candle features notes of lavender, herbaceous mint, zesty citrus, and grounding red cedar for a truly original take on the lavender candle. P.F. Candle Co is known for its cult-favorite fragrances, and this fresh and earthy scent is sure to become a fan favorite.
How would I describe this scent? Well, when I first opened the jar it made me take a step back and smile: It smells exactly like how my favorite drink — a lavender lemonade — tastes, and I couldn't believe they captured it so perfectly. Immediately, I was with my sister on a crisp spring afternoon, driving through the suburbs of North Jersey with the wind in our hair, music blasting, and lavender lemonades coating our tastebuds. Simple bliss. It was the first time in a while (and definitely the first time this year) that a scent had struck me so deeply. After lighting it, my apartment was filled with its calming, comforting aroma and for the rest of the day, all I felt was peace. When a candle can do all that, it's a winner in my book.
This candle comes in at $20, but if you're looking for a different way to enjoy the scent, P.F. Candle Co's Ojai Lavender collection also features a reed diffuser and incense sticks, as well as a starter kit that comes with all three for the full experience. If you've been on the hunt for your scent of 2022, you can stop here — we're only indulging in the calming and invigorating this year.
Buy: P.F. Candle Co.Ojai Lavender Candle, $20