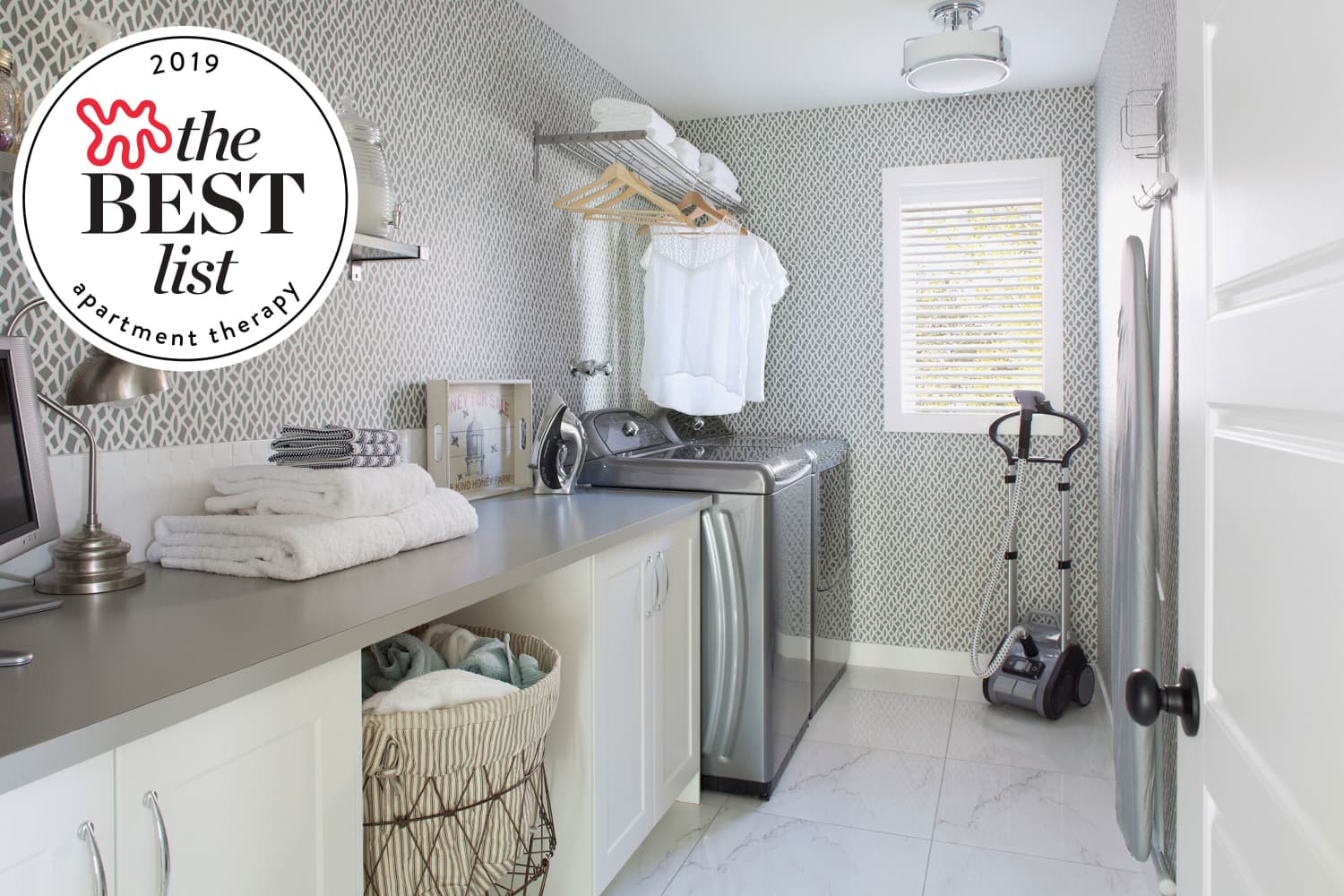 We independently select these products—if you buy from one of our links, we may earn a commission.
A steamer is one thing that once you have it, you'll wonder how you ever lived without it. It helps your clothes look sleek, and just gives your wardrobe a whole refresh in mere minutes. Whether you're traveling and need to de-wrinkle your clothes or you want to invest in a heavy duty steamer that you can use forever and ever, we've got you covered. Here, the best steamers on the market today.
The Best Handheld Steamers
This steamer has a three-year warranty, ergonomic finger grips, and a specially compact size. Plus, did you see the price?
This steamer heats up in one minute and has a nine-foot cord for easy maneuverability.
A favorite among many, this one lets steam penetrate fibers to relax wrinkles, remove odors, and renew fabric—and it kills 99.9 percent of common household germs and bacteria.
This best-seller has worldwide dual voltage, a 10-minute steam time, and folds up for packing.
This one is super lightweight (perfect for travel) and the new nozzle design distributes steam effectively, for a great steam.
With extra attachments like a fabric brush, creaser, and lint brush, it's the perfect thing to keep on hand. It's also leak-proof and heats up in 30 seconds.
The Best Heavy Duty Steamers
This Rowenta model features a large-capacity water tank (so you don't have to keep refilling), and is easy to use and store with an adjustable-height telescopic pole, flexible hose, and power cord storage.
This steamer comes with a one-year warranty and uses a double-layer heating design to ensure that steam is 100 percent atomized to a true high temperature—meaning your clothes will look great in less time.
This steamer is a top-rated pick and features four controls to adjust the level and intensity of the steam. It produces 30 percent more steam flow as compared to similar models, and features a deluxe clothes hanger and fabric brush.
While ironing and steaming both work to get clothes free of wrinkles, they work in different ways. Using an iron, you're transferring heat directly to the clothing. With steaming, you're using hot steam directed at clothing to rid clothing of wrinkles. It's essentially the difference between using direct heat and indirect steam. Steaming is best for delicate fabrics, like silk and satin, and are also great for hard-to-press clothes like suit jackets.