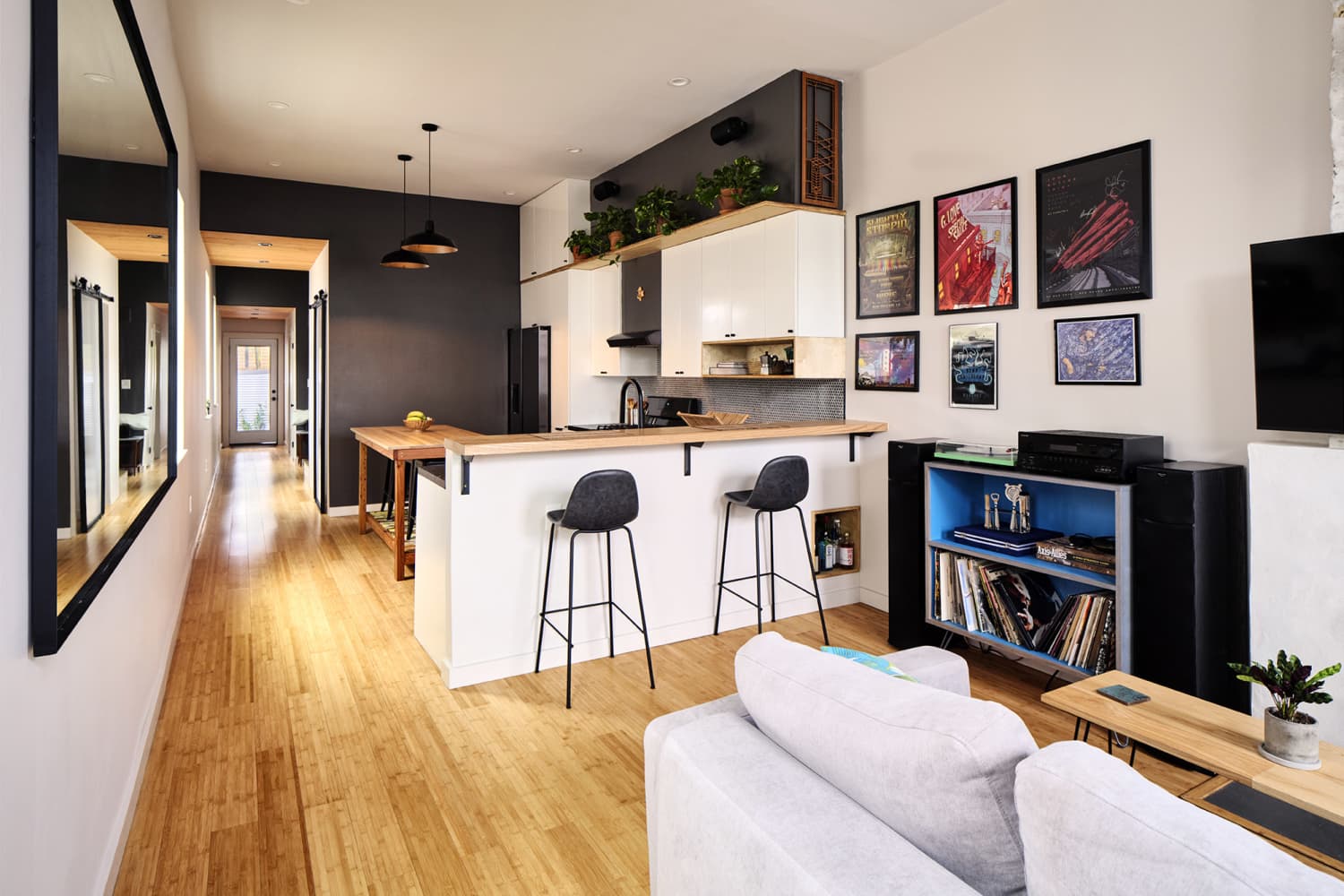 Name: Anthony Cane
Location: New Orleans, Louisiana
Type of home: Two-family residence
Size: 1,600 square feet
Years lived in: 3.5 years, owned
Tell us a little (or a lot) about your home and the people who live there: I currently reside in one of the apartments and rent out to a local med student on the other side. My identity is strongly linked to this house in the use of reclaimed materials and the many custom furniture pieces as well as other custom architectural elements.
Describe your home's style in 5 words or less: New Orleans shotgun conversion
What is your favorite room and why? The upstairs loft bedroom is my favorite room. It was designed to give the feeling of living in a treehouse. The windows are lowered to give the impression that when you lie on the bed, you feel among the trees. The skylights also allow for glimpses of the branches and sky and create a sense of a quiet oasis while being located right in the middle of the city. The reclaimed wood lathe ceiling and warm cork flooring also offers a feeling of coziness. My favorite time is when it is raining and I can hear the sound of the impact on the metal roof above — such a feeling of calmness and tranquility.
What's the last thing you bought (or found!) for your home? I created custom storage shelving units for my bathroom as well as constructed my kitchen island from reclaimed wood materials from the demolition and other demolitions of houses in the area. These were all constructed by myself.
Any advice for creating a home you love? Living in the spaces before I started designing had a huge impact for creating the space I ultimately wanted. Truly understanding your lifestyle and asking yourself tough questions about how to organize the items in your life leads you to design a very thoughtful and intentional space.
This submission's responses and photos were edited for length/size and clarity.