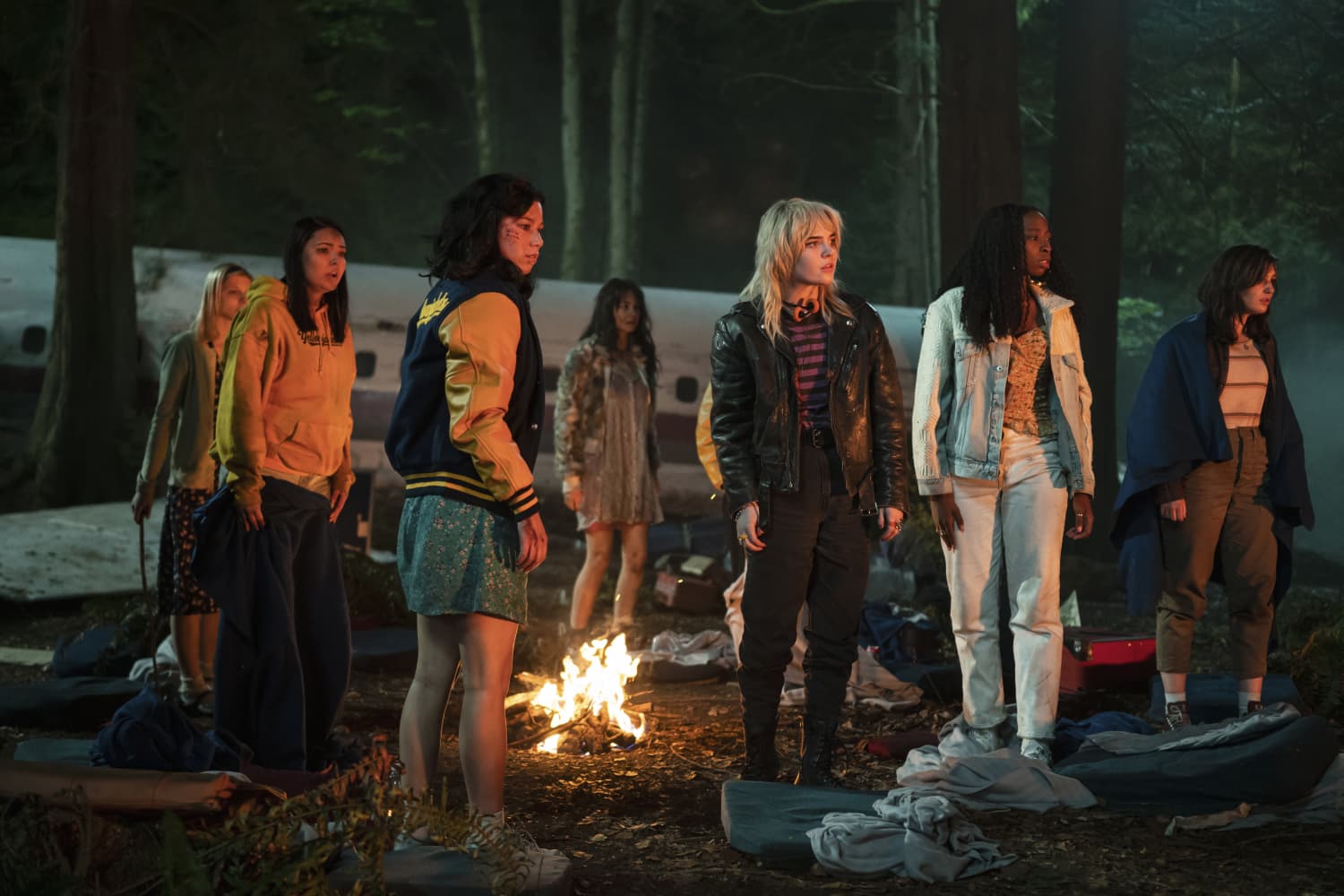 "Yellowjackets" has proved to be a bonafide word-of-mouth hit, and the Showtime psychological drama just put the capper on its harrowing first season.
While its genre-bending blend of snappy teen angst, spine-tingling horror, and grungy '90s aesthetics has everyone already salivating for a second season, unfortunately you'll have to wait a while. For now, here are four other TV shows to fill the void.
If you liked the aura of dark mystery with a focus on relationships between young women in "Yellowjackets," watch HBO's limited series "Sharp Objects." Adapted from the novel by Gillian Flynn, "Sharp Objects" follows St. Louis crime reporter Camille Preaker (Amy Adams) as her investigation into two murders drags her back to the small Missouri town where she grew up. Wind Gap, Missouri isn't just small, it's claustrophobic, and what Camille uncovers hits closer to home than she bargained for.
"Sharp Objects" is not always an easy watch (its depictions of self harm and sexual assault may be triggering for some viewers), but its hazy Southern Gothic atmosphere and searing performances will more than satisfy if you have a taste for the macabre. Stick around after the final credits for one last scare, if you dare…
Want another ensemble show about a close-knit group of women keeping secrets? HBO's hit series "Big Little Lies" may be just what you're looking for. Shot on location in ritzy Monterey, California, and featuring an all-star team of actresses including Nicole Kidman, Reese Witherspoon, and Laura Dern (just for starters), "Big Little Lies" aims to dazzle from the first minute of its first episode — and it largely succeeds.
Similar to how "Yellowjackets" bounces between timelines, "Big Little Lies" uses its flashbacks and flashforwards not only to tease the murderous secrets at its core, but also to obscure them and keep the viewer guessing right up until the pieces finally fall into place.
"Big Little Lies" isn't quite as bleak as most of the other shows mentioned here — it's actually very funny — and even its darkest moments are shot with sharp quips and impeccable comic timing. Binge your way to the second season, and you'll be rewarded with actress extraordinaire Meryl Streep joining an already-stacked cast.
"Yellowjackets" balances its supernatural elements with a healthy dose of skepticism: are dark forces real, or are they just figments of the mind? This gray area between the two is where "Evil," the provocative CBS mystery-drama from creators Michelle and Robert King of "The Good Wife," marks its territory.
Katja Herbers plays a forensic psychologist who teams up with a charismatic priest-in-training (Mike Colter) as they attempt to verify and/or debunk paranormal activity for the Catholic Church. The basic premise may sound a little "X-Files," but on "Evil," the premise is simply a jumping-off point to explore everything from angels to psychedelics, haunted virtual reality games to sleep-paralysis demons named George.
Much like the Kings' previous television work, "Evil" has a knack for setting up expectations of where a more conventional show might go, then swerving in a different direction when you least expect it. Buckle up and enjoy the ride!
Like "Yellowjackets," "Mare of Easttown" follows a high school star athlete 25 years after their championship season. Detective Sergeant Marianne Sheehan's game-winning shot remains frozen in time all these years later, but Mare's life in her Pennsylvania hometown has crumbled around her: a son who committed suicide, a husband she lost to divorce, a daughter she can't stop fighting with, a grandson with a birth mother on the verge of winning custody. Now, as a string of murdered and missing girls increases the pressure on the Easttown Police Department, Mare finds her professional life may be in jeopardy as well.
HBO's limited series shies away from the procedural side of its investigations, preferring to focus on the messy, intertwined lives of its cast of small town characters. The real treat here is Kate Winslet, who throws herself deeply into the role of Mare and even nails a tricky suburban Philly accent. She's so good, sometimes you forget she's playing a character.